Bike touring is one of the best ways to get out and explore a new area. Whether you're looking to embark on a multi or single day trip, Utah is the place to go with a wide variety of trails throughout the state.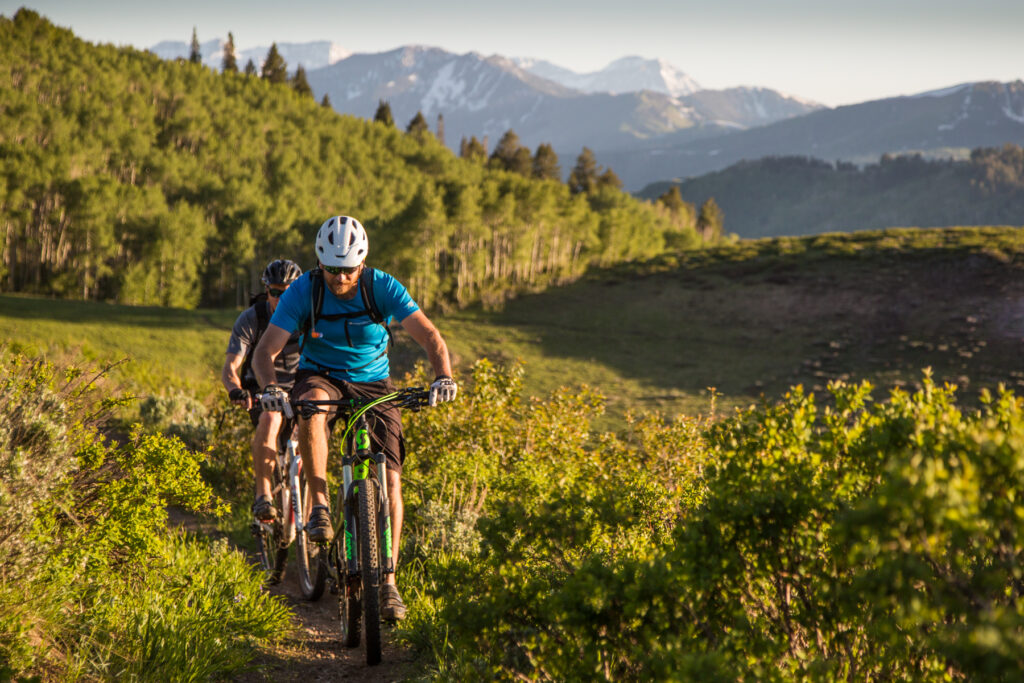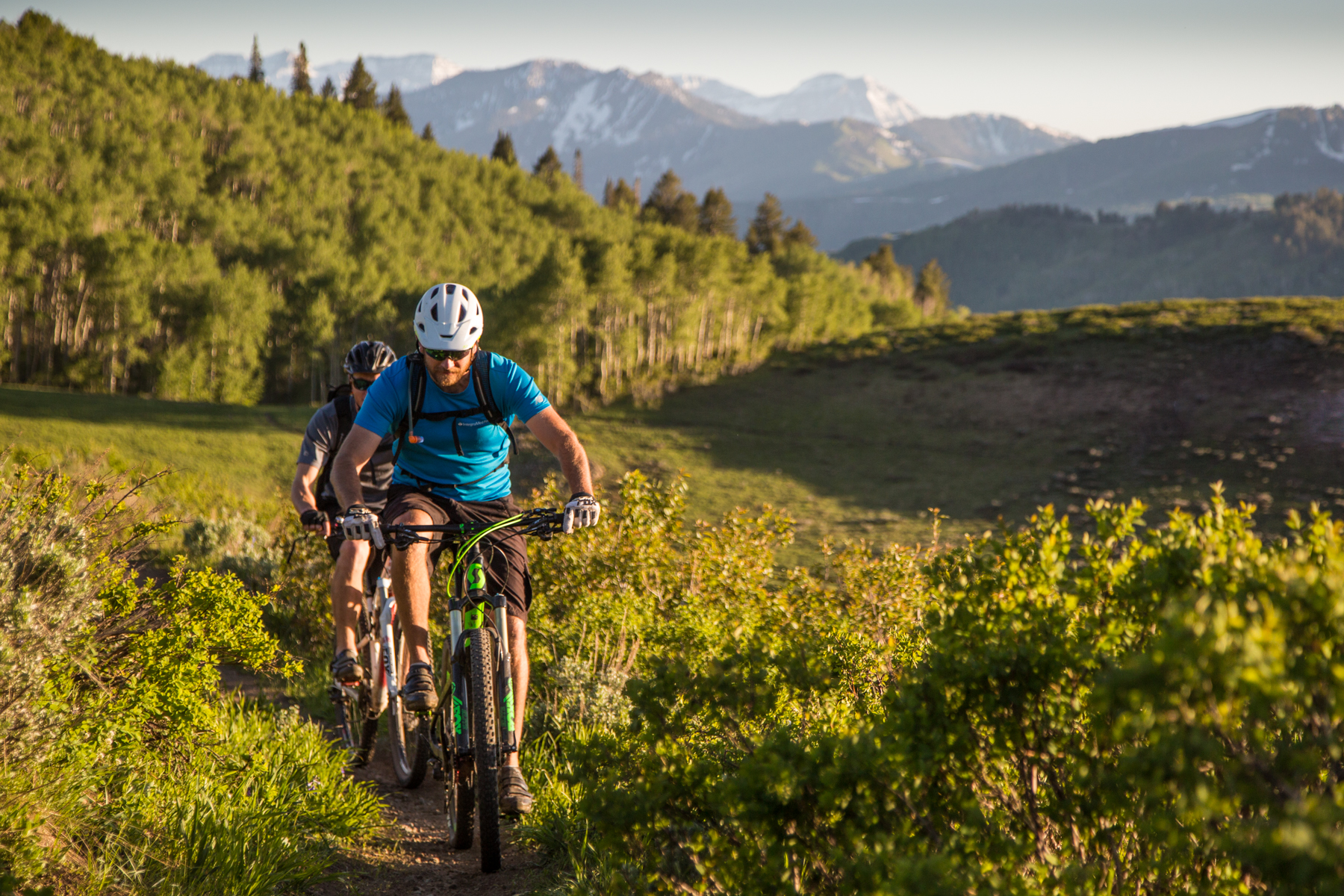 Northern Utah
Mid Mountain Trail – Intermediate – 21.9 miles point-to-point
This high elevation ride is right in our own backyard and offers stunning views of the Wasatch Range. Passing through aspen groves, open meadows, thick forest, and on a ridge keep things interesting as the trail changes from turn to turn. The trail is easily accessed from Park City Mountain Resort or Silver Lake Village in Deer Valley.
Flume Trail – Intermediate to Difficult – 9.9 miles point-to-point
This trail up Dry Fork Canyon is generally intermediate with some difficult sections thrown in the mix. It is a staple ride in the Vernal area that crosses streams, has some rock gardens, and some fast single-track that ends at the historic Flume—remnants of the old, elevated log structure where people tried to channel water to their crops after the river disappeared.
Wasatch Crest Trail – Difficult – 12.5 miles point-to-point
Access the Wasatch Crest Trail through multiple parts of the greater Salt Lake area including Big Cottonwood Canyon, Mill Creek Canyon and Park City. Where you start will determine the difficulty and options for shuttles or loops. This trail is high alpine without a doubt. Big views and fun riding the entire way!
Rail Trail – Easy – 28 miles point-to-point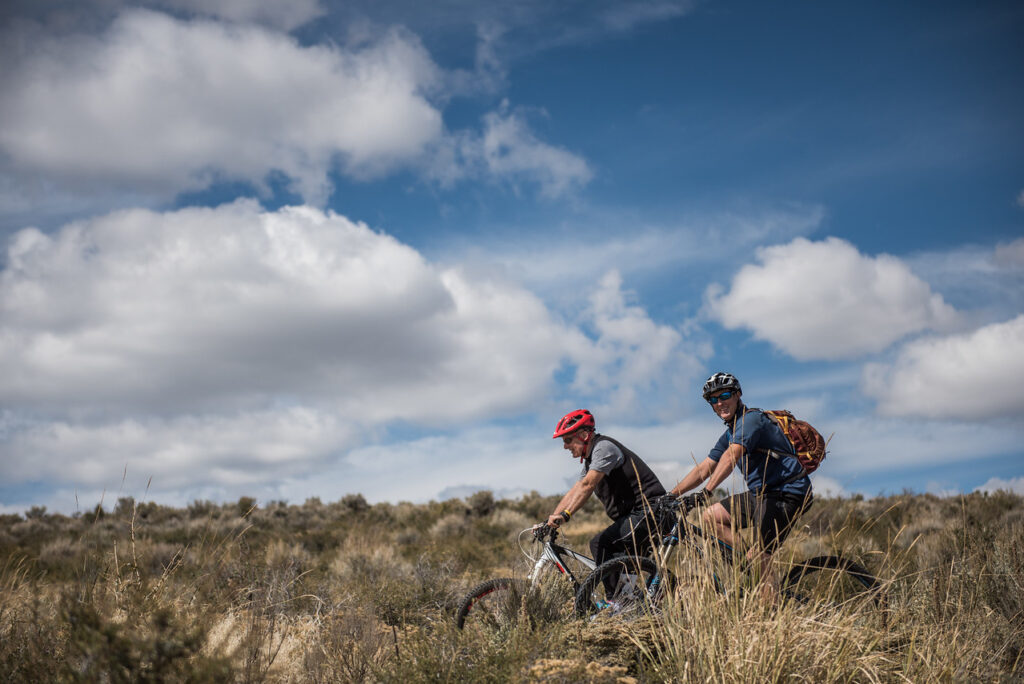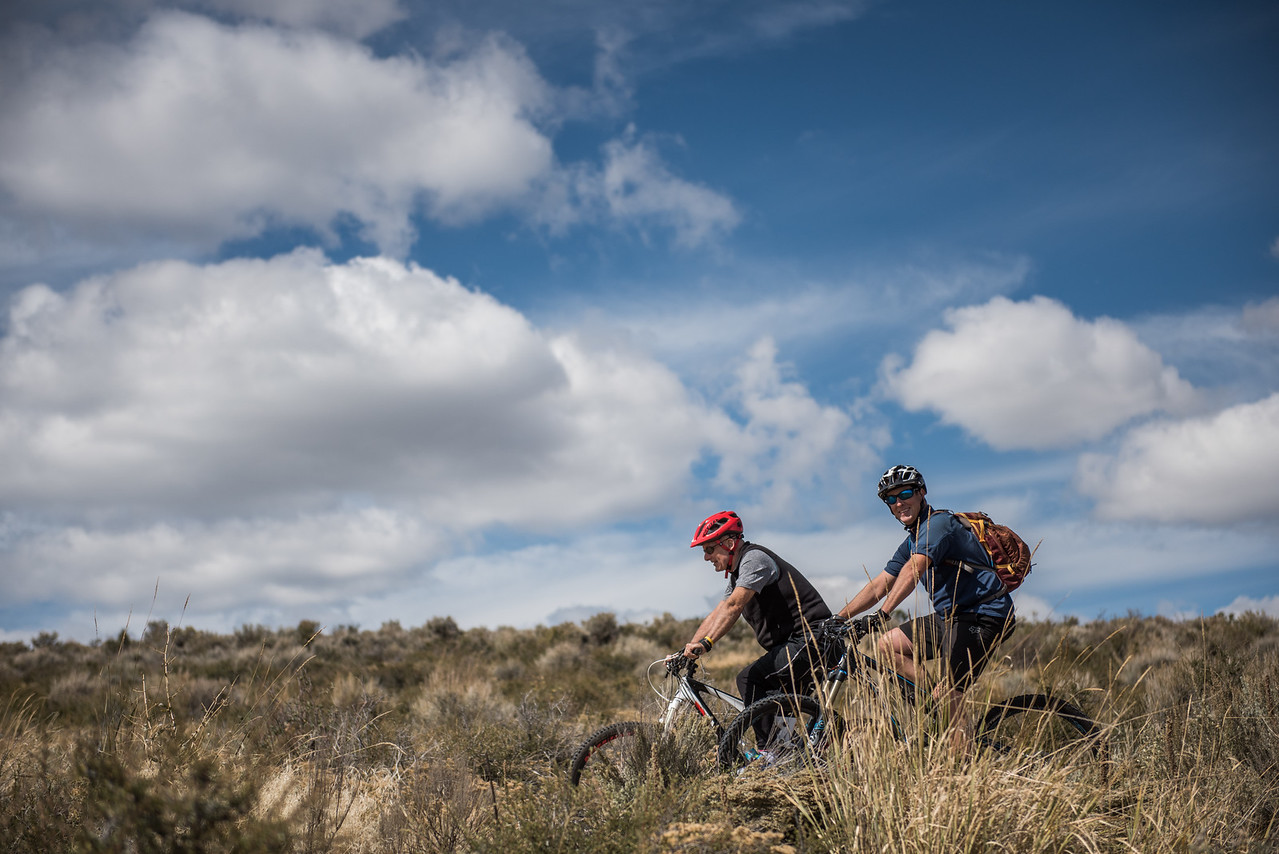 The Historic Union Pacific Rail Trail is one of the most easily accessed trails in Park City. The old railroad line that transported coal to the mines in Park City was turned into a non-motorized recreation trail in 1992 and since has created opportunities for a variety of activities including biking, running, XC skiing, horseback riding and fishing. The Rail Trail is a great introduction to longer bike tours and offers stunning views of Park City mountains, crosses wetland meadows, and rural Utah.
Southern Utah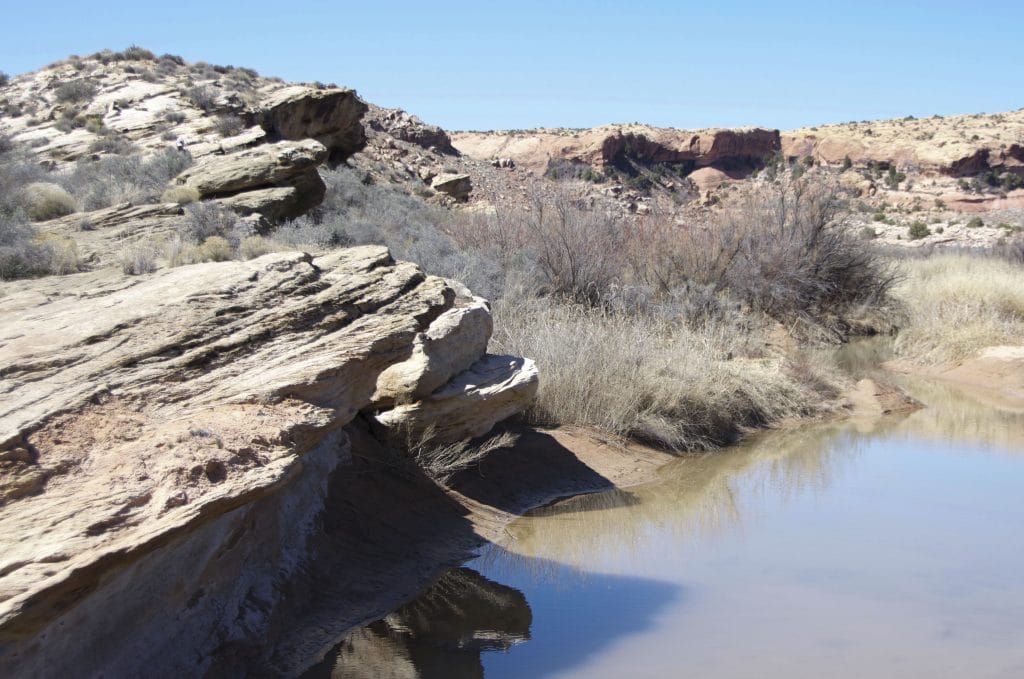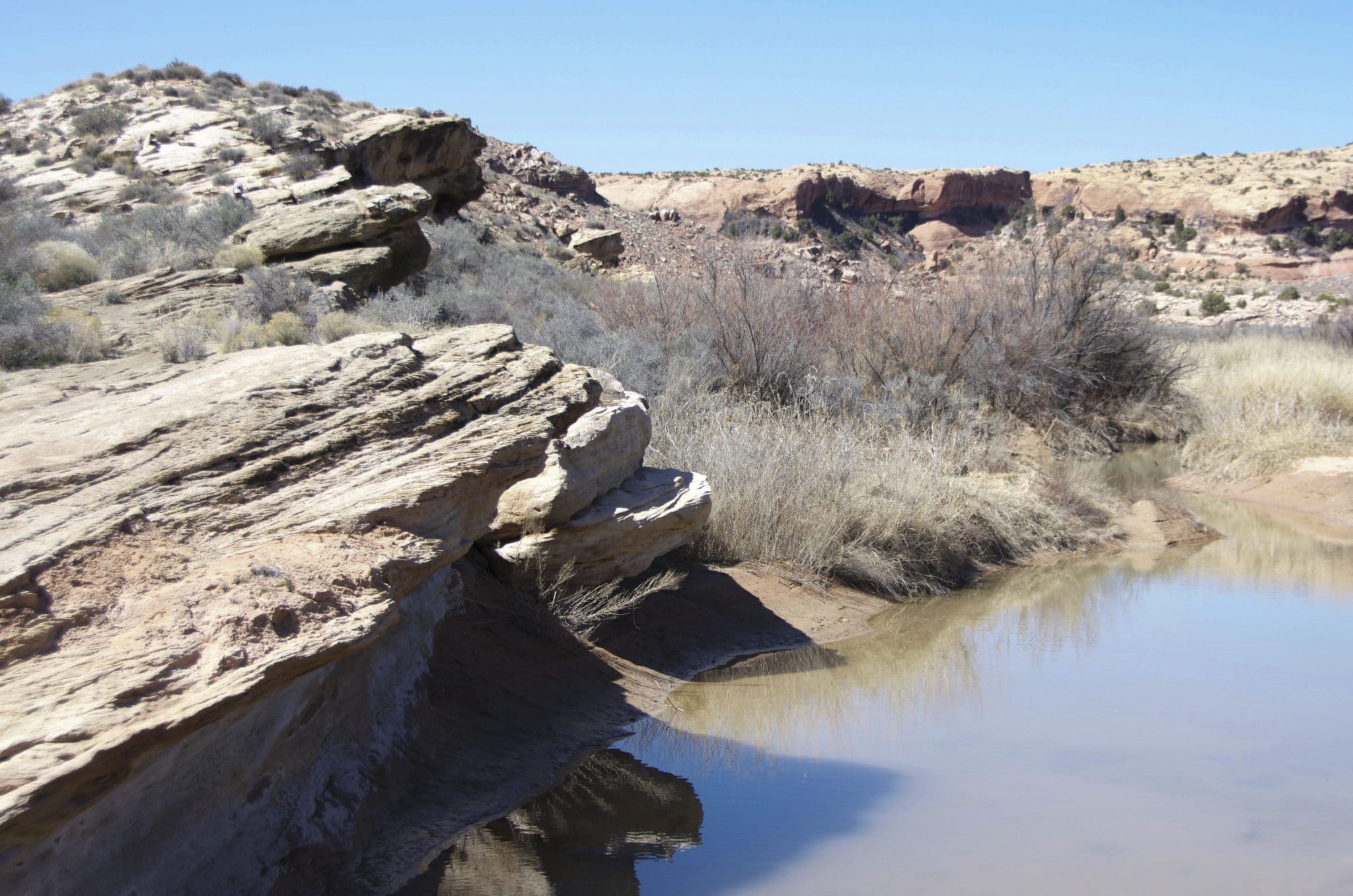 Whole Enchilada – Difficult- 34.1 miles point-to-point
This is THE ride in Moab. If you love mountain biking, you will love the Whole Enchilada. The trail covers all sorts of terrain, giving you everything Moab can offer from alpine terrain to sandstone canyons to red slickrock. Expect to spend 6-8 hours on the trail and don't forget to arrange your shuttle in advance!
Gooseberry Mesa – Difficult – 13.1 mile loop
This difficult trail is well worth the effort. The vistas are beyond belief! Make sure to pack water as there is no drinking water available. Gooseberry Mesa became a National Recreation Trail in 2006 and is now managed by the Bureau of Land Management (BLM). The sequence of trails that combine to make Gooseberry is as follows: South Rim Trail – North Rim Trail – Windmill Trail – Bowls and Ledges – Practice Trail.
Virgin River Rim Trail – Difficult – 28.5 miles point-to-point



View of Zion National Park?! Pink cliffs?! Aspen groves?! Who wouldn't want to try this amazing single track ride? Because it's a long ride, most people will break it up into a few sections, best outlined here by the MTB project. It is possible to finish the entire trail in one push, but be prepared for a 7-10 hour day and a long shuttle.
Interested in beginner to advanced 2 hour rides? All Seasons Adventures offers all-inclusive guided mountain bike tours to help you navigate Park City's extensive trail system. Visit our website or call our office at 435-649-9619 to make a reservation today!