We are an eclectic crew here at All Seasons Adventures. We come from different backgrounds, lifestyles and experiences. It is our common interest in outdoor activities and the enjoyment of sharing that with others that make us a big family.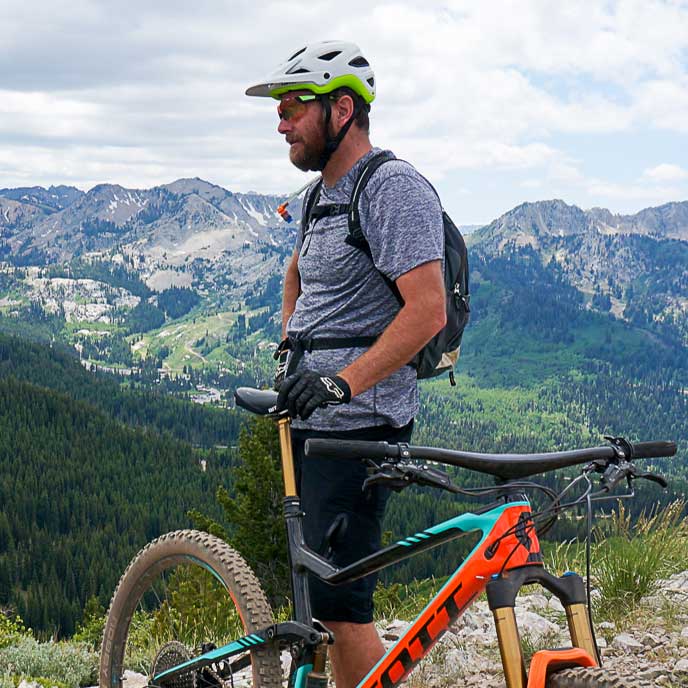 Hometown: Bothell, WA
Specialties: Having fun and sharing that experience with others.  I've guided it all over the years and sharing my insight with guests and setting them up for success is where I excel.
Experience: From overnights on the ice shelves of Antarctica to rafting and fishing rivers from West Virginia to Washington, I've thoroughly enjoyed exploring the great outdoors. I've been at ASA since 2005, a manager since '06 and now an owner.  I have extensive experience with coordinating outings from a single individual to hundreds of corporate guests.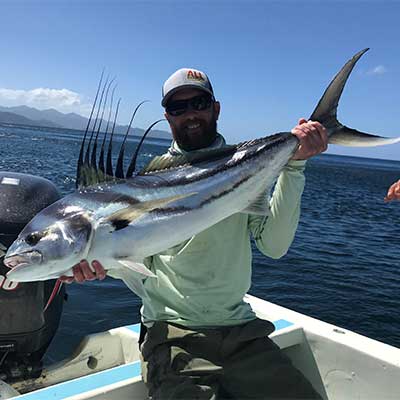 Hometown: Salt Lake City, UT
Specialties: Solving logistical puzzles and organizing the flow of complicated events as well as dreaming up the most random activities.
Experience: I started my outdoor education at a small high school focusing on outdoor pursuits where I started fishing, climbing, boating and backpacking. I continued with a B.A. in Adventure Education from Prescott College before becoming a manager of ASA in 2008.  I now happily share the helm with Spencer as a co-owner of All Seasons.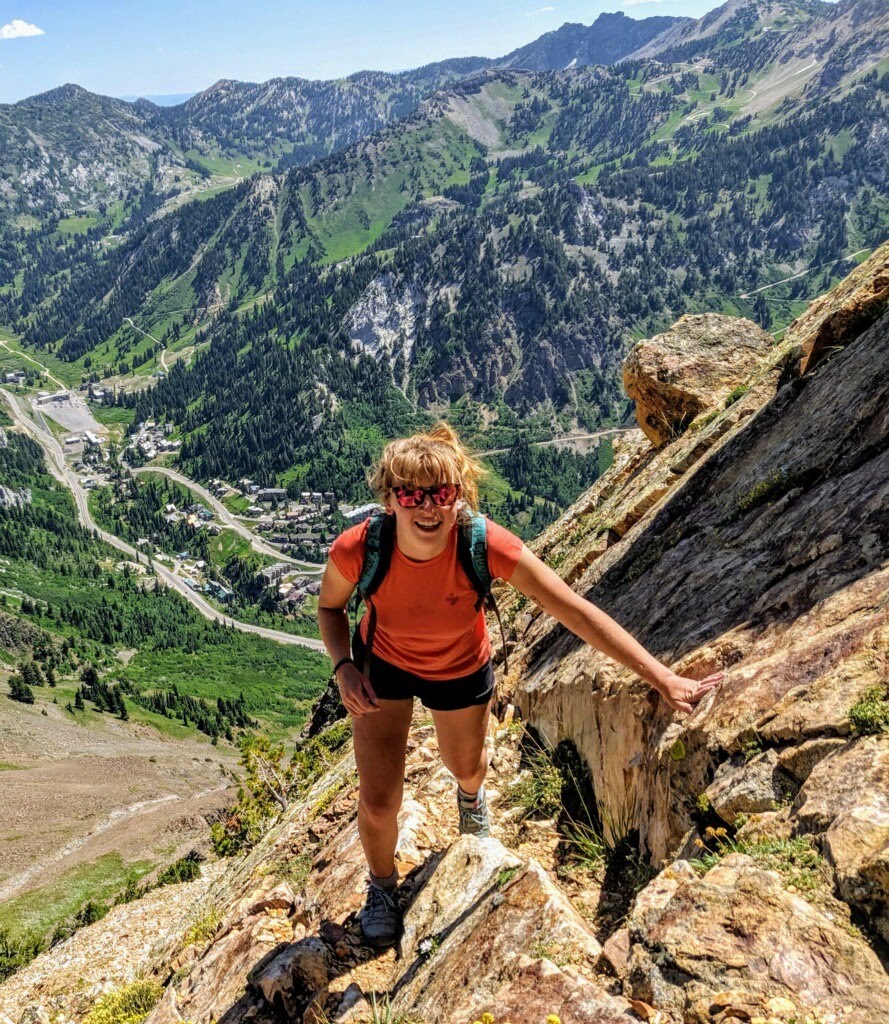 Caroline Jackson, Office administrator
Hometown: Pittsburgh, PA
Specialties: Dad Jokes
Experience: I grew up ski racing in Pennsylvania and attending a canoe tripping camp in northern Ontario which I worked at through the summers during college guiding multi-day trips up to two weeks long. After receiving a degree in advertising and political science from the University of Colorado - Boulder I moved here to Utah where I've been for over three years now. Currently working towards a Masters in Environmental Law & Policy!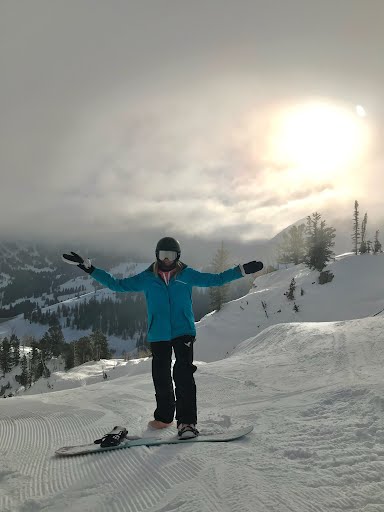 Emily Snell, Guide Manager
Hometown: Sandy, UT
Specialties: Professional Dog Petting
Experience: Growing up in Utah I feel like a part of me grew up in the mountains. Every weekend it was a hike or canyon drive. In the winter I spent most of my time in Big Cottonwood Canyon snowboarding. Staying in Utah for college, I headed up to what I think is the prettiest campus I could attend, Utah State University where I obtained my 4-year degree in Marketing. Graduating in the covid times I decided to quit the restaurant industry and instruct snowboarding. The mountains are an amazing place to have your office be, through that I met many people who led me to the All Seasons position I'm at today!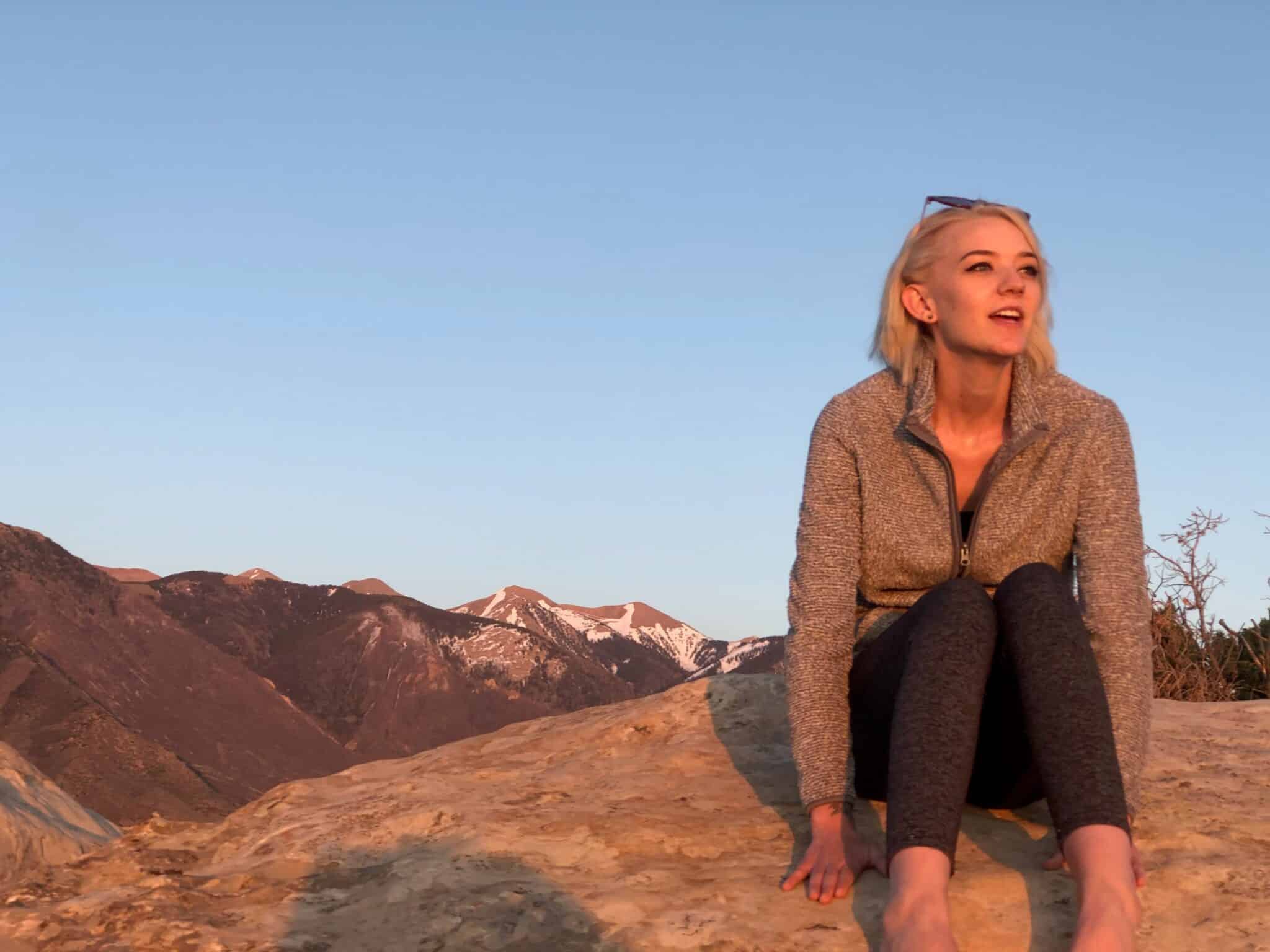 Aulora Mcwhorter, Office coordinator
Hometown: Millcreek, UT
Specialties: Snack Connoisseur
Experience: Growing up so close to the Wasatch Mountain range, I've spent most of my life outdoors. I've enjoyed kayaking, climbing, canyoneering and so much more.  My adventures have taken me everywhere from Montana to Tennessee. No matter where I go, Utah has always been home. In 2020 I started my career in the outdoor industry, White water rafting in Moab, Utah. Working so close to the National parks system, I gained a huge passion for conservation and sustainable tourism.  After relocating to northern Utah, I found All Seasons, where I am continuing to learn and adventure.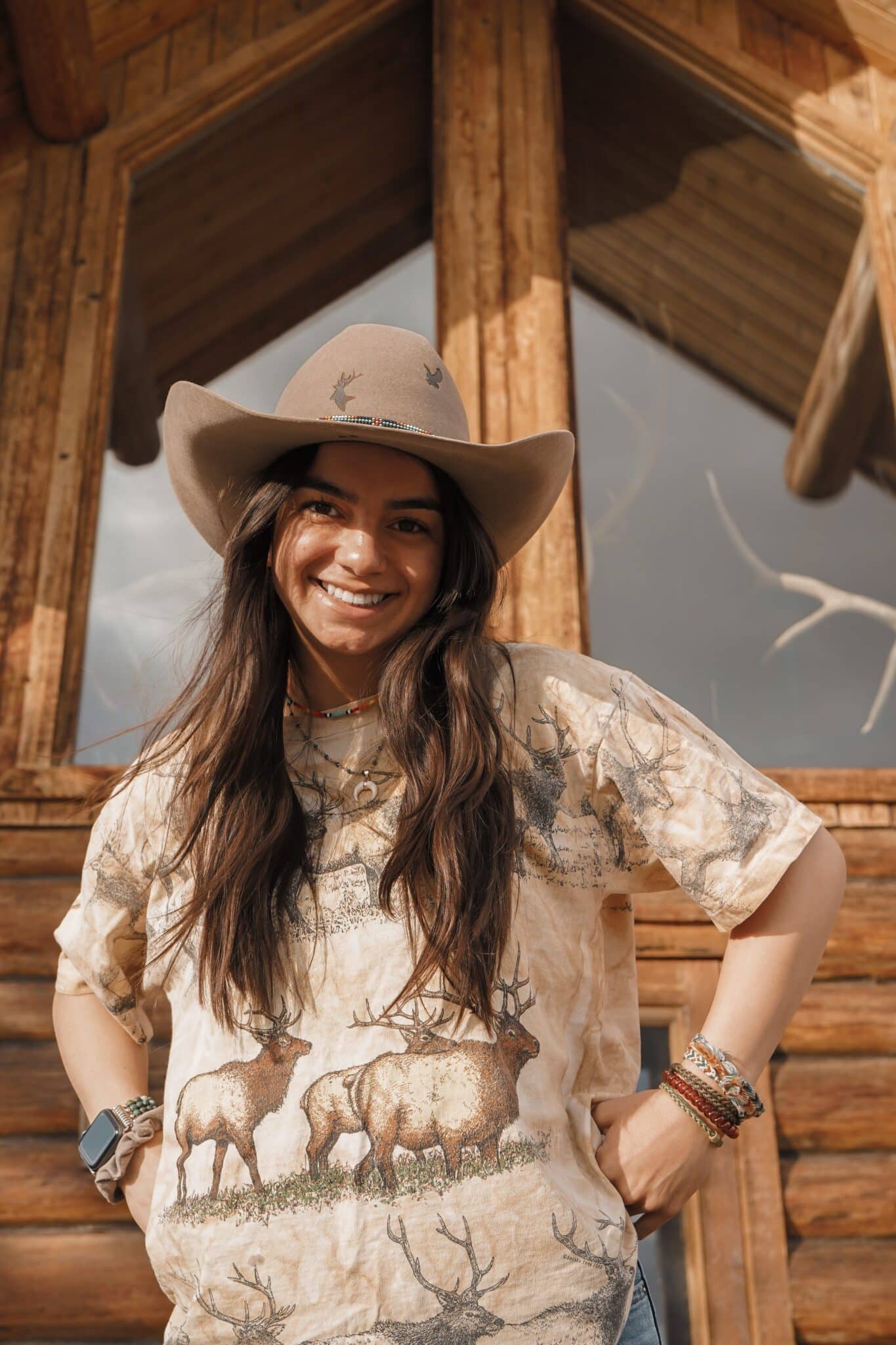 tara lynn, Office Coordinator
Hometown: Park City, UT
Specialties: Star Wars Aficionado
Experience: As a local "Parkite", I have spent my life completely immersed in the great Rocky Mountains. I'm an all-around outdoorswoman with some of my favorite activities being hiking, wakesurfing, skiing, fishing, off-roading, exploring national parks, and finding shed antlers. Currently, I am pursuing a major in Film & Media Arts and a minor in Parks, Recreation, and Tourism with an emphasis in Outdoor Recreation at the University of Utah.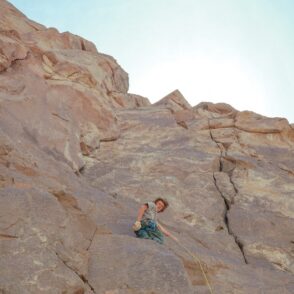 rowan Brown, Office Coordinator
Hometown: Renton, WA
Specialties: Future Tornado Chaser
Experience: I grew up in King County Washington learning to do all kinds of outdoor activities such as camping, hiking, snowboarding, climbing, and mountain biking! I love going on all kinds of adventures, especially the ones without a plan! I came to Utah in August of 2021 for the beautiful mountains and great accessibility and am currently studying at the University of Utah to gain a bachelor's degree in Atmospheric Sciences.
Meet some of our awesome guides
Vince Scolere
Hometown: Gorham, New Hampshire
Guides: Mountain Biking, Rafting, XC Skiing, Snowshoeing
Helping people play outside is the best! 
Lucas Pennington
Hometown: Salt Lake, UT
Activities: Hiking, Teambuilding, Snowshoeing
Hi, I'm Lucas! I'm a hiking guide with All Seasons Adventures! I love to go fishing, backpacking, and kayaking!
Blake Denning
Hometown: Salt Lake City, UT
Guides: Rafting, Hiking, Snowshoeing, GPS Race, XC Skiing Biking
I've been guiding for 5 years. 
Lara Chho
Hometown: Fairfield, Iowa
Guides: Snowshoeing, hiking, teambuilding
As a certified naturalist I  strive to foster a deeper connection to place in my guests. 
Craig Bulara
 Tampa Bay, Florida
Guides: Snowshoeing and Fly Fishing
Being outside helps with life issues that encompass us daily.
Jeremiah McFerrin
Hometown: Albuquerque, New Mexico

Guides: Rafting
Full time vacation scientist since '10
Matt Peterson
Hometown: Middleton, WI
Guides: Fishing
it brings me joy to help my clients put a fish in the net and experience the beauty and serenity of the river"
Sequoia
Hometown: Salt Lake, UT
Activities: Hiking, Mountain Biking, Snowshoeing
I love learning and sharing facts and experiences in the outdoors which is why I love guiding ! Also, if you speak Spanish, don't hesitate to ask for me.
Joanne Studebaker
Hometown: Gull Lake, Michigan
Guides: Hiking, Mountain Biking, Snowshoeing, XC Skiing, GPS
I love showing people why Park City is the best place to vacation!

David Gordon
Hometown: Kalamazoo, MI
Guides: Snowshoeing, Mountain Biking, Hiking
I love sharing my passion for outdoor activities and the magic of mother nature.
Scott Harmon
Hometown: Redding, California
Guides: Fly Fishing, Snowshoeing
At age 8 my dad took me fishing, I was hooked! It is my passion to create this experience for others.
Nikki McGee
Hometown: Minneapolis, MN
Guides: Fishing, Snowshoeing, Teambuilding
 Nikki finds joy in helping others enjoy and engage with their environments.
Clark Gallo
Hometown: Bucks County, Pennsylvania

Guides: Fly Fishing, Rafting, Kayaking, Team Building
My job is to give others the best day of their year, I'm lucky enough to be along for yours.
Hayden Marshall
Hometown: Rowley, MA
Activities: Rafting, Hiking
My name is Hayden and I love getting people outdoors to experience the solitude and beauty that nature has to offer.
Tommy Pozzi
Hometown: Flint, Michigan
Guides: Fly Fishing, Snowshoeing, Rafting
I just love these wild Utah mountains and rivers. Sharing my love of these places is what my life in Utah is all about!
Brian Hanton
Hometown: Port Huron, Michigan
Guides: Hiking, Biking, Snowshoeing, Rafting, Teambuilding
I enjoy recreating and sharing with others the joy and balance that the outdoors offer.
Anya DiLorenzo
Hometown: Norton, MA
Guides: Snowshoeing, Biking, Hiking, XC Skiing
I moved to Utah 2 years ago for a chainsaw gig and fell in love with the open space and outdoor recreation!
Mary Roalstad
Hometown: Colorado Springs, CO
Guides: Rafting, Hiking, Snowshoeing
Safety in outdoor rec is always my priority!
Lee Gibson
Hometown: Lynchburg, Virginia

Guides: Rafting, Biking, Snowshoeing, Teambuilding
I like guiding because I get to work outside with wonderful people!
Jenn Ringquist
Hometown: Westminister, MA
Guides: Snowshoeing, hiking, teambuilding
Jenn loves the Utah wilderness and enjoys sharing her passion for the great outdoor with others. 
Anna Couvrette
Hometown: San Diego, CA
Guides: Rafting, Hiking, Snowshoeing
I love introducing people to the outdoors!
Michael Akerman
Hometown: Perrysburg, Ohio
Guides: Rafting, Hiking, Snowshoeing, GPS
What I do is for the experience and enjoyment of others. I'm just sharing my love for the outdoors.
ASA Office Dogs
Park City, UT
Chewing on sticks and barking loudly at every thing
Dost thou love life? Then do not squander time, for that is the stuff life is made of
Call to inquire
Join the team
Enjoying working outside?
Like having fun?