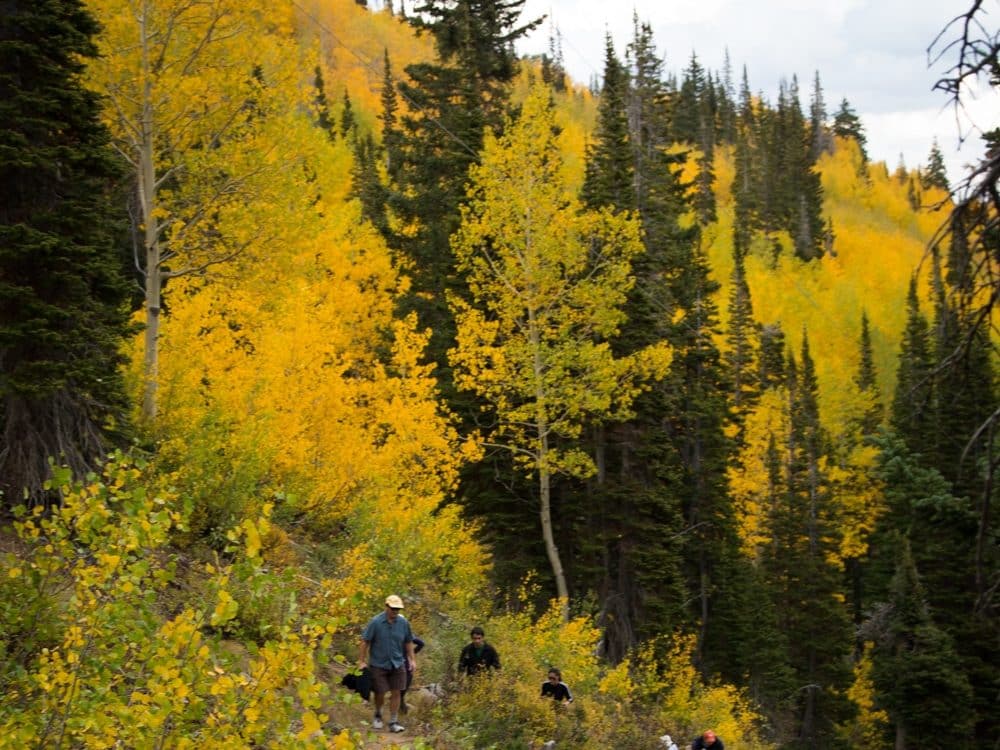 Temperatures are finally dropping here in Utah, and that means PRIME hiking weather. While we are known for rocky mountains and red rock deserts, the Wasatch mountains are also home to the best foliage in the state. Starting from mid September to about the end of October, high altitude aspen trees, scrub oak, and maple all begin to bear their signature colors. Although viewable from town, being the outdoor enthusiasts we are, we've put together a list of our top three favorite trails to get in the trees.
Bloods Lake- Located at the top of Bonanza Flat, this hike through the trees culminates in a clear, alpine lake. Being about 3 miles round-trip, this hike is short and sweet- without compromising beauty. This trail is even dog friendly, so your furry friend can enjoy the views with you, just make sure they don't swim in the lake!
Armstrong to Dawns- This loop takes you across and up into the hills of Park City Resort. This moderate hike tallies up to about 3.5 miles roundtrip, and takes you through sun baked scrub brush, up into towering pines and aspens. Keep an eye out, it's not uncommon to see moose at the higher elevations!
Wasatch Crest- Not for the faint hearted, this 18 mile out-and-back trail starting at Guardsman's pass and quickly climbs to Jupiter peak, then staying high for the remaining 16 miles. This is a great trail if you're looking for more of a challenge, and provides a top-down view of the mountains.
One honorable mention for those who may not be so keen on hiking, the Alpine loop scenic drive runs through American Fork Canyon, and provides scenic foliage nearly the whole drive. Some of Utah's best views can be found on this 2-3 hour road near Heber, UT.
As always, please follow trail etiquette and Leave No Trace standards when recreating. Pick up trash, don't blast music, and keep to the trail. Help us keep the Wasatch beautiful!