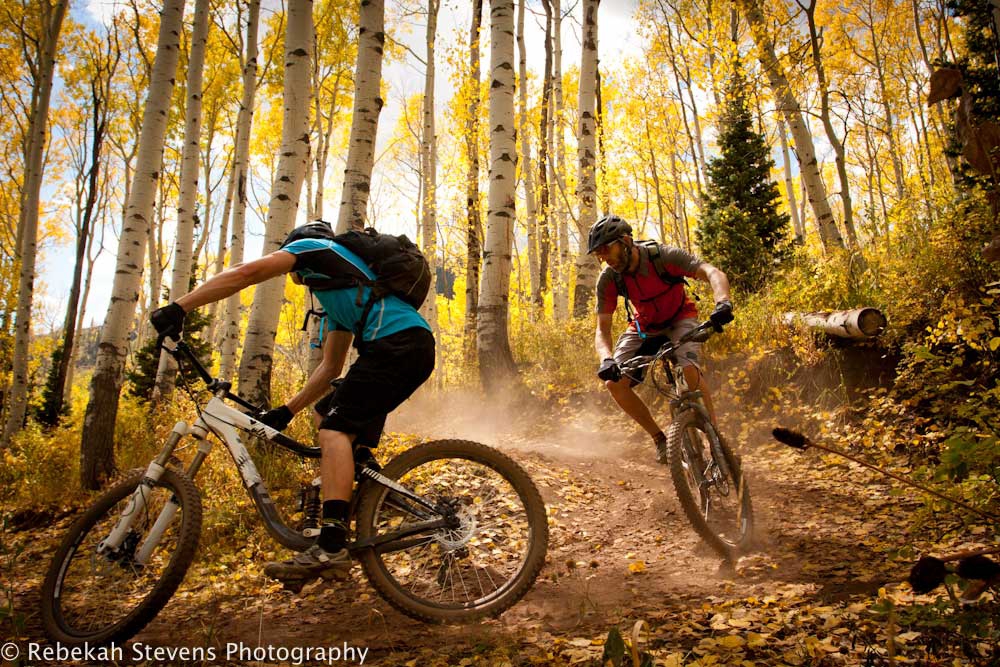 Whether you're hitting the rail trail with the family or Park City's epic single track, you're going to need a great rental. Get more out of your Park City bike rental this summer with All Seasons Adventures mountain biking tours.
Why Renting a Bike in PC is Great
If you're visiting Park City from another location, traveling with your bike might not sound appealing. Or perhaps you don't own a bike and you'd like to give it a try in Park City. Either way, a bike rental is a great way to try out a different bike, get some exercise and simply see the sites.
But if you go the traditional bike rental route, be sure to do your homework. Find out what kind of bikes they rent. Do they have the kind you want? How often they are tuned, and what kind of components do they have? Is gear included? The price will also be an important factor. The internet is full of biking advice and opinions on bike types and routes, and there are plenty of great shops in town.
But…
How ASA Makes Your Biking Experience Even Better
Other than having to do all your own research, there are a few other items you may not have considered when going the traditional bike rental route.
High end bike rentals. We have a brand new fleet of Scott Genius 720 and 740 mountain bikes. These are full suspension bikes and perfectly suited for Park City's trails.
We bring the gear. No need to lug your helmet and pedals on the plane. We've got you covered there. We don't have bike shoes, so if you want to be clipped in, just bring your own (that'll guarantee the best fit, anyway) and we can provide SPD or eggbeater pedals upon request.
We pick you up. Although Park City's hundreds of miles of singletrack are as awesome as it gets, the trail you want to get to isn't always near your hotel. That's why we provide round trip transportation to and from your hotel. No need to do a long slog back to your room after the ride. We make it easy.
Snacks and drinks are on us. One of the most important things to remember when mountain biking in the summer months is to stay hydrated. The last thing you want to do is "bonk", so stay ahead of your energy and be sure to eat snacks and drink water throughout the ride. We'll take breaks to remind you.
We do the planning. Sometimes it just takes all the relaxation out of your trip to have to pull out the trail map at every junction. Instead spending your time researching, let us show you the trails we've gotten to know like the backs of our hands. We'll be able to assess your ability and the type of trip you want and ensure the group goes on a trail that's appropriate and fun. Some area trails may not have cell phone service available, so don't rely on your smart phone's app alone.
Have Fun
What is better than a day spent on a bike? The most important thing to remember is to have fun, share the trails and the road, and be safe out there.
Please note, we do not provide bike rentals alone. We are a guide service but our prices are very reasonable. Want to take your Park City bike rental to the next level? Check out our Mountain Biking packages!