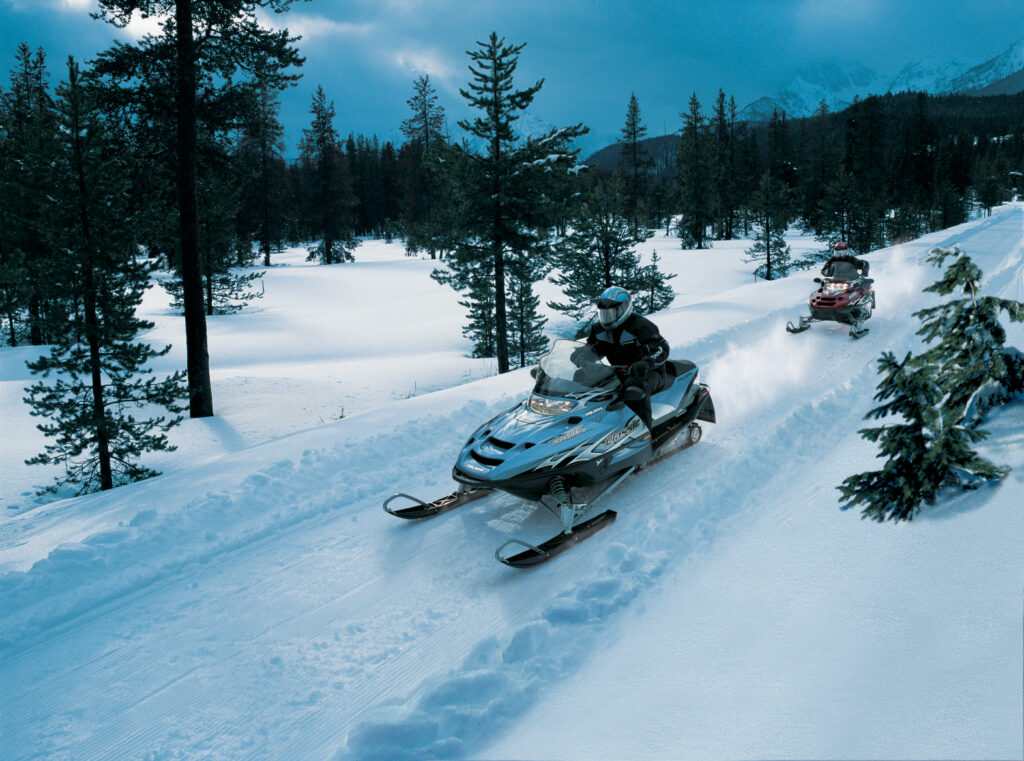 There's often a lot going on around the holidays- don't make booking the family vacay harder than it needs to be! Here we've compiled everything you need to know about our winter activities before booking. Save yourself the frustration of misunderstanding, overbooking, and sticker shock by being prepared with all the knowledge you need. We offer many activities to keep your vacation fresh and adventurous.
Dog Sledding-
Dog sledding is by far our most popular winter activity. However, it's not for everyone. Our dogsledding area is 45 minutes outside Park City- and we do not offer transportation. Additionally, our sleds hold a maximum of two people, and only two sleds run per hour. We offer two types of rides: Split and Full. A full ride is an hour long for two people. A Split ride is 25 minutes for two, and another 25 minutes for two. If a group were to book two split rides, we could accommodate up to eight people in one session, and this is the maximum. If you have a large group, other activities may be more suitable. Once you have booked, come prepared for a chilly ride- warm coats, goggles, and even snow pants are suitable.
Snowmobiling-
Our next most-requested sport, snowmobiling is an activity we outsource to two different companies: Red Pine Adventures, and Summit Meadows. While Red Pine runs locally in the hills of park city, Summit Meadows provides a more secluded experience out on Deer Mountain. Red Pine runs tours at 11AM, 1PM, and 3PM. They can accommodate up to 10 people. Summit Meadows runs two hour tours, and can take up to 22 people. A drivers license is required to drive the machines, and doubles can hold one passenger. Snow gear and boots are not available to rent, so coming dressed ion your ski mountain best is essential!
XC SKiing-
One of our most underrated activities, XC skiing is a great way to get out for fresh air. This is a low impact option for athletic individuals who want a mellow break from the shin-digs of the mountain. We offer both local and backcountry options, for varying degrees of excitement. This activity is best suited for small groups of adults or older kids, and does require a moderate level of fitness.
FLy Fishing-
While winter is definitely a sluggish season for fish, fly fishing is still a fun experience for those wanting to get out on the water. Our guides host this activity during the middle of the day, to make the most of what few warm hours we get. Your group will be provided with all the necessary gear, so just come dressed for weather and warmth!
SNowshoeing-
We have many different options for snowshoeing, and experiences to suit all ability levels. We offer Local and back country tours, as well as night time tours, dinner tours, and s'mores tours! Our guides will provide an engaging and fun time, while your group simply takes in the scenery. We provide snowshoes, boot covers, and poles for this activity. This activity is perfect for families and large groups due to its easily customizable nature.
We hope this guide helps you choose the perfect activity for you Park City vacation! Call us today to quiz your newfound knowledge on our winter offerings.