While in Park City over the winter months, one of the biggest concerns while recreating outside is avalanches. Snowshoeing, cross country skiing and fat tire biking might not have as high a risk of being caught in an avalanche as say, snowmobiles and backcountry skiers, but practicing safe travel skills is a great idea for everyone who enjoys playing in the mountains through the winter. Unlike what Disney movies might have taught you, loud noises will not trigger an avalanche, however there are real tips you should keep in mind to stay safe while exploring the mountains.
Read Your Terrain
Avalanches most often occur on mountain trails with a slope between 35-45 degrees, which is about the pitch of blue and black runs if you're a skier. To mitigate the most amount of risk, it's best to stay on trails with a slope less than 30 degrees. If there's a gully, consider staying high on the ridge line so nothing can fall from above you. Additionally, if a mountain face has no trees on it, or just a patch of tiny baby ones, that could be a sign that avalanches frequently happen there and should be avoided. Finally, wooded areas with thick trees can act to hold the snow in place and be safer for downhill travel.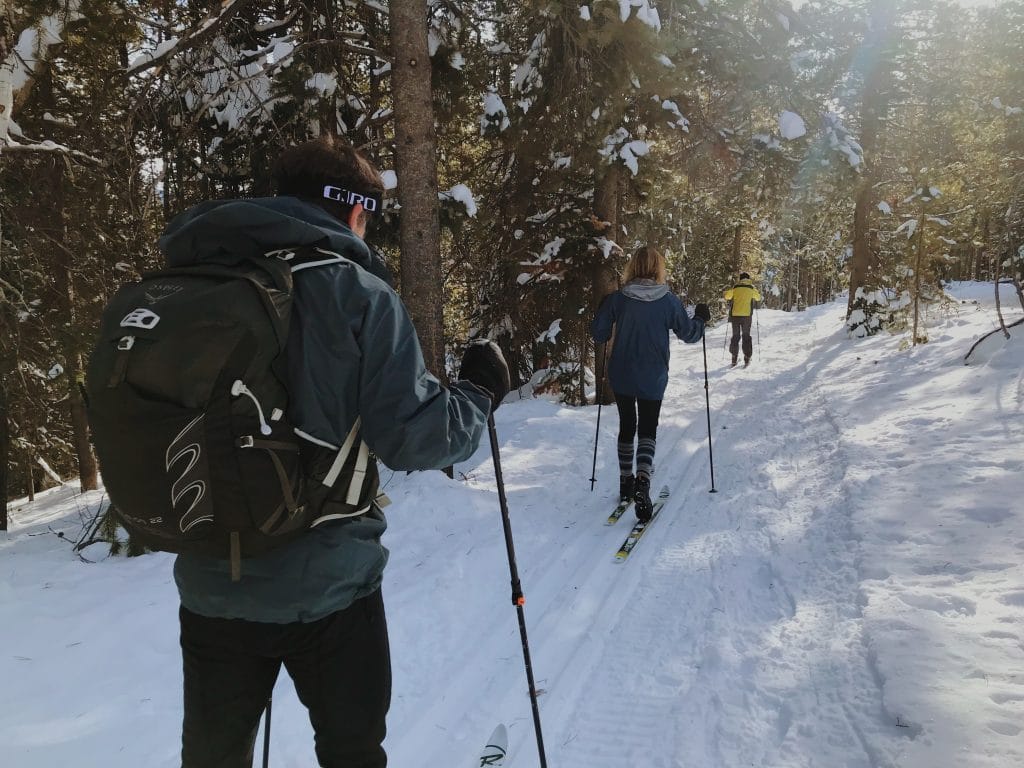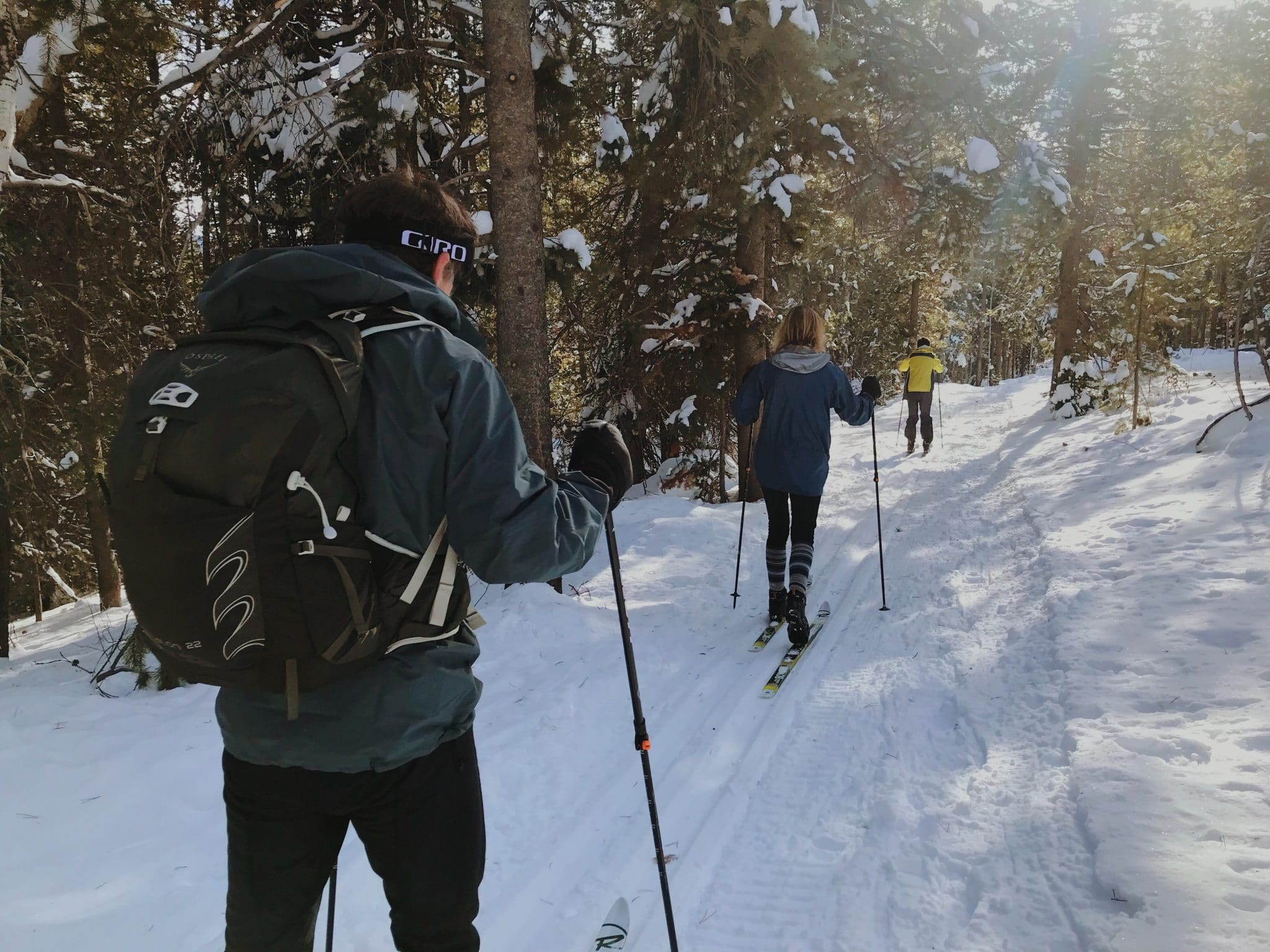 2. Watch the Weather
Everyone can agree that powder is the most fun snow, however it can oftentimes be the most dangerous as well. Snow needs to be given enough time to stabilize or else avalanches can happen. When snow is falling too rapidly, it doesn't have enough time to bond leaving it loose. Similarly, wind can blow snow onto any given slope ten times faster than snow can fall, so knowing if it's been windy is helpful. Finally, if there's a drastic change in temperature, like a period of warm weather above freezing followed by extreme cold, that snow will not bond well either. For a stable snowpack the best weather is a steady below freezing temperature range while only getting a few inches per storm. Recognizing weather patterns that form instabilities in snow can help you figure out when it's safe or not to travel on steeper terrain in the winter.
3. Snow Pack Clues
The snow on the ground can also help identify instabilities. The wind can blow a lot of snow along ridges and peaks causing a cornice. Oftentimes, these will make it seem like the mountain extends further causing people to unknowingly walk out past the ridge and fall through. Not only are they breaking the cornice, but maybe a limb or two on the fall down. The safest answer is to stay far back from the edge, especially on trails you might not be familiar with. If you're walking along a trail and see old avalanche debris, don't assume that it just slid once and you're safe to travel through there now, avalanches can occur in the same places and often do. Finally, rollerballs of snow down a slope in the spring time can signal that the snow is heating up, and getting less stable.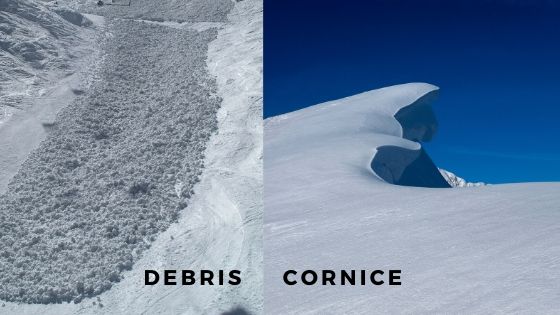 4. Check with Local Resources
In Utah we're extremely lucky to have the Utah Avalanche Center at our finger tips. Their avalanche forecasters supply us with a daily avalanche forecast for the snowpack at each elevation and direction for not only Park City, but all of Utah. The report also includes the biggest problems to be concerned about on any given day. They also file reports of all local recent avalanches and what caused them if known. If you want more information on avalanche safety, Know Before You Go offers a free hour long avalanche awareness program you can do from your computer. Finally, check out your local REI,they often host free avalanche awareness sessions as well.
On all of our trips here at All Seasons Adventures we use trails under 30 degrees with our guests and do our best to mitigate avalanche risk as it arises.