Sun beating down, my thoughts wander from the wintery slopes of the Wasatch to the spring rivers flowing through the mountain valleys. Frigid winter temperatures disseminate and wading into the river sounds manageable, even enticing…
Our guides once again have the fishing fever and we would love to share this experience with you and the family too!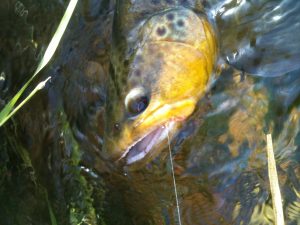 A day on the Provo River fly fishing with All Seasons Adventures will look something like this: our staff collects the information needed to purchase all fishing licenses before your trip. On the day of the excursion, our guide arrives fully prepared at your hotel, house, or condo with all of the gear and a cooler with drinks and snacks in tow.  After a brief introduction we ensure waders and boots fit adequately and you are on your way. The drive takes approximately 30 minutes to reach a variety of sections of this Blue Ribbon fishery. Once you are all geared up, sunblock applied and sunglasses on, the tutorial begins. Our friendly and knowledgeable guides will give you step by step instructions- crucial for landing that trout. Our guests learn a variety of casting techniques and basic entomology pertaining specifically to the river and what the fish are keying into. This is the time to relax and enjoy the scenic surroundings because the action is about to get hot! Yes, there is a learning curve, but with a little patience you will be casting like a pro in no time. You settle in to this methodical peaceful state listening to the river, casting, recasting, taking a few steps here, a few steps there and then WHAM! You feel the tug and you mind goes blank.  You think to yourself "oh Jeez, what did my guide say to do" .  You hope the hook is set and it is off to the races.  Your guide advises "tension, not too much and not too little". Once the panicking subsides, rod tip up with a tight line, you wear that brown trout down before gently easing him into your guides net, now you let that big smile come across your face. Time for a quick picture before letting the colorful brute swim away.  You enjoy the fine balance of relaxation and excitement that it takes to land a Provo brown.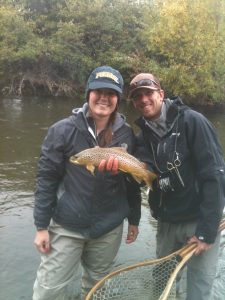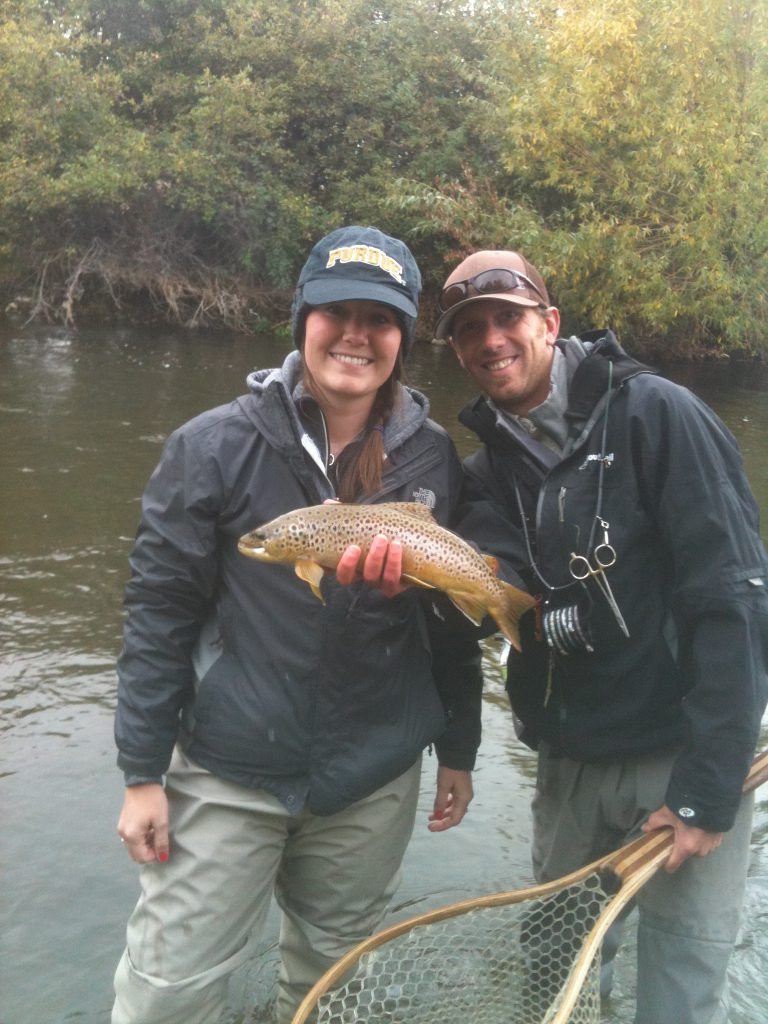 Here you feel the twinge of addiction- only a few more hours and so many more fish to catch! A few more stories and it is time to head back to town, thinking about the next opportunity!
We hope that you will join us on one of our great rivers. Fly fishing in Park City is a great escape for one or can make fantastic family memories. At All Seasons we cater to pros or beginners, we take pride in your experience and hope to share with you this wonderful sport! Please call or email with any questions.