Come and experience the class II rapids on the Mighty Weber River with All Seasons Adventures. We offer rafting tours daily at 10am a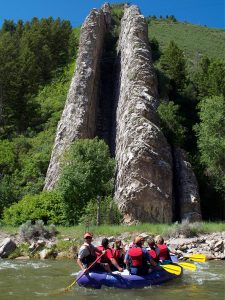 nd 1:30pm from June to September.
Where are we located, what class rapids, can kids come?
We have a private put in location just west of Henefer, Utah. Our location offers flushable toilets, a shaded picnic area and fun yard games. Experience an eight mile stretch of the Weber River loaded with family friendly class II rapids as well as some fascinating geological sites like the Devil's Slide. This tour is perfect for families and we take out as young as four years of age with the ability to swim.
What to wear and bring?
During this family friendly tour you will be on the river for about two hours and 15 minutes. It is important that you arrive dressed to get wet and prepared for the ever changing Utah weather. Below are a few key points that are the most important to consider:
Footwear: Please NO Flip Flops
The river has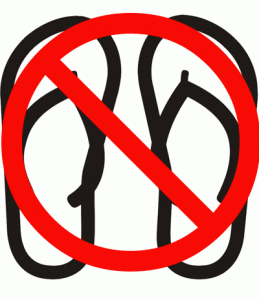 sharp rocks and it is important to have a good pair of shoes to protect your feet. Here is what we recommend wearing:
1) Strap on athletic sandals- examples of these would be: Chacos, Tevas or Keens. All of these have a heel strap, this helps keep the sandal on your foot and not floating away as rubbish.
2) Water shoes- you can get these are your local big box store for around $5. These are great because you just slide them on! They have holes on the top to let your foot air out and dry. Next best thing if you don't own a pair of the sandals mentioned.
3) Old athletic shoes- These are the next best perfect option, and besides who doesn't have a worn out pair laying around? They will get wet but Utah is the second driest state in the US, things dry out quick here. Getting a little wet is always a better option than wearing flip flops that are slippery and provide little protection to your feet.
Expect to be outside in the elements for at least 3 hours, we recommend wearing:
1) Dry quick clothing over a swim suit (i.e. shorts and light shirt). Cotton clothing and jeans are not ideal because cotton absorbs water. The water they soak up can make you cold the whole time you are out on the river. This is especially noticed in the afternoon when we get the refreshing canyon breeze.
2) Wide brimmed hat or baseball cap. This will provide your face some shade and minimize your exposure to the sun.
3) Snug fitting sunglasses. If you have a sunglass band to secure them like a croakie or Chums we definitely recommend it. The last thing you want is to lose your sunglasses in the water.
4) Jacket for overcast days or for the afternoon winds we tend to see. If we get weather there is a greater chance for thunderstorms and wind especially on weekend afternoons. Never hurts to have a layer to keep you warm!
We are over a mile high and the sun is very powerful. ***Every 1,000 feet gained in elevation increases UV exposure by 10%. Just think, if home is at sea level you will be exposing yourself to at least 50% more of the damaging UV rays from the sun here in Utah.  Please apply sunscreen generously! Slip on a shirt, slap on a hat and slop on the sunscreen.
Leave locked at your lodging or in your car out of sight. We are happy to stow medical equipment (epipen, inhaler, insulin) in the dry bag on your boat. Cell phones can and will get wet, please keep them locked in your car. We are proud to work with Fall Line Photography and offer professional photos of your trip for purchase.
In an effort to cut back on single use water bottles, we ask to please bring a reusable water bottle of your own. We offer purified water at our put in location as well as single use water bottles on the rafts during the trip. Children are especially prone to dehydration as approximately 65% of their bodies are water. It is important to stay hydrated!
What do we provide?
Once arriving at our location you will get checked in, lather on the sunscreen and use the restroom. Water is provided on the raf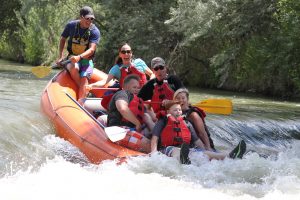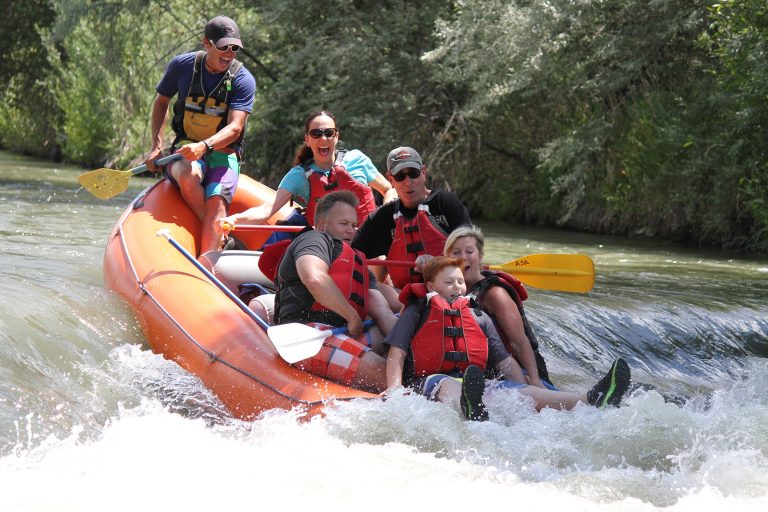 ts but we do encourage everyone to bring a reusable water bottle as we offer a purified water refill station. Next you will be fitted with your Personal Floatation Device, PFD, and begin congregating around the rafts.
One big question we get is "How do we get back to our cars at the put in?" Well that all depends on how you behaved on the raft… just kidding! No need to worry, we provide a shuttle from the take out, approximately eight miles downriver, back to the put in.
What about lunch and transportation?
When making a reservation we will ask if you would like or order a catered lunch after the morning tour. Our lunch is catered by a locally owned business called Savoury Kitchen. Guests will be able to choose a fresh made sandwich, a homemade side as well as yummy dessert baked daily.
We will also ask if you will require roundtrip transportation from Park City. Even though the drive is straightforward, we are more than happy to come and pick you up!
I've seen other companies what makes All Seasons Adventures special?
We start with consistency and finish with more of the same. Bruce "Goose" Juhl started the company way back in 2001 before the 2002 Winter Olympics that put Park City on the map. Since then we have grown into the highly respected organization of today. Annually we take thousands of guests out on a variety of excursions from dog sledding to trapshooting, mountain biking, snowshoeing, fly fishing and even 250+ catapult team building events. We are Deer Valley's, rated top 10 ski resorts in the US, preferred vendor. If you have a chance to check out Trip Advisor, you can read firsthand the wonderful experiences our guests leave with. Our highly trained staff all hold basic first aid and CPR while many of our guides have extensive training as EMT, Wilderness First Responders and Outdoor Emergency Care. Our senior guides have been with us for over a decade!