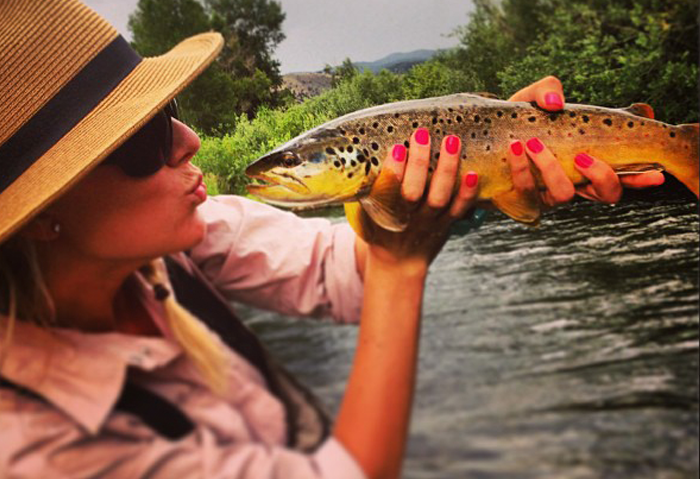 Spring has us excited about the fly fishing season and we want to share our favorite sun protection fishing apparel with you. Gear is a top priority for any sport, and fly fishing is far from an exception. The sun's rays are intensified by water, so even on a half day trip you can expect a lot of exposure. This warrants the best in UPF (Ultraviolet Protection Factor) gear, and we have two awesome products that keep us comfortably casting all day long.
The Go-To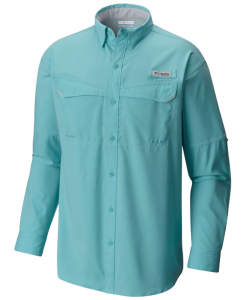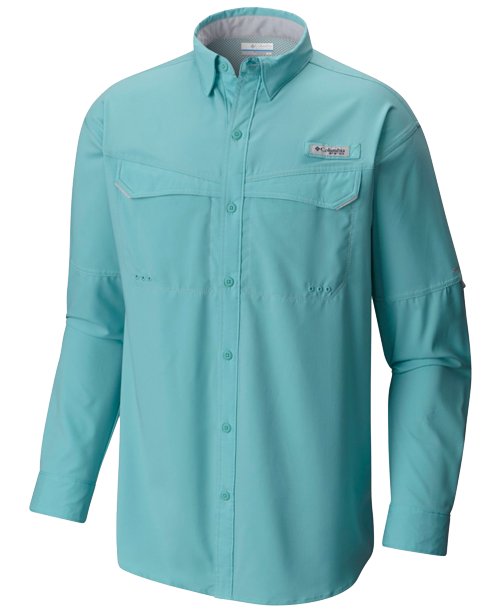 For protection from the elements, we like to wear the Low Drag Off Shore Long Sleeve made by Columbia. The lightweight ripstop material offers sun protection while strategic venting keeps you cool and well ventilated. The Omni-Shade fabric provides a UPF of 40 as it blocks both UVA and UVB rays to help prevent sunburn and long-term skin damage. The fabric has a built-in wicking technology that actively breathes and wicks away moisture from the skin.
This shirt has a modern classic fit that can take you from the coffee shop to the river and pretty much anywhere in between. It comes in a short-sleeve style, as well as long sleeve, and is offered in 13 different colors. This is truly a shirt for everyone.
The Next-Level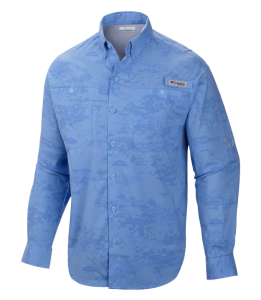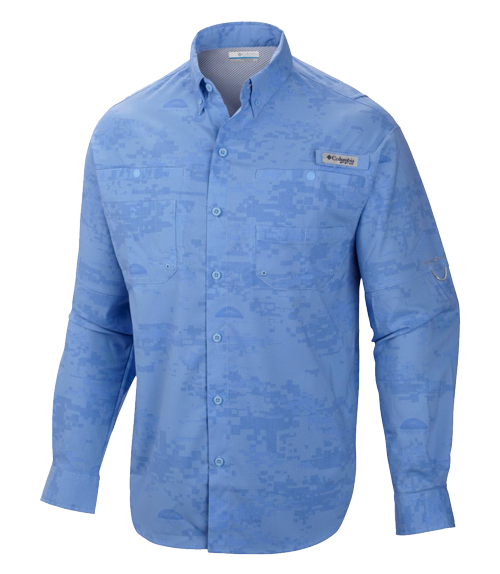 If you are looking for an even more specialized piece of gear, we have the shirt for you. The PFG Solar Camo Long Sleeve, also made by Columbia, tops out as the most angler-friendly technology packed shirt on the market. It's made with the same Omni-Shade sun protection and wicking fabric but goes above and beyond with other features.
The Solar Camo is only offered in a White-Cap/Solar Camo which is designed to blend the fisherman into the sky, which means the fish can focus on the bait and not being spooked by reflective clothing. It is heat activated and turns white when heated up which helps anglers blend in to their surroundings. There are roll-up sleeves and all the vents that you expect from a performance piece, as well as a rod holder.
Get in Gear
Get geared up and head out on the river with us. We offer half day and full day excursions on the beautiful Provo and Weber Rivers. Let our knowledgeable guides take care of all licensing and fishing equipment including Orvis waders, wading shoes and rods. We bring the snacks as well as the best flies for the conditions.
For where to find this gear and other fishing questions, be sure to ask your All Seasons Adventures guide when booking your next trip.