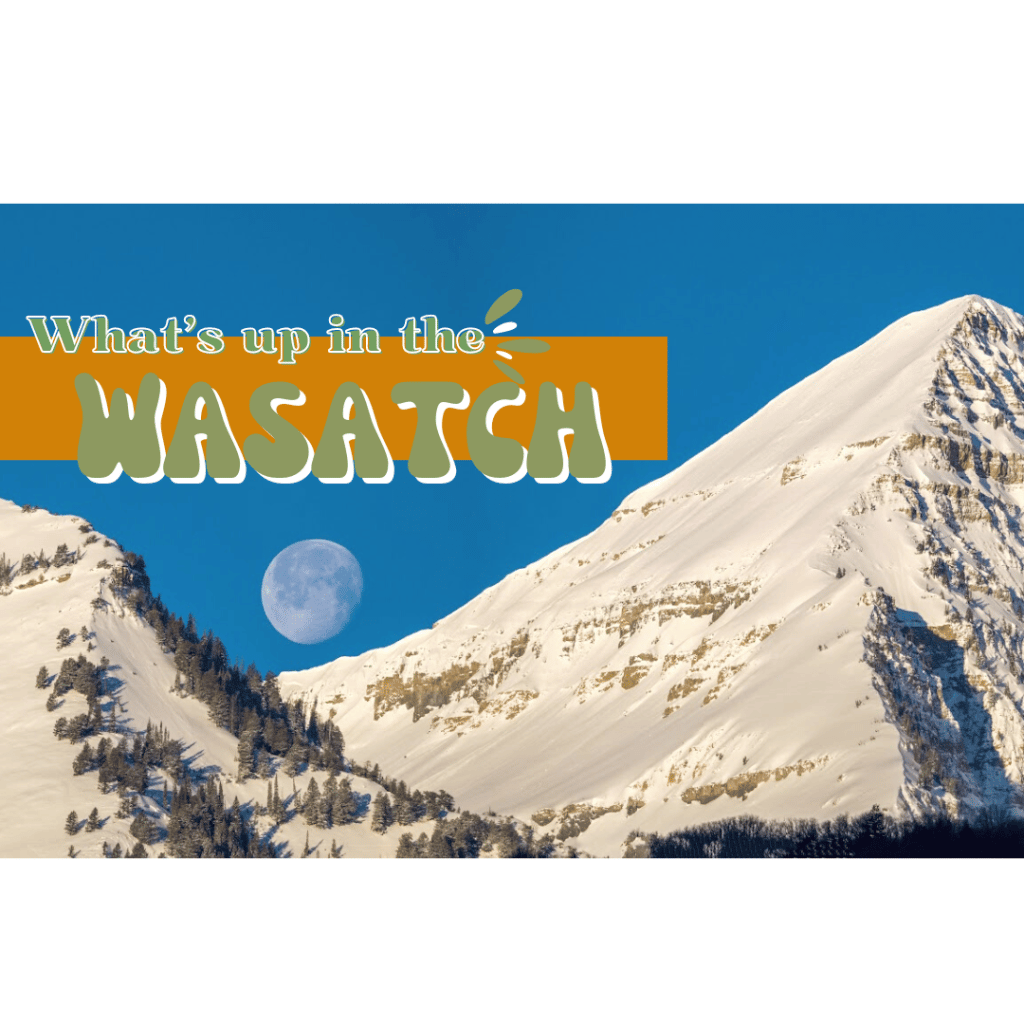 The rapid growth of Salt Lake and the surrounding areas has led to some pretty big changes happening in the community's favorite outdoor playground. Responsible recreating and stewardship have never been more important. All Seasons Adventures believes it is crucial for outdoor enthusiasts- just like you- to stay up to date and informed on local issues and initiatives.
If you've skied up the cottonwood canyons during peak season, or ever attempted to park at Blood's Lake trailhead, then you know the Wasatch has a crowding problem. From lift lines that extend halfway up the mountain, to hiking trails turning into Disneyland processionals, outdoor recreation is in high demand. Local legislation was blindsided when from 2010-2020 Utah's population increased by nearly 20%, the fastest in the nation- and Utah still holds the country record for fastest growing city. Infrastructure and policy has yet to catch up to accommodate this swell in numbers.
There is nowhere more evident of the state's failure to preemptively mitigate crowds than in our water and road management. Despite the valley being home to well over 100,000 trees, the environment here is in fact quite arid. There's been an ongoing struggle between townships trying to plan for increased numbers, and county governance attempting to preserve our delicate water cycle. The truth is, to carry on as they always have while also growing, Salt Lake will need to store vast amounts of water underground: where it can't be lost to evaporation, or the Great Salt Lake. However, in order to rebalance the entire water system, the city must reduce water consumption, and allow more water to flow back into the lake. The best part about this heated debate, is that Salt Lake could truly have the best of both worlds if they simply enacted stricter water laws. For more about water management in Utah, see our previous post: How Utah's Snow Crisis Will Affect Tourism in the State .
The other big challenge facing the Wasatch is road traffic. Most loathed in the winter, the summer of 2022 brought a new onslaught of traffic from recreationists, finally prompting the widening of Big Cottonwood Canyon's road. Major conflict has been seen the past two years about what to do concerning traffic in Little Cottonwood Canyon. Utah Department of Transportation (UDOT) authorities settled on a 500 Million dollar gondola, servicing the ski resorts during winter months. This was met with momentous push back from the community, all of whom were concerned with the viability, and the environmental impact. Public opinion has largely been ignored by UDOT, but in September of 2022, the county mayor's office condemned the project. UDOT is still pursuing funding for the gondola, however their efforts have been seemingly slowed for now. Traffic in the cottonwoods is projected to continue worsening over the 2022-2023 season, as UDOT announced in November that public ski bus service will be halved this winter due to employment shortage.
In other Utah news, The Outdoor Retailer Show will be returning to Utah in 2023 for the first time in five years. The major vending festival moved to Denver, CO in 2018 due to controversy surround Utah's management of federal lands, specifically Bears Ears National Monument. While the original cause for protest persists, Marisa Nicholson, The Outdoor Retailer Show vice president, has decided after meeting with vendors and retailers alike that costs and accessibility are simply too complicated in Colorado- and that no decision can make everyone happy. Although their protest may now have come to a close, this is a major victory for the Utah economy, as the ORS brings in an estimated $52 million every year. The board of the ORS assures activists that they will continue to support action to protect public lands by increasing discussion panels during the event, committing a portion of revenue to non-profits, and hosting bi-annual meetings with stakeholders and vendors. The show will be held this month from January 10-12.
As Utah struggles with its position on conservation, recreation, and access, it is up to individual outdoor recreationists to recreate responsibly, and educate others on stewardship over our public lands. Keep up to date on the local outdoor skinny with All Seasons' What's Up in the Wasatch blog series, released the first Wednesday of every month.