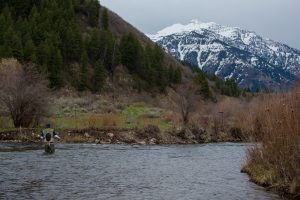 A ski vacation has a typical itinerary. Early morning first-chair to experience perfectly manicured groomers. Sledding with the kids. Après ski on lively historic Main Street and of course a soak in the hot tub with the sun setting behind the mighty Wasatch Mountains! For those of you who don't plan on skiing every day or simply don't ski; what do you plan on filling your days off the slopes? We recommend Winter Fly Fishing!
Fly fishing in the winter? Why not! The shorter days and colder temperatures in winter do alter the way we approach the sport. Trout are exothermic, meaning they are cold blooded, and are typically less active in the winter months. Often found in the deeper pools and in slower moving current. They may ignore an inadequate drift or sloppy mend. Although fish may not be as feisty or as quick on the take; these Brown, Rainbow and Cutthroat beauties still have to eat.
Locally we have productive tail water fisheries about a half hour from Park City. Tail waters have more of a consistent water temperature. This equates to more consistent aquatic life, better luck for catching fish. Starting your fish trip a little later in the day ensure you get a full night's rest. Additionally, fishing in the warmest part of the day ensures that the fish will be more active.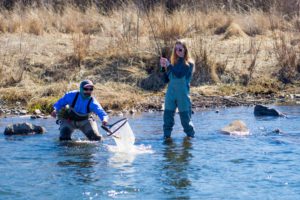 Dressing for the weather is really the key to success. Start with a warm base layer and a pair of thick winter socks. Whatever you do, avoid cotton as it is much less insulative. If cotton gets damp, even from your own perspiration, you will be cold. On the chilliest of days you might even wear your ski clothes under the waders. Bring your gloves and a baseball cap paired with a winter knit hat. This is the perfect combo to keep your head warm and sun/snow out of your face. As always a pair of sunglasses are essential to protect your eyes from casting hooks.
The nicest part about being on the river in the winter is the solitude. Summers on the river are very busy as the Provo is a blue ribbon fishery boasting over 3,000 fish per mile! During the colder months you and your guide typically will see few if any other anglers. Bald Eagles, muskrat, mink and even a moose may pass by.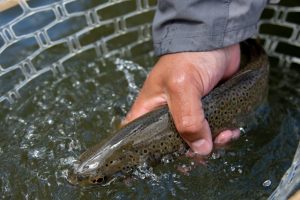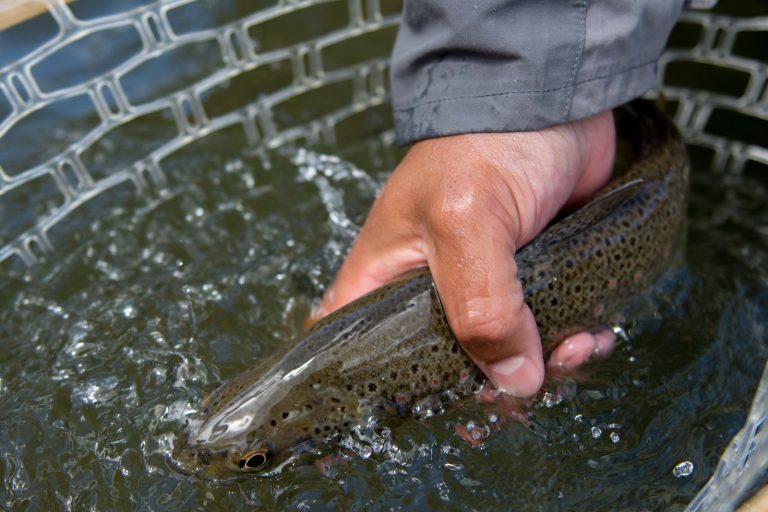 Fly Fishing in the winter is the perfect activity for anyone who enjoys being outside. We recommend hiring a guide to take out the guess work, that way you'll get the most out of your experience. Guides love what they do and spend countless hours perfecting their craft. Let us pick you up, outfit you in Simms gear and your guide will do the rest. A deep pool awaits. Hungry trout may just bite!