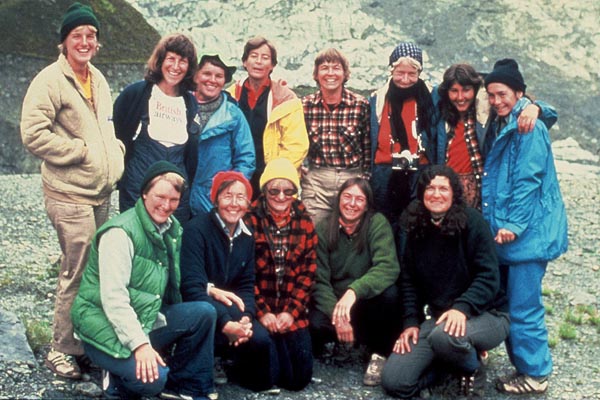 While women have been enjoying, recreating, and contributing to the exploration of our great outdoors since the beginning of time, it is only recently that their efforts have been recognized. More and more women and girls have been hard at work- breaking more ceilings, records, and egos than ever before, and are finally being accepted into what used to be (and let's be honest, what still largely is,) the Boy's Clubs of athletes, dedicated to a life outside.
We are proud to employ many female-identifying guides and managers, who all contribute to recreation, the environment, and our company every day. To honor the many women that have blazed trails before us, we want to highlight a few of the most influential outdoorswomen and the work they did that changed the course of history.
Anne Labastille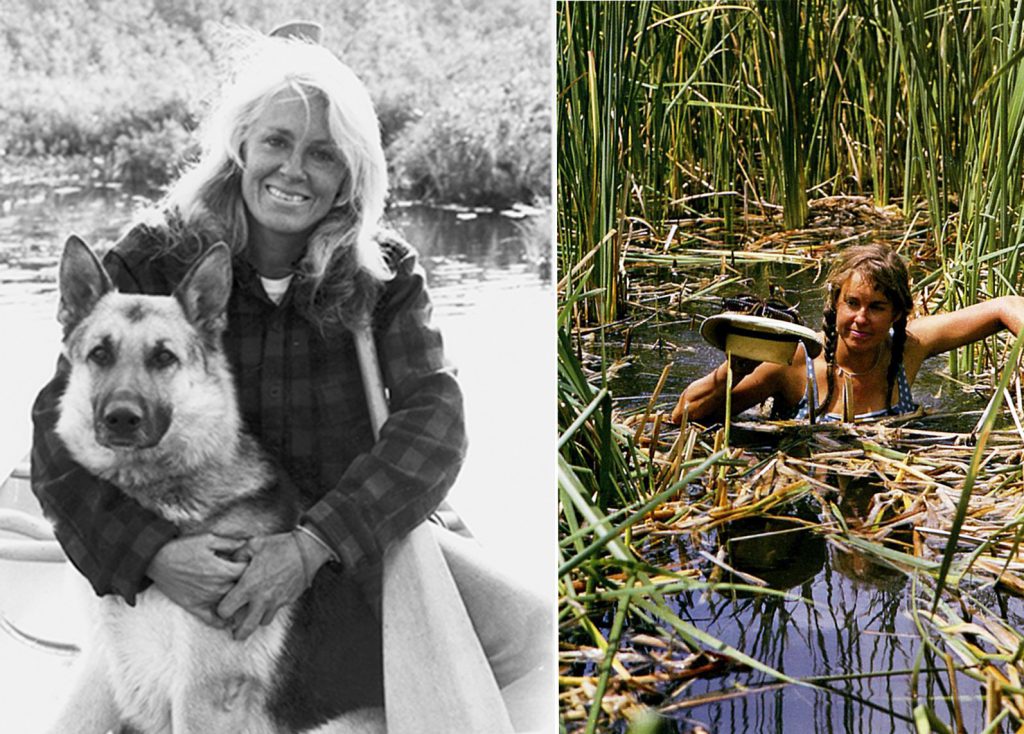 Anne LaBastille truly did it all in her lifetime. A notable Journalist, Author, Photographer, and Wildlife Ecologist, Anne was Steve Irwin before color television. Born in 1933, Anne soon earned her PhD in Wildlife Ecology. Anne authored fourteen books, over two dozen research papers, and over one hundred and fifty articles for publications like National Geographic, Sierra Club, and various universities. Most well known of her books was her four part, autobiographical series the Woodswoman, which chronicled her own life and experiences in the style of Thoreau. Along with her many outdoor pursuits, LaBastille also taught as a college professor, and conservation consultant. Anne lived alone in a cabin she built in the Adirondacks for several decades. It was here she spent her days canoeing the lake, writing, and enjoying nature with her dogs. She has often been hailed as the "Carl Sagan of Conservation" for her tireless stewardship of the Adirondacks and beyond. Despite her lonely cabin in the woods, she was no hermit. Anne never shied from far-flung opportunities that took her trekking across the globe. Anne even won a World Wildlife Fund gold medal in 1974 for her work in Guatemala.
Arlene BLum
Arlene Blum is an American mountaineer, who is best known for leading the first ascent of Annapurna, also an all-female pursuit. Also among her achievements are the first all-female ascent of Denali, and being the first American woman to attempt Everest. Blum was born in Iowa, 1945. She was raised Orthodox Jewish, before attending college in Portland, Oregon. It was here she began her climbing career, with her first real success being her research on volcanic gasses atop Mount Hood. She authored Annapurna: A Woman's Place, about her experience being a part of the expedition, in which the second team of climbers perished. She authored several more books about her life climbing, and went on to do momentous work in the field of environmental health science. Today, Arlene lives in California, and is continuing her work in chemical pollutants. She is a fierce advocate for environmental equity, and has aided in the removal of carcinogens from many everyday products.
Sophia Danenburg
Danenburg is known worldwide for being the first black woman to summit Everest. Danenburg was born in Okinawa, Japan, in 1972. She moved around a lot in her youth, due to her father's role in the military. Danenburg graduated magna cum laude from Harvard University, with a degree in Environmental Science and Policy. It was at Grad school in Keio, Japan, that she first started to rock climb. It was in 2006 that the 34 year old summited Everest unguided, with no team, and carrying her own gear. She went on to work on the campaign for Barack Obama's 2008 run, and again for the Biden ticket in 2020. She is now the Washington State Parks Commissioner, and will hold the position until 2026.
In a world where woman are still seen as weak, over emotional, incapable, and less than their male counterparts, it is crucial to be telling the stories of women who continuously achieve greatness. To let the world know of the women who cross mountains with babies on their backs, the women who summit mountains no man has touched, and the women who fight for their communities and environment every day.