It's no secret that Park City is home to some of the best Mountain biking in the world. Whether you're looking for beginner friendly cross country style riding to steep and technical downhills, Park City has a plethora of trails to suit your interests! Here's a deep dive into everything you need to know about mountain biking in Park City!
Where to Ride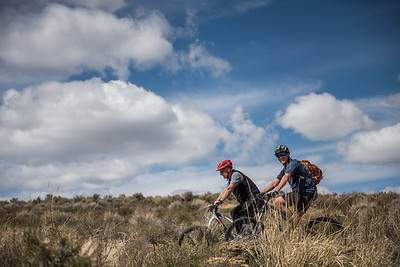 The Basics
If you're looking for the best beginner friendly mountain biking terrain in town, look no further than Round Valley . Home to over 30 miles of trails, Round Valley has it all from soft-surface double track to flowy dirt single track and rolling ups and downs the whole way. Beginner to advanced riders can have a great time combing trails to make their ride as long or short as desired all while taking in the scenic views of Park City and Deer Valley mountains.
Step it Up a Notch on the Resort
For those still looking for some uphill action but wanting a more technical downhill ride, Park City Mountain Resort has the trails for you! Similar to the winter, Park City labels their trails as green, blue or black to distinguish difficulty, making it easy to distinguish for riders of varying abilities.
All About the Downhill
Mountain Biking at Deer Valley is all chair accessed and gives riders the chance to really focus on downhill performance and put their skills to the test on jump lines. Deer Valley is home to a few different runs of jump lines with varying sizes, offering bikers the ability to go as big or as small as they'd like. There is also ample opportunity to spot wildlife during your ride.
Take in the Views up Above
Some of Park City's newest mountain biking trails can be experienced from the top of Guardsman Pass. Offering panoramic views of the Wasatch range, the Bonanza Flats trail system offers trails through the forest and cooler temperatures than those trails down in town.
What to Wear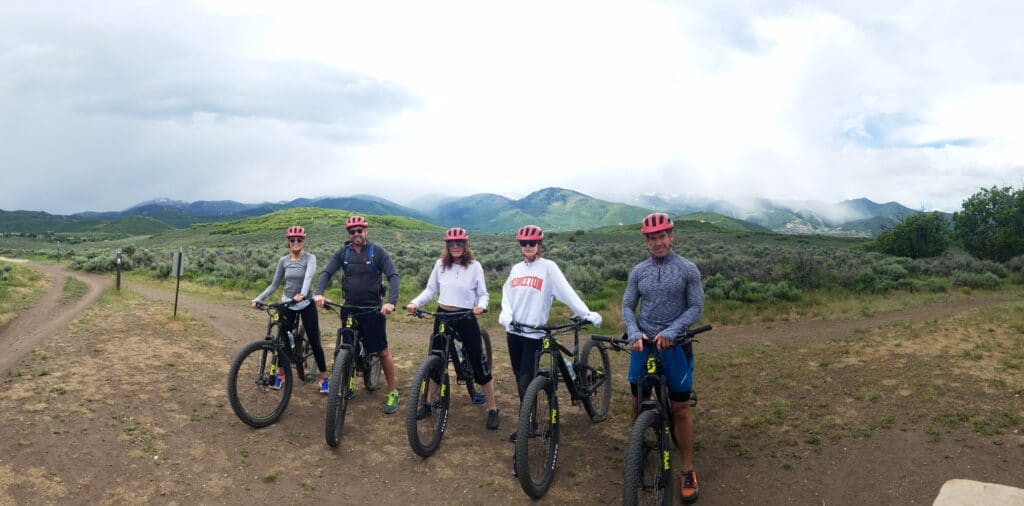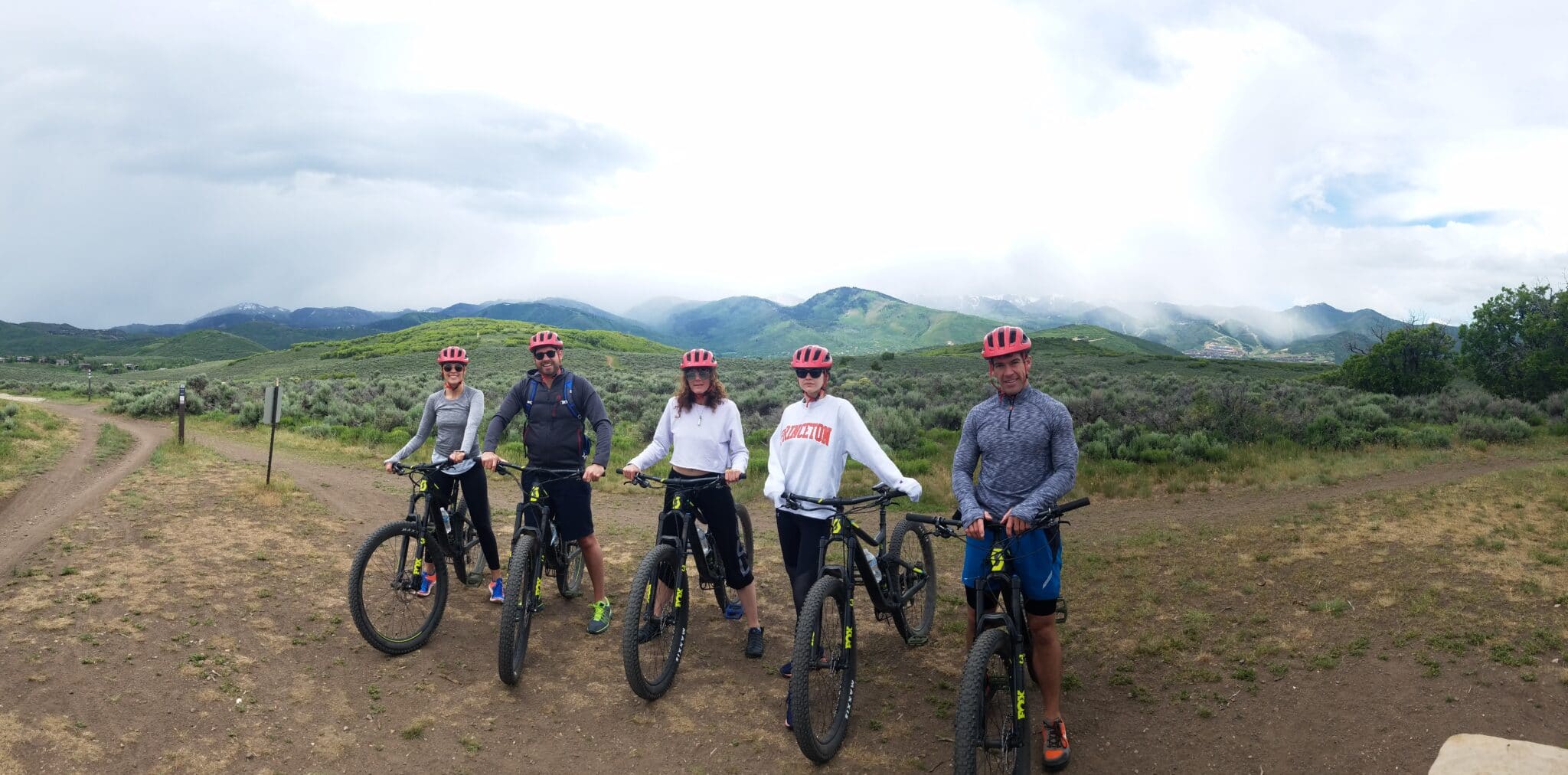 Clothing
As all the locals have learned the hard way, falling on a mountain bike hurts a bit more than falling on snow. As a result, clothes that cover more of your skin are always a good move. Breathable and light weight materials like synthetics or merino wool will help keep you cooler while also protecting you from getting some battle scars. If you're someone who values fashion and performance while out on the trail, there's a jort company just for you.
Footwear
While there are bike specific shoes, there is no need to go out and buy some just for an introductory ride. Any sort of shoe with a flat sole like vans or converse will get the job done! Being able to feel your connection through your sole will help you feel more confident leaning your weight over on the bike.
No matter where you choose to go or what you choose to wear, Park City has the perfect bike trail to suit your needs, and probably three more alternatives for when you want to switch things up.