Back in the day, Park City was a very seasonal town. Once the ski lifts stopped turning, most businesses and restaurants shut their doors for the spring, summer and fall. Eventually, businesses would reopen during the peak summer season but still close during shoulder seasons.
But these days, Park City is open for business year-round. The same rings true for activities in the Wasatch back. Groups and corporations who want to have team building or other out-of-office adventures have plenty of choices. And while you could fill a lifetime of calendars with pursuits in this area, we have narrowed it down to the best corporate activities in Park City for each month of the year.
Please note that while there is plenty to do regardless of the conditions outside, some activities are weather dependent. Whether it's rain or lack of snow, we are always here to work with your group to find a good alternative. Start your group event by filling out the form on this page or calling us at (435) 649-9619.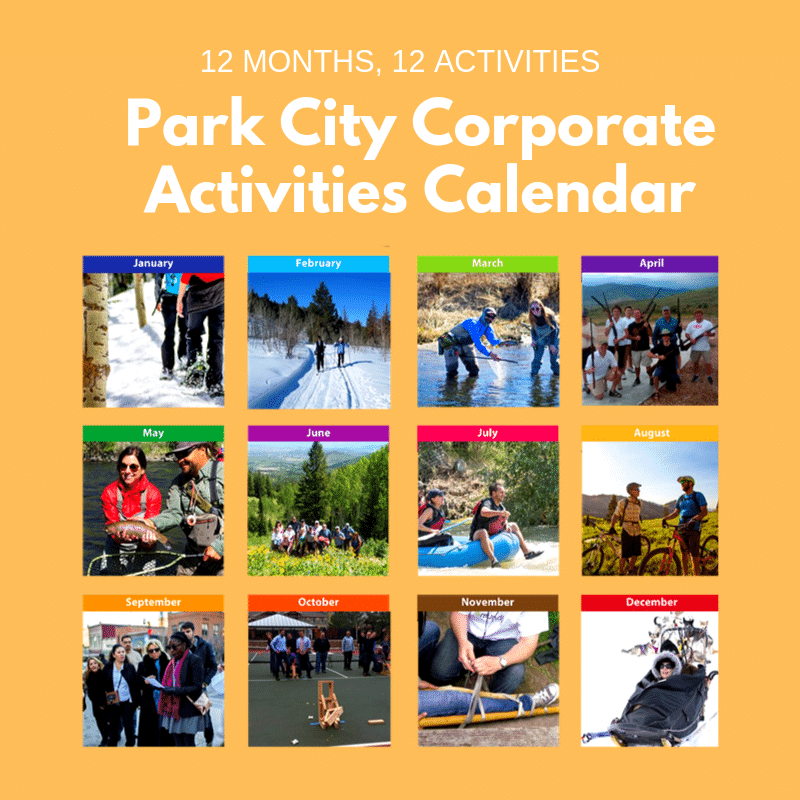 January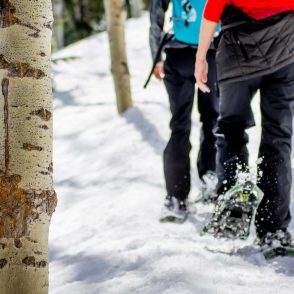 Snowshoeing
The benefits of snowshoeing range from fitness to fresh air. Best of all, there is not a steep learning curve when compared to an activity like skiing. That makes snowshoeing ideal for groups, since it's good for ages 4 to 94. At All Seasons, we offer a variety of snowshoe tours such as the Moonlight Dinner, Star Gazer or S'mores tours.
February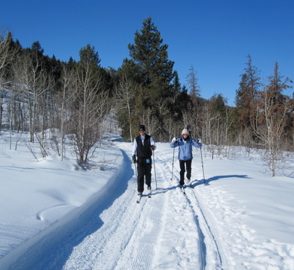 XC Skiing
Cross Country Skiing is another cardio feat that is great for an adventurous group who wants to burn some calories before dinner. Our guides provide all the necessary equipment as well as instruction so that the novice and veteran alike will have a ball shushing over the snow. XC Skiing is not so strenuous that a conversation can't be carried, so it's still a great corporate activity for groups coming to Park City in the winter months.
March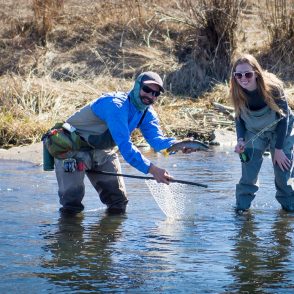 Winter Fly Fishing
When most people think of fly fishing, they don't think of snow and ice covered river banks. After all, who wants to deal with the cold water when all you want to do is sip hot cocoa by the fire? Well, let us be the first to tell you that winter fly fishing will be the best part of your trip to Park City! Wear your snow gear and we'll provide the waterproof waders. Be prepared for solitude and scenery with your group.
April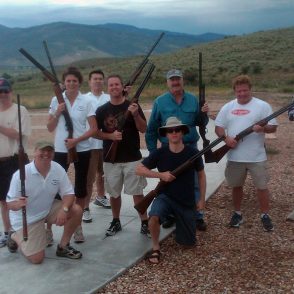 Trap Shooting
Looking for a great corporate outing that lets attendees really show off their marksmanship? Trap shooting excursions in Park City means a short ride to the rustic range in Kamas (transportation included). Each guest will receive 50 rounds of clay pigeons to show off their stuff. For corporate groups or office outings, this is a great way for people to earn bragging rights that will last a lifetime.
May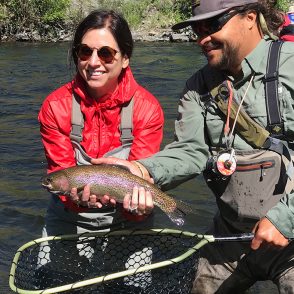 Fly Fishing
You can tell that fly fishing is in our blood here at All Seasons, since it made this list twice. With two world class rivers at our doorstep, can you blame us? We can't get enough. But fly fishing in the spring is a different beast than in the winter. Let our guides show your group the right spots, flies and techniques. We ensure even large groups get personalized attention, with a 3 to 1 guide ratio.
June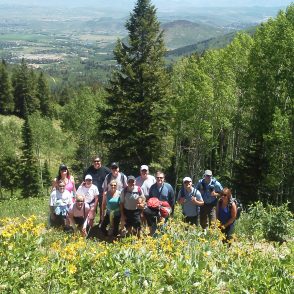 Hiking
June is when summer really gets going in Park City. Even in dry years, June is green as can be, and the flora, fauna and wildlife are abuzz. Everything just seems so alive. If you want to share this energy with your corporate group, consider a guided hiking trip from Park City. It's something that gets everybody's blood flowing which is great after a long meeting or before a calorie rich dinner.
July
Rafting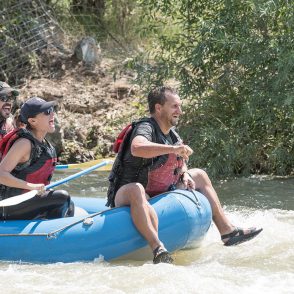 Ah, rafting. One of our favorite summer past times at All Seasons. Seriously, whitewater rafting on the Mighty Weber could no be more fun. With a max difficulty of Class II, it's got just enough excitement to have your co-workers talking around the water cooler for years to come. When the temps start to soar in mid-July, being near the water is the way to go. The best part is that All Seasons offers an exclusive additional rapid compared to the public put-in area.
August
Mountain Biking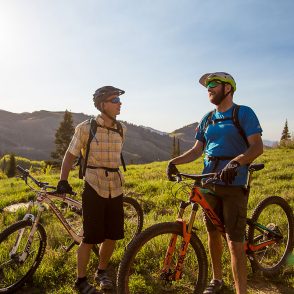 We just can't decide what our favorite Park City activity is, but mountain biking sure is up at the top of the list. We wrote a previous blog about why mountain biking in Park City is so special because we truly believe it. It also makes a great corporate or group outing option as long as the group can handle moderate exercise. Our guides will tailor your trip to your group's needs, so your experience will be gold… just like our trail rating.
September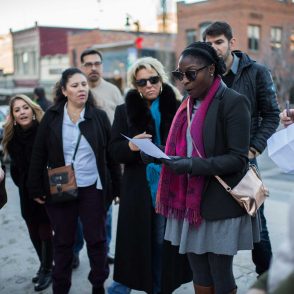 Adventure Races
GPS Adventure Racing is our most popular activity for groups, whether it's a company meeting or a bachelor party. Usually lasting 2-3 hours, this activity involves using a GPS to navigate to as many waypoints within the allotted time. Once found, each waypoint has a custom task to complete, judged by your guide. A great team building exercise that requires some walking and some vehicle time, adventure races are the perfect September excursion.
October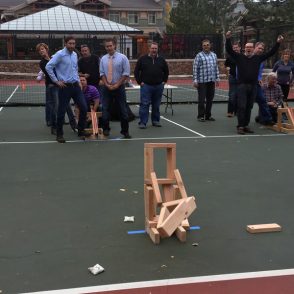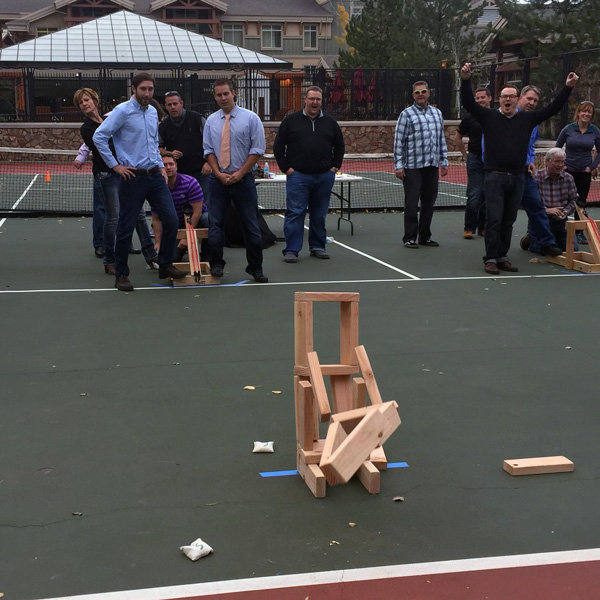 Catapult Building
If you're looking for a group bonding experience that gets guests thinking and working together in a fun setting, look no further than our "Siege the Day" catapult competition. Working within a time constraint, teams work together to build their own catapults. The great thing about this activity for October is that it can be completed indoors or out. And while October is peak fall season in Park City, the weather can be fickle, so we've chosen this for the ideal October group activity.
November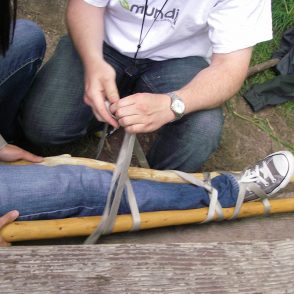 Team Building
For companies, November is a great time to work on a team building exercise. Before the heavy travel period of December and after the summer heat is over, there's nothing like a guide's help to get a team working together. The activities for team building vary and so do the outcomes. In light of this, we tailor these trips to your group's needs. Your trained guides will help plan and facilitate your trip, ensuring success.
December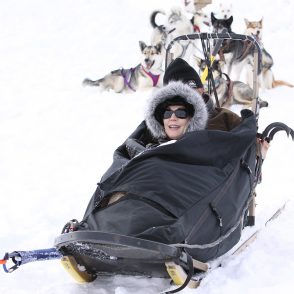 Dog Sledding
Last but not least, one of our heavily requested group outings is a dog sledding adventure. Our sled dogs are all rescues from local shelters from the nonprofit Arctic Rescue, which saves more than 100 dogs a year. This activity is perfect in December, weather permitting, as who doesn't want to picture riding in a "sleigh" just like Santa, only even more special (yes, we said it).
No matter what type of group you're traveling with – a corporate outing, an office team or a small meeting group – it's always good to shake things up and get the blood flowing. We believe getting outside is the best way to achieve this. We're here to guide you along the way, winter, spring, summer or fall.