There's no doubt about it. Park City is a world-class mountain biking hub. It's hard to believe it's been over 7 years since the International Mountain Biking Association (IMBA) gave Park City its first "gold-level Ride Center" status. And trail development hasn't slowed down. But what makes mountain biking in Park City so amazing? Here's a mix of facts and our own opinions that help to answer that very question.
Why is Park City Mountain Biking so Special?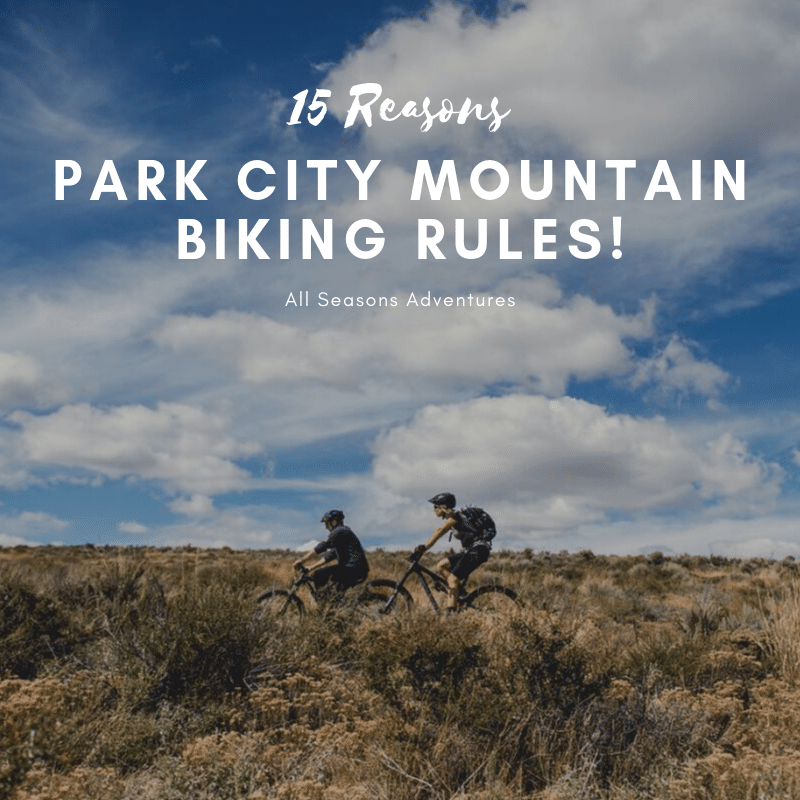 500+ miles of singletrack accessible from town.
Trails that cater to all types of riders.
Trailside bike park.
Millions of dollars dedicated to trails over more than a decade.
Outstanding trail support and management from the Mountain Trails Foundation.
The trails passion is spilling into neighboring towns with Basin Recreation, Wasatch Trails Alliance and South Summit Trails Foundation.
The epic Mid Mountain Trail, which goes up and down for 21+ miles around 8,000 feet from Deer Valley to Pinebrook.
Wildlife sightings ranging from Moose to mice.
"Puke Hill" and "The Spine", bucket-list features of the Wasatch Crest Trail.
Big gravity downhills featuring lift-served terrain at two world class ski resorts.
Round Valley: almost 700 acres of open space featuring over 30 miles of trails that tend to be drier earlier and later in the season.
Tsunami! expert downhill trail at Deer Valley.
Flying Dog, a trail shaped like, you guessed it, a flying dog!
Après-ride options abound, from concerts to brew pubs.
The best mountain biking guides and bikes for all abilities, featuring yours truly!