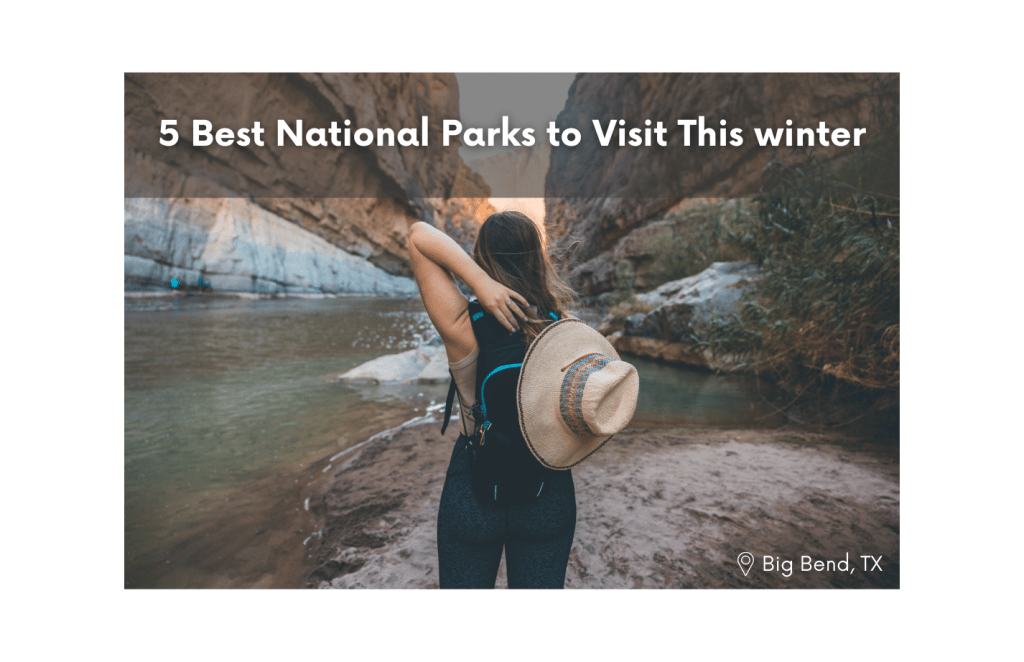 It can be easy to get lost in the sluggish sauce of winter, but for some parks, winter is actually the BEST time to get out and about. Dehydration, heat exhaustion, and two hour shuttle wait times can make even the best planned trip mildly awful. Beat the heat- and crowds- this winter at these five stunning national parks!
1. Big Bend, TX-
Big Bend National Park is located in western Texas on the Rio Grande, which serves as a natural border between the park and Mexico's Chihuahuan desert. The Park encapsulates the Chisos mountains, deep canyons, and vast desert. Some of the notable sights here are Langford hot springs, and the Santa Elena canyon. One of the best trails is Spring Trail to the Mule Ears rock formation, a 4 mile moderate hike. For more challenging excursions, check out the Lost Mine trail (5 miles), or South Rim to Emory Peak (10 miles). If slot canyons are your thing, Ernst Tinaja offers a non-technical and beautiful hike. Use caution when accessing, a four wheel drive vehicle in necessary!
2. Arches, UT-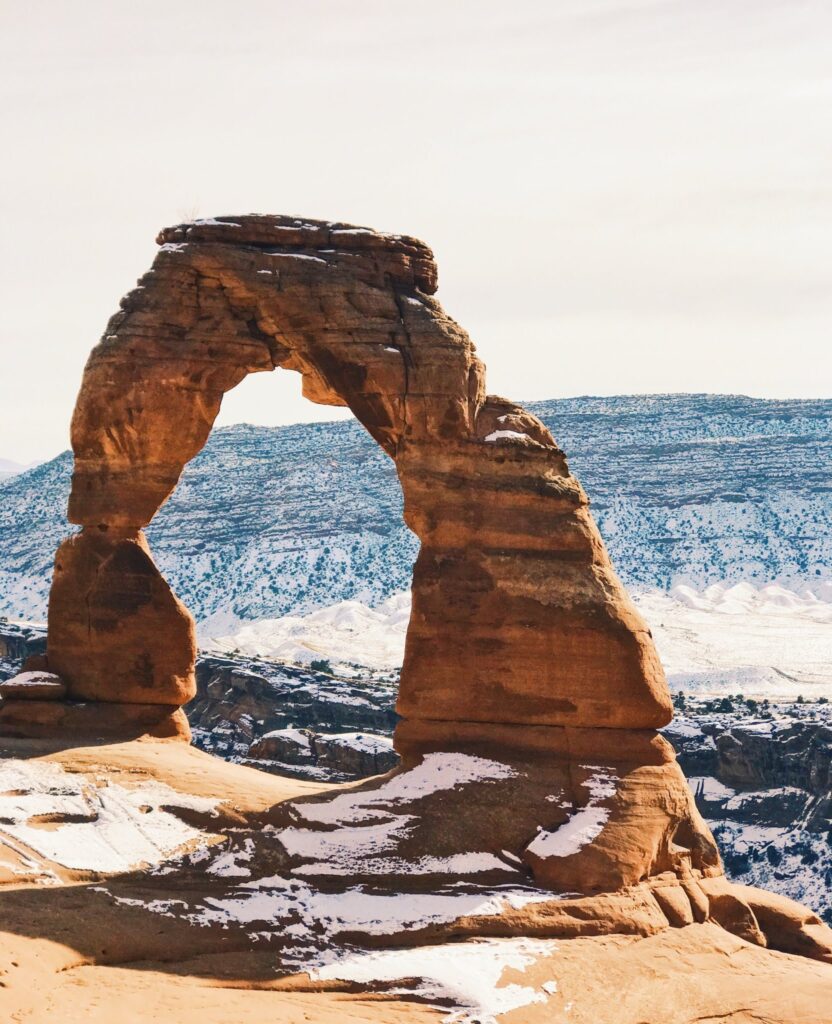 This popular park just minutes outside Moab, Utah, is a hotbed of activity nearly year round. However, January and February prove to be its slowest season, as temperatures can drop into the negatives in this high altitude desert. The national park is home to over 2,000 sandstone arches, including the world famous Delicate Arch. If you're lucky enough to go after fresh snowfall, the white snow creates striking contrast with the red rock and green juniper bushes. Other than delicate arch, popular sights include Landscape Arch, Devil's Garden, and Double Arch. For the more hardcore adventurers, Tower arch trail provides a short but strenuous jaunt through sandstone fins and dunes to a large arch.
3. Bryce Canyon, UT-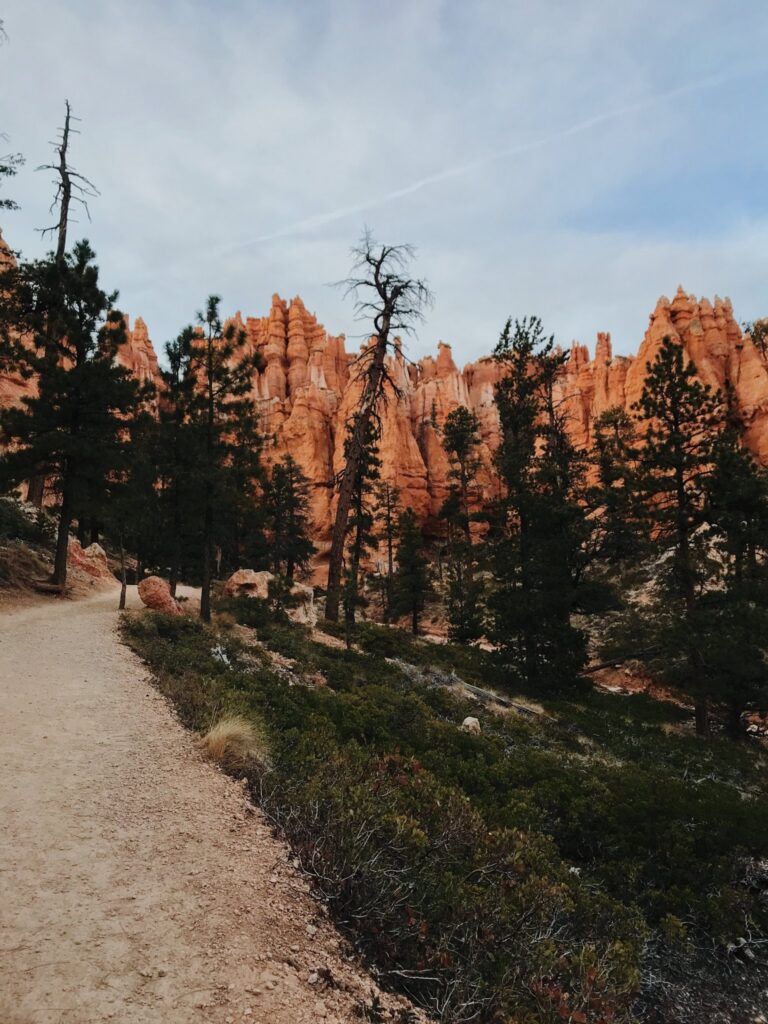 The most underrated of Utah's Big 5, Bryce makes a wonderful, short midwinter trip. The canyon is a forest of red rock hoodoos, arches, and other formations. Located in eastern Utah, this national park is neighbored by several other notable sights including Red Canyon scenic byway, and Cedar Breaks National Monument. Best trails for this park are the Navajo loop, Fairyland loop, and Peekaboo loop. For those not keen on more strenuous hikes, must see sights you can see from the road are the Natural Bridge, Paria Viewpoint, and Sunrise Viewpoint. There are also several leisurely trails that don't dip into the canyon, providing an accessible walk. Bryce is a great national park for those who like to tote along their furry friend for the adventure. Dogs are allowed on all paved trails within the park.
4. Zion, UT-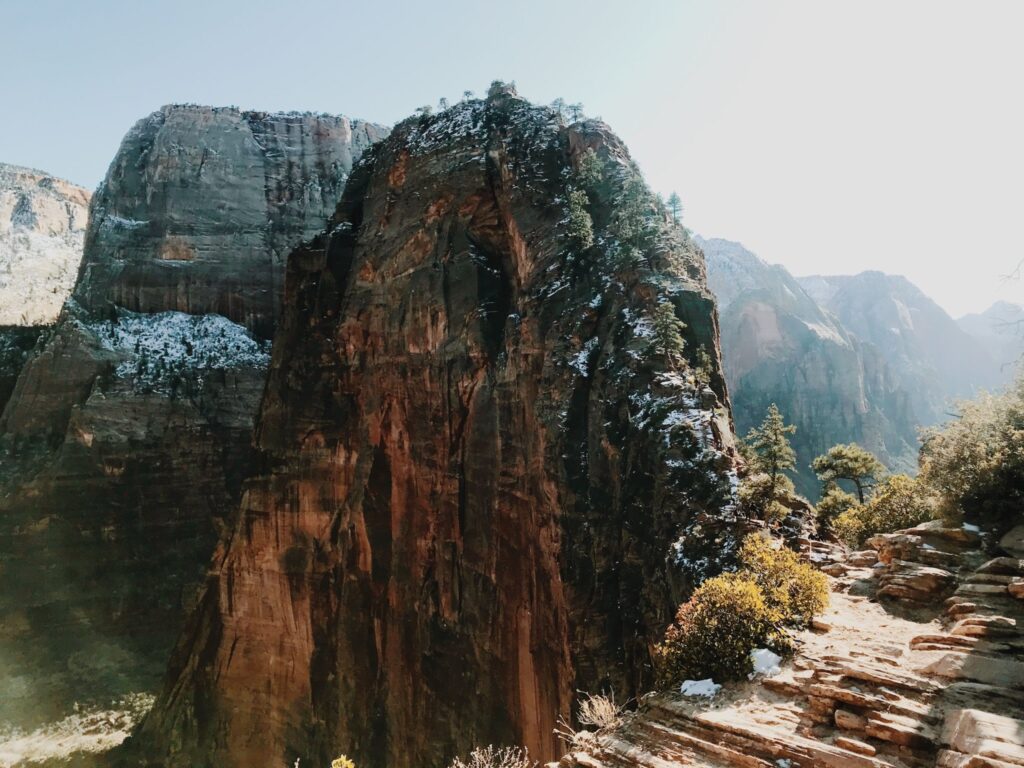 Zion is one of those attractions that simply never slows down. No matter what time of year, there will be a shuttle line. But of course, that's because the experience really is worth it. Luckily in the winter, that two-hour shuttle line shortens to about 30 minutes (depending on when you arrive) and the rest of the day is yours to play. The photo above is a view of Angels Landing from Scout's lookout point, by far the most popular trail in the park. Other essential destinations in Zion Canyon include the narrows, the subway, and emerald pools. However, despite popular opinion, Zion is much larger than just the main canyon. Other destinations within the park are the neighboring Kolob Canyons, a great choice for climbers and red rock enthusiasts. The canyons are located in the northwestern district of Zion, and have over 20 miles of their own trails.
5. Death Valley, CA-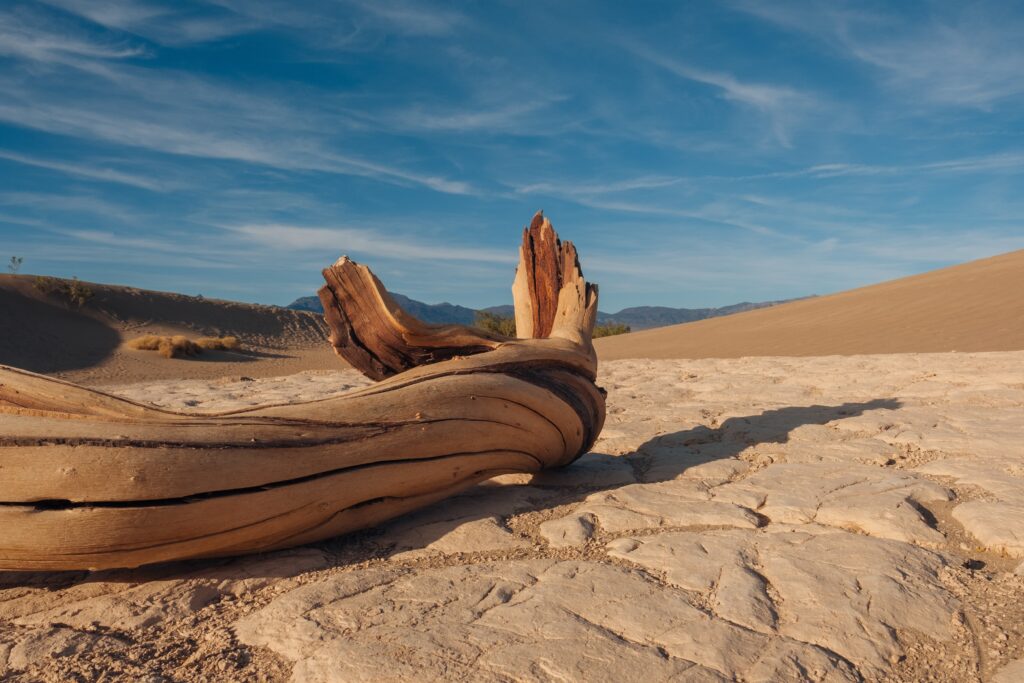 Many people imagine a flat, sandy desert with not a lot going on when they think of Death Valley. On the contrary, Death Valley is a barren wasteland- with mountains. In all actuality, there's really quite a bit to do and see in this hellscape of a natural playground. Darwin Falls, Natural Bridge, and Mosaic canyon are just a few of the many sights and hikes to check out during your visit. Many of the best known views here are accessible by air conditioned car. The rainbowed Artists Pallet, Dante's View, and Bad water Basin are all accessible to all ability levels, and provide low-effort, instagrammable vistas.
No matter where you choose to travel, make sure to soak in some chilled vitamin D this winter, as studies have shown that simply spending time outside can reduce seasonal depression by up to 70%. If desert oases aren't your cup of tea, give us at shout up here in Park City, and we'll be sure to get you on an adventure your family will treasure for years to come.