Wedding season in Park City is quickly approaching, and with postponed events due to the coronavirus pandemic, this summer is looking jam-packed with wedding parties. Whether you are looking for group activities for the entire guest list, your bachelor or bachelorette party, or for activities for individual guests to do while visiting, All Seasons Adventures offers a variety of guided outdoor adventures to get everyone outside in Park City's beautiful summer scenery. Group discounts are available.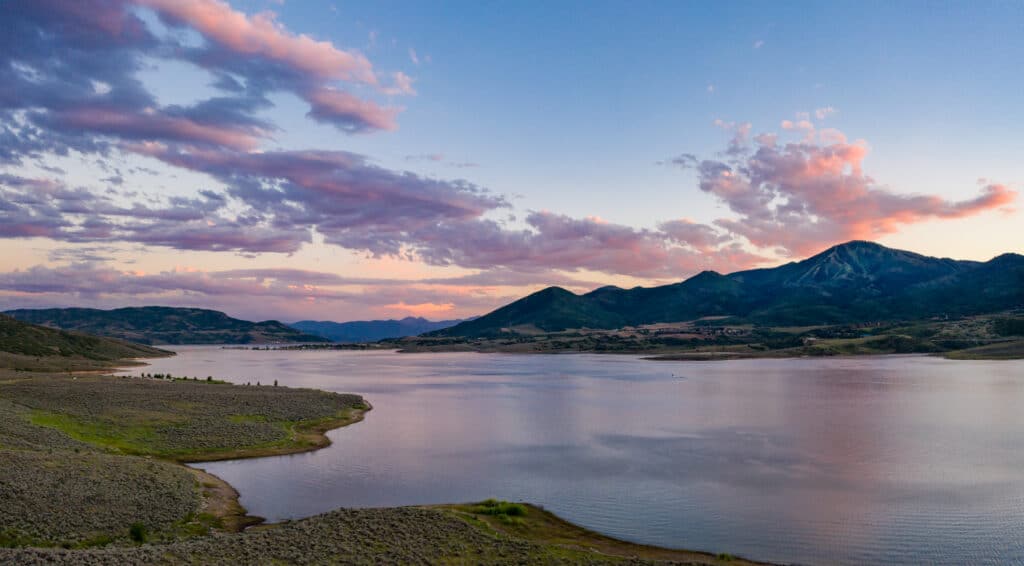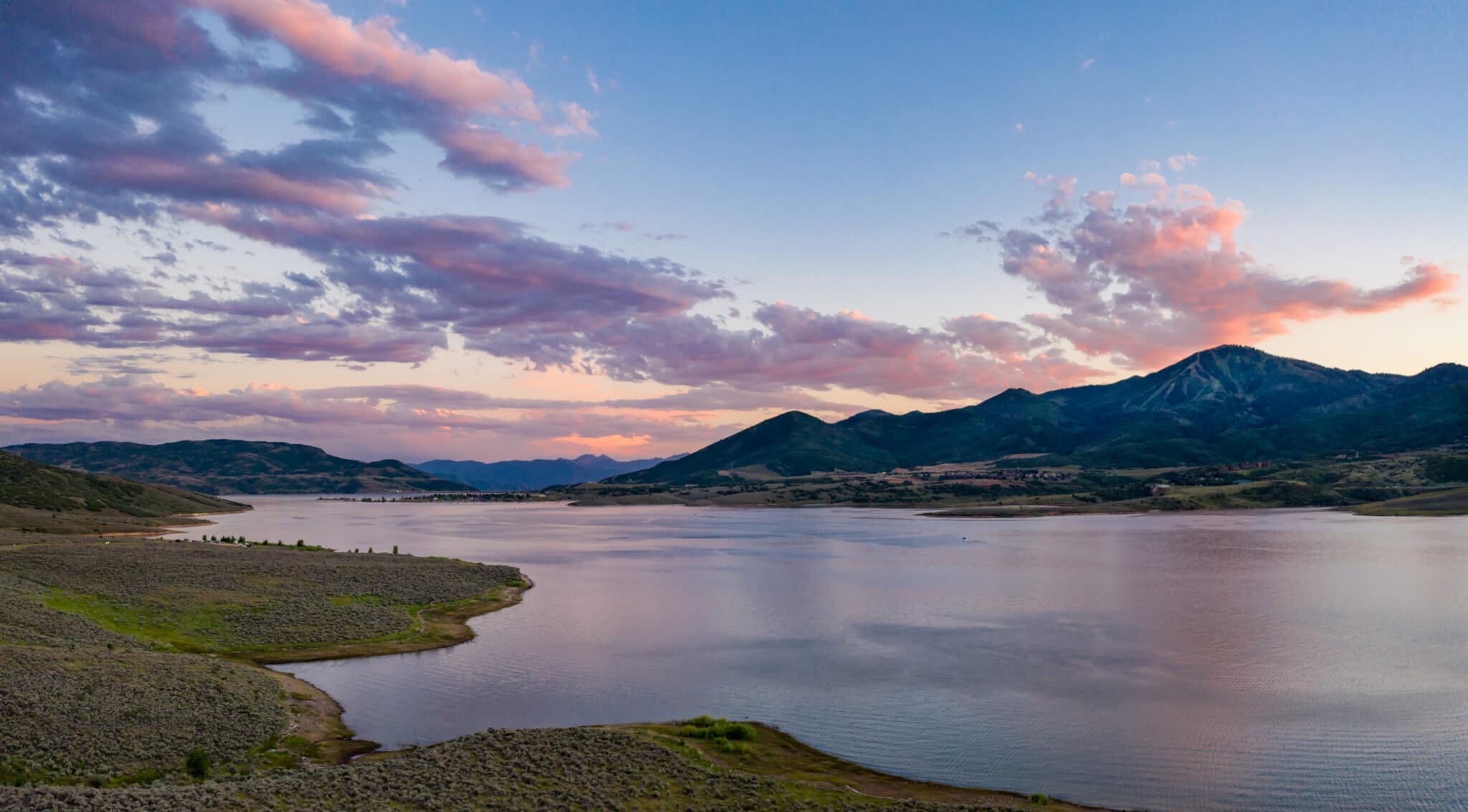 Package Deals:
Some of our favorite summer activities include white water rafting on the Weber River, mountain biking, hiking, and fly fishing! We offer 10% off each in-house activity when you book two or more on the same day. Lunch options available.
Float and Fish:
A half day of rafting and a half day of fly fishing! Both activities can be done from our private launch site along the Weber River for a fun day on the water.
Bike and Float:
Start the morning off with a little exercise on our top-of-the-line Scott mountain bikes and end the day with a scenic float down the Weber River.
Cast and Blast:
Trap shooting and fly fishing are the perfect combination! Have a little competition to see who can get the most fish in the net and hit the most clay pigeons. This activity is best for groups of 8 or more.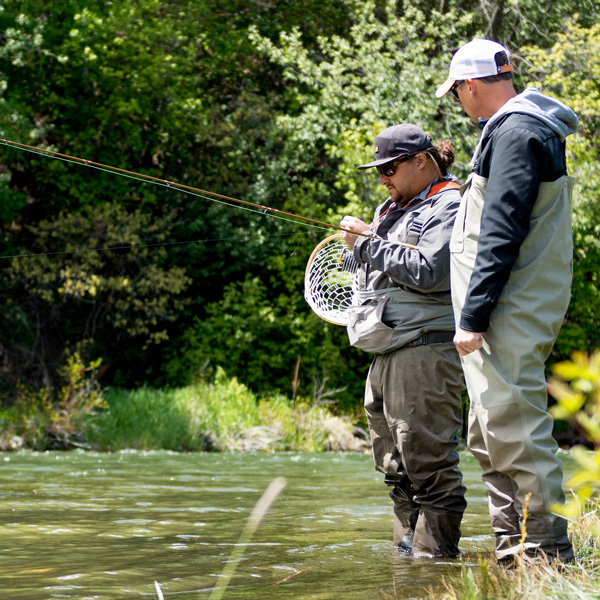 Ice Breaker Activities and Other Games:
All Seasons Adventures offers a variety of interesting games that serve as fantastic get-to-know-you activities to offer a unique wedding experience and some friendly competition.
GPS Adventure Race:
Race around Park City to complete as many challenges as possible and compete against other teams. Adventure Races are a great way to learn about Park City's interesting history.
Carnival Games:
Looking for a way to spice up your rehearsal dinner? Carnival Games can be set up virtually anywhere to add some fun competition to any gathering.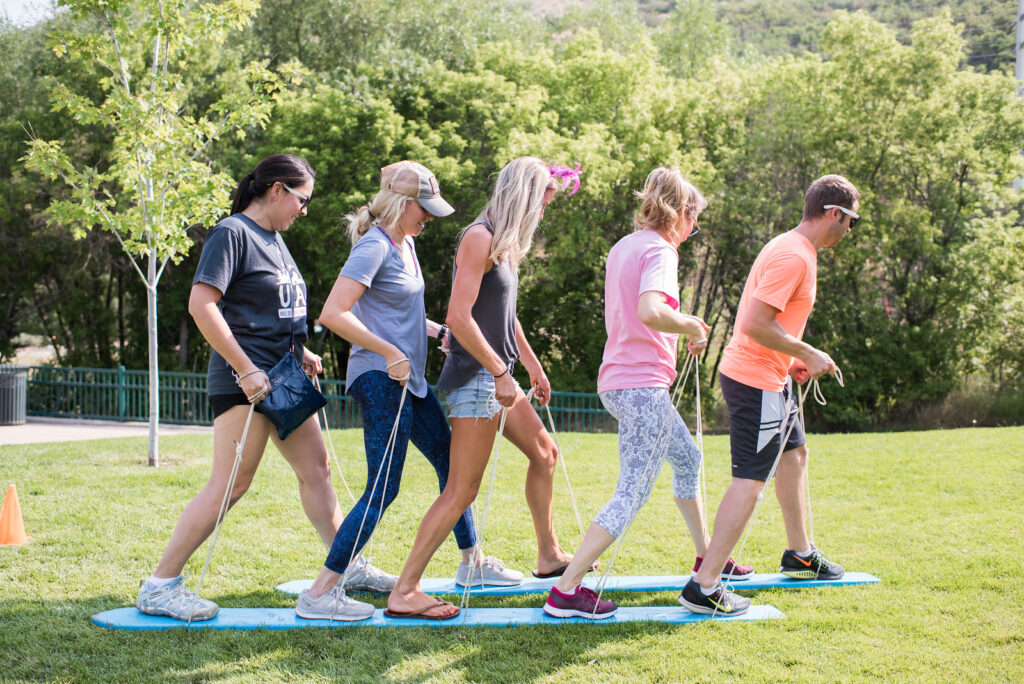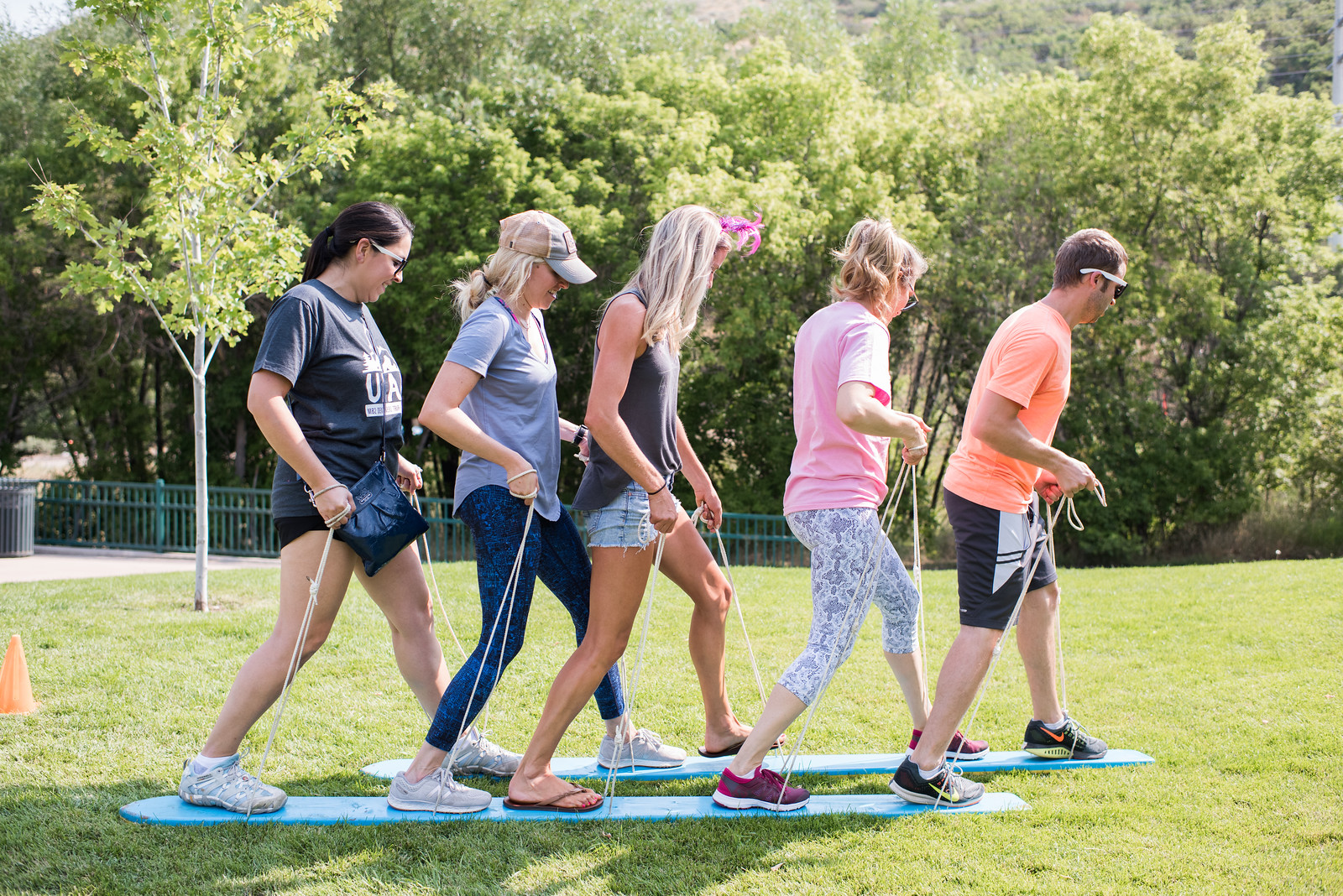 outdoor adventures:
Do you need something for your invitees to do during their stay? All Seasons Adventures offers an array of outdoor activities that individuals can sign up for by booking online or over the phone. It's easy to include the link to our booking page on your wedding website to make it easy on your guests. With advanced notice, all our activities can accommodate large groups for a perfect summer vacation.
White Water Rafting:
Head out to the Weber River for some Class II fun! Our rafting trips are family-friendly and offer fun, splashy rapids.
Mountain Biking:
Did you know that Park City has over 400 miles of bike trails? We offer guided mountain bike tours to either teach you the basics or show you the way through some of our single track trails.
Trap Shooting:
We offer private experiences at a rustic range in the Kamas Valley. Trap shooting is a fantastic opportunity adaptable for beginner shooters for experienced marksmen.
Guided Hiking:
Hike to a variety of alpine lakes, scenic waterfalls, or through beautiful aspen groves in and around the Park City area!
Fly Fishing:
Park City is home to two Blue Ribbon trout rivers, the Weber and the Provo. Learn to cast or improve your dry fly technique with our experienced fly fishing guides!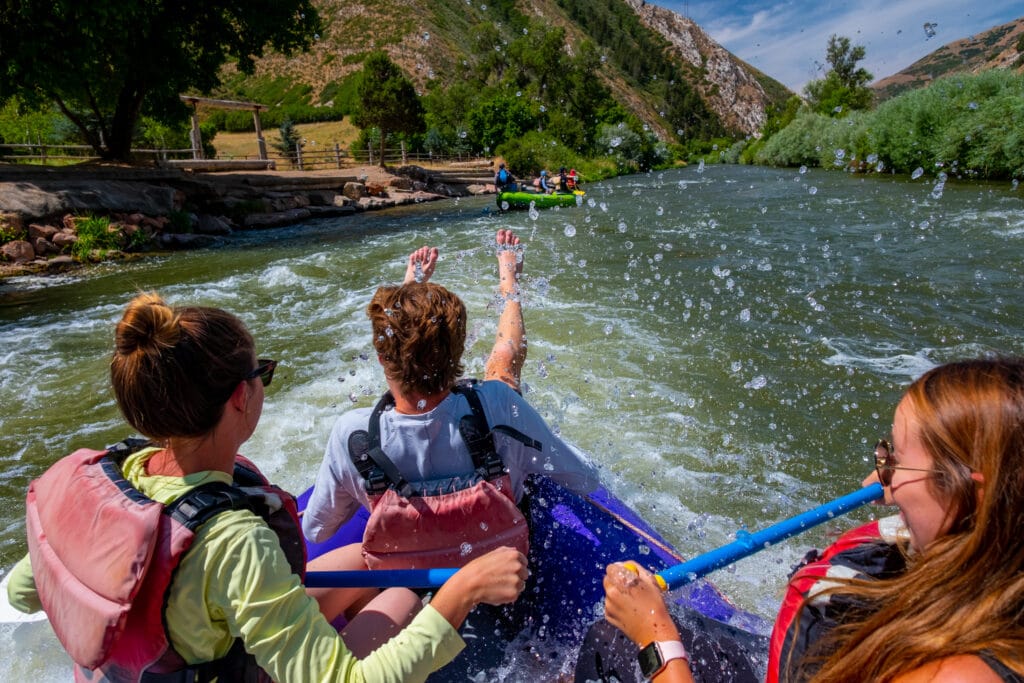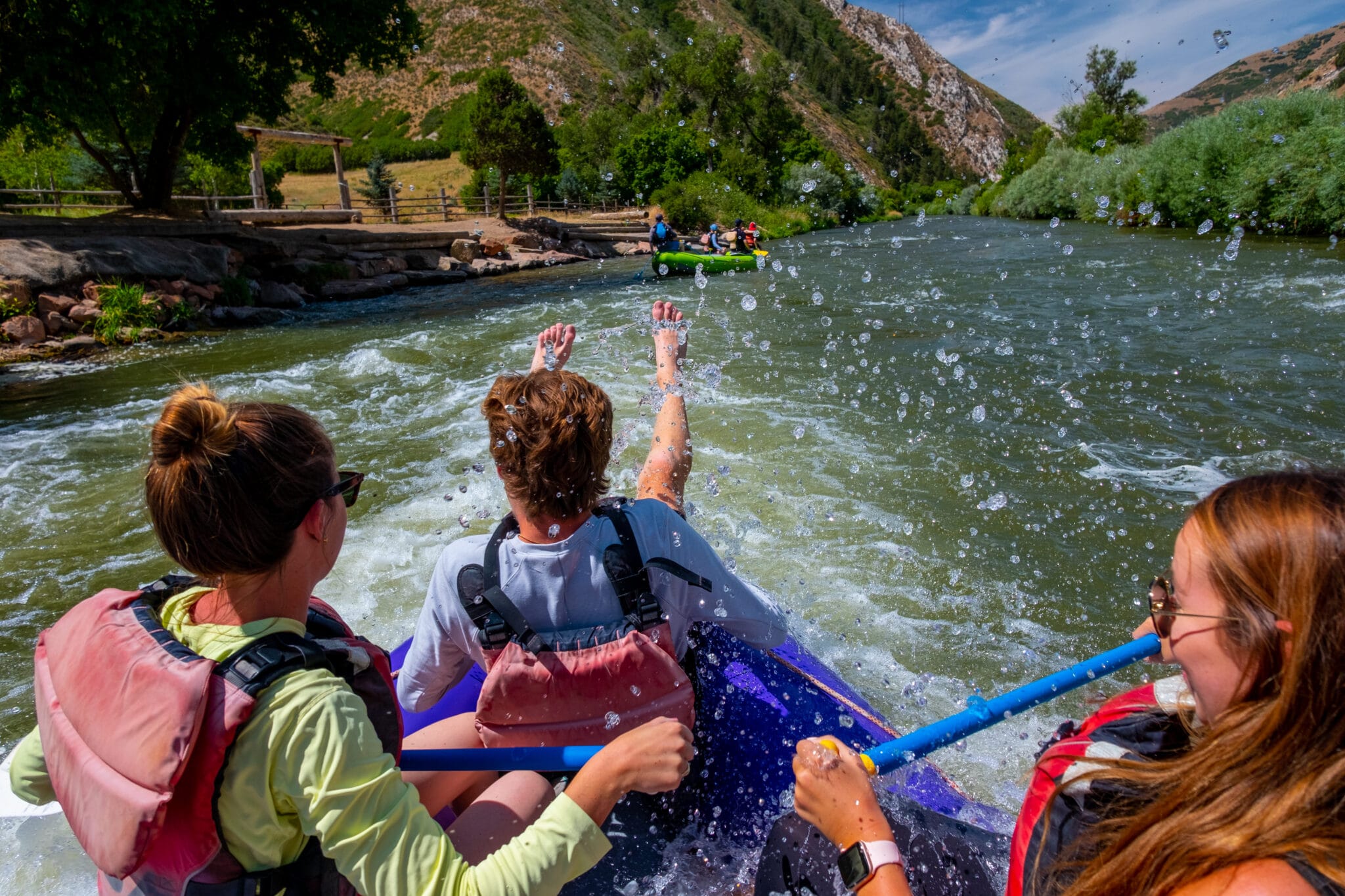 Looking for custom, outdoor wedding activities? All Seasons Adventures will gladly cater to your needs to create an exciting wedding event. Additional details on our group offerings can be found here.
For more information on our rates and activities, please visit our website or give our office a call at 435-649-9619.