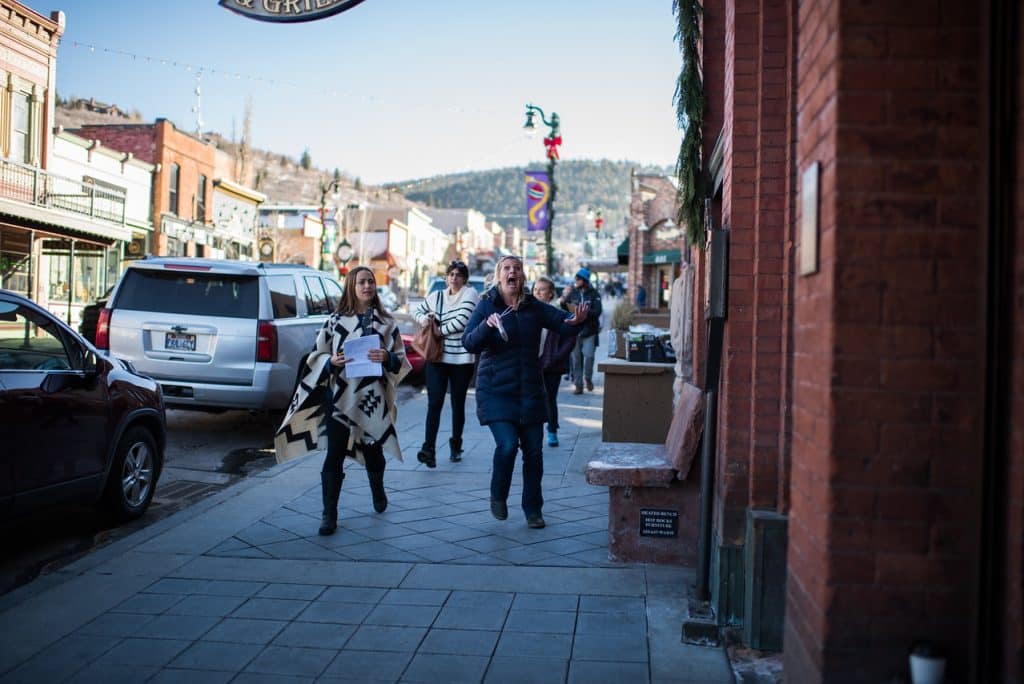 Geocaching is the fun outdoor experience that is on virtually no one's radar. It offers an opportunity to test your navigational prowess, challenge your mind, and enjoy the fresh mountain air. However, it can be hard to plan for a large group. Finding venues, catering, and activities that everyone will enjoy is near impossible. Whether you're a corporate group hosting a conference, or a family getting together somewhere new, All Seasons is the outdoor event coordinator you need.
Our GPS Adventure Race is the perfect blend of challenge, fun, and learning! Often booked by corporate event planners, this activity gets overlooked by families due to the high minimum head count. However, if you are planning an event such as a family reunion, or multi-family vacation, this adventure is a family-friendly experience that kids and adults will enjoy all the same.
During the adventure, our guides will supervise each team's chaotic scramble around town, as team members decode word puzzles and clues, learn trivia, and complete physical challenges. Each team will receive a GPS device, and be given brief instruction on how to navigate. The team will then work together to find each waypoint, directing the All Seasons guide who is driving. Team members will not know how close together each waypoint is, but each activity will have a set amount of points to be earned, and at the end of the excursion, the team with the most points wins.
This is activity is a great way to build healthy team dynamics, and learn about Park City. In addition to being an easy plan, this activity is also easily customizable. Just let our office know if there is anything specific you want to modify or add. We take pride in creating and facilitating unforgettable memories for you and yours, so call today to book your group activity!