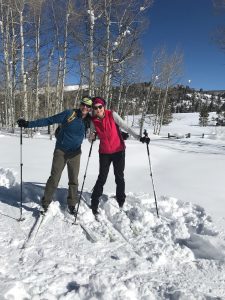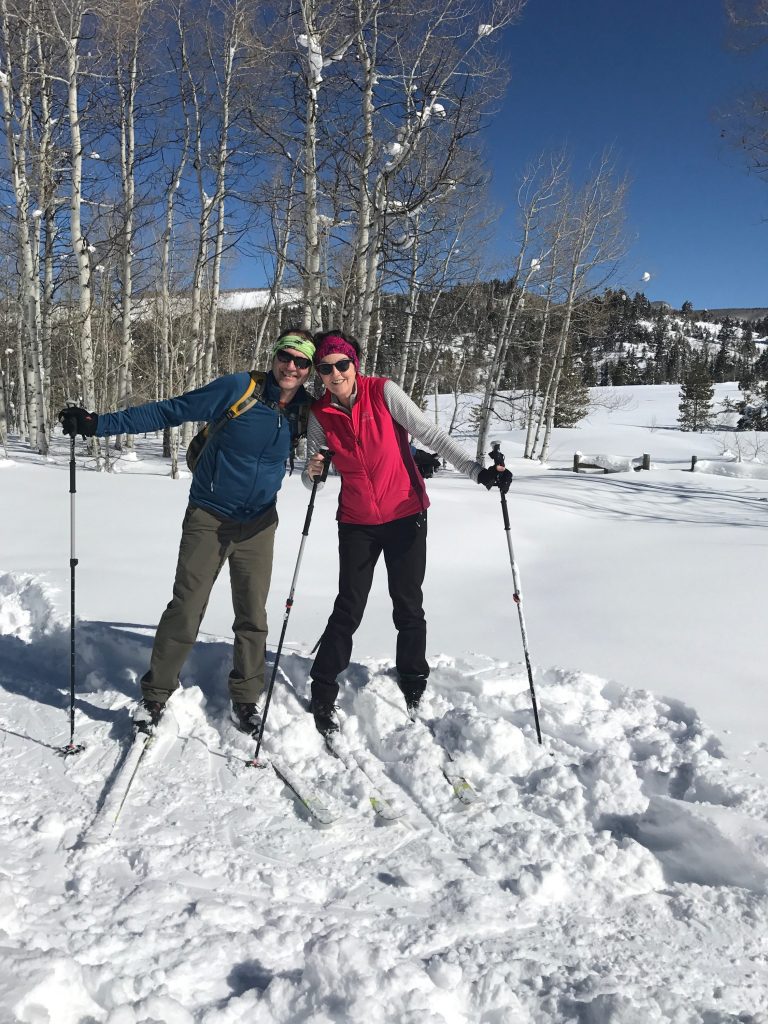 Throughout the years many types of skiing have come along, but the first type was cross country skiing. Cross Country skiing goes as far back as 4,500 years ago, depicted in rock art of hunters and travelers on primitive skis! The skis depicted in these rock art show skis not made for speed but to float on top of the snow. Skiing as we know it didn't show up until the 1800's in Telemark, Norway.
One of the biggest differences between downhill skiing and cross country skiing are the width of the ski and the free heel. Made for flatter terrain cross country skis also have the capability to climb up hills as well as go down them. Downhill skis are, of course, made to go downhill and you use the lift to get up the hill. The first thing you'll notice with cross country skiing is the apparel.
As you kick and glide, kick and glide you'll start to feel your body temperature rise. An enjoyable time on the trail is simple; layers are the name of the game.
Start with a wardrobe that consists of a synthetic fabric or merino wool base layer. It is important to wick away perspiration. Unlike cotton, these fabrics will continue to provide insulation even if you are damp from perspiration.
Your next layer should be a vest or fleece to insulate your body; again a synthetic material is best. On cold days, less than 32* F, a fleece and a vest may be necessary.
Finally is your outer layer. On those frigid or windy days a hard shell is perfect. On warmer winter days many will prefer a soft shell as a soft shell is more breathable.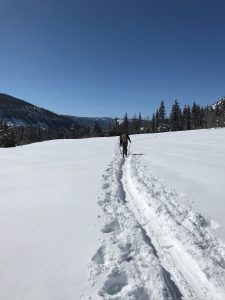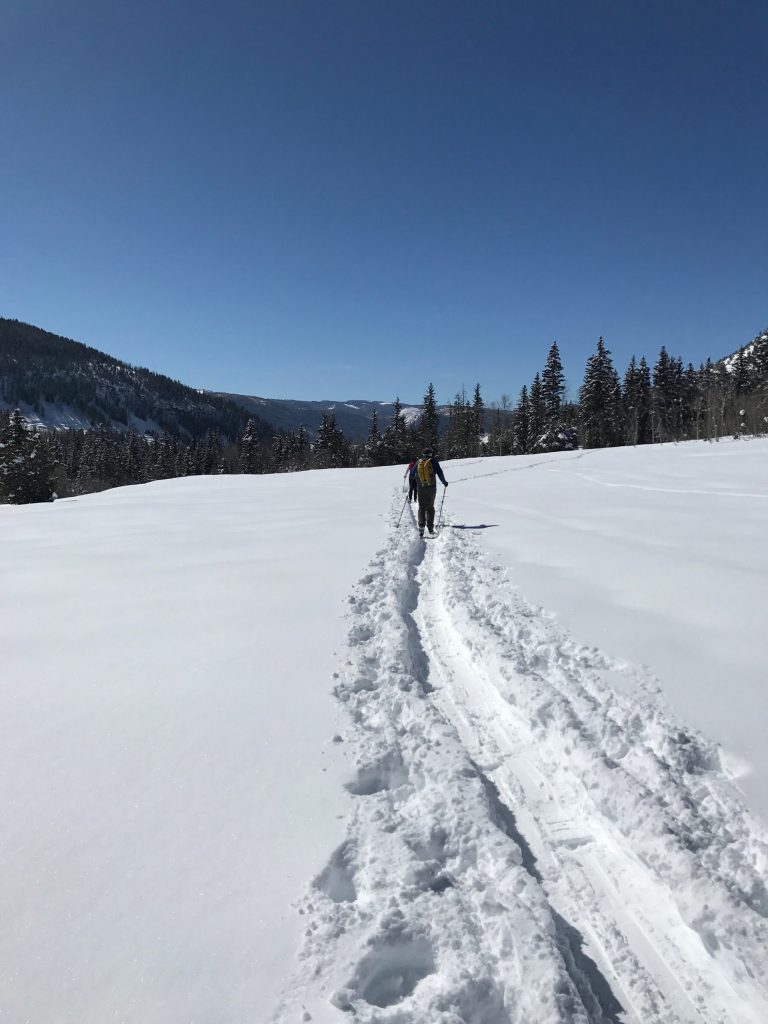 Poles are essential to cross country skiing. More experienced cross country skiers will prefer a light liner glove. Novices should choose a water proof pair of gloves. These will manage your temperature and also keep your hands from getting cold and snowy.
Be sure to wear sunglasses instead of ski goggles that tend to fog and always apply sunscreen. Even if there is cloud cover the damaging ultraviolet rays of the sun can cause sunburn. The snow actually intensifies the reflectivity.
Here at All Seasons Adventures we like to keep it traditional and stick to classic style cross country skiing. Our skis are a little wider and have metal edges which makes the ski more stable. Our guided tours travel out to the Uinta Mountains to get more of a "back country" feel. Or we will take you right into our Park City "backyard" where you'll have a great time minutes from downtown. Cross country skiing is great for beginners interested in learning a new sport or those who are looking for an aerobic workout!