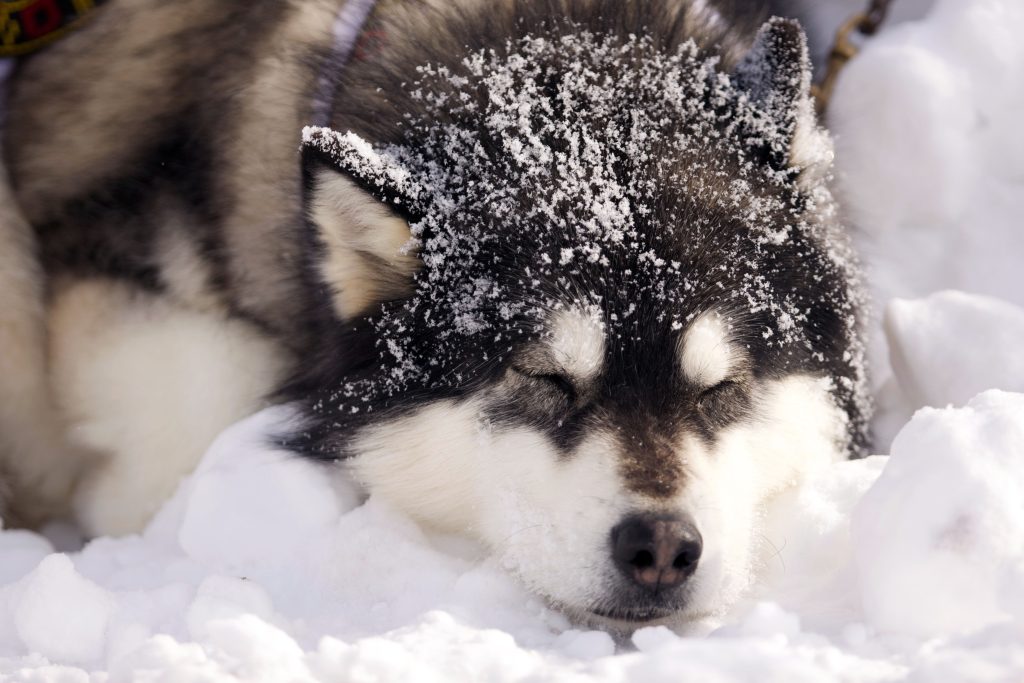 Dog sledding is by far one of All Seasons most popular activities. Getting to hang with fluffy dogs, the rushing of a cold breeze as you speed along the track, tucked snugly into your sled; who could resist? That being said, with as well-known as this activity is, it can be hard to secure a spot. That's why we created this updated guide with everything you need to know when trying to book this chilly adventure.
Dogs Come First- It's pretty well known that we're dog lovers at ASA, which is why we chose to work with the Arctic Breed Rescue to offer this activity. Dog sledding provides a unique opportunity for these dogs to perform their historic job, however, they still require the rest and recovery just like us. For that reason, we have limited days to book.
Availability- This year, we have limited booking to weekends only to accommodate for the needs of both the dogs, and their mushers. Booking dates begin December 17, and extend out to March 17, or whenever the snow melts out. We offer four slots per day at 10am, 11am, 12pm, and 1pm, but depending on group size, there may be as few as two available. For those who are unable to secure a booking, we have a waitlist for each day that your party may be added to. The waitlist can be found Here
How Exactly Does Our Scheduling Work?- As mentioned above, we offer four time slots per day. There are two sleds available to book per time slot. If both sleds run at the same time for a full hour, we are required to skip the next slot to give the dogs time to rest. We also offer two types of rides: A Full, and a Split. A Full ride is an hour long ride for two people, on one sled. A Split ride is a 25 minute ride accommodating 4 people, for one sled. So say, four adults want to ride at 11AM, but they all want an hour long ride. They would book both sleds for a full ride, and we would have to skip the 12 PM time slot. Complicated, we know! But worth it to provide a better experience for the dogs, and therefore our clients.
Location- While most of our activities are hosted in the heart of Park City, dog sledding is one of the few that requires a bit of a commute. Due to the need for ample running space, it is located 45 minutes outside Park City, along highway 84. Just past Daniel's Summit Lodge, a public bathroom can be seen in the parking lot from the road. This road is not a plowing priority, and oftentimes after snowfall, four wheel drive is required to access the location. We do not provide transportation to this activity, and ride share services like Uber and Lyft will not be accessible.
What You Need- There's no equipment required on your end for dog sledding, however, temperatures can drop well below freezing on the trails, especially with the added wind! Be sure to dress warm- very warm. We recommend the same gear you would use for skiing. Also handy is a pair of ski goggles or sunglasses; this is to protect your eyes from both wind, and kicked up snow.
How Many People Should You Bring?- Each sled can accommodate two adults, or an adult with two small children. The weight limit for each sled is 350 lbs., and is strictly enforced. As mentioned above, we can run two sleds at once. However, if both go at the same time, the next time slot will be skipped, meaning there will be an hour long wait until the sleds can take you out again. This being said, one sled is enough for four people, and two will service up to eight. Any group larger than eight will need more than one time slot, and be required to wait. Remember: sitting in the sleds is very up close and personal- best for family and close friends. We do not recommend this activity for corporate groups.
More About the Arctic Breed Rescue: Founded by Racer and Maren Gibson, the Arctic rescue works with shelters and other animal agencies to rescue primarily Siberian and Alaskan huskies, as well as Alaskan malamutes. They save well over 100 dogs a year, placing the adoptable animals in qualified homes, and caring for the rest themselves. They operate with a small network of volunteers, and have no centralized location, instead placing every dog into an adequate foster home to meet their specific needs. To learn more check out their website Here. If you had a wonderful time, a great way to show your appreciation is a donation to the foundation, more info on donating (or volunteering!) found Here.