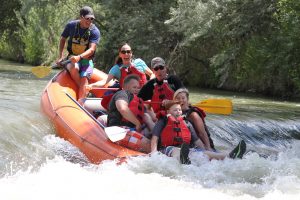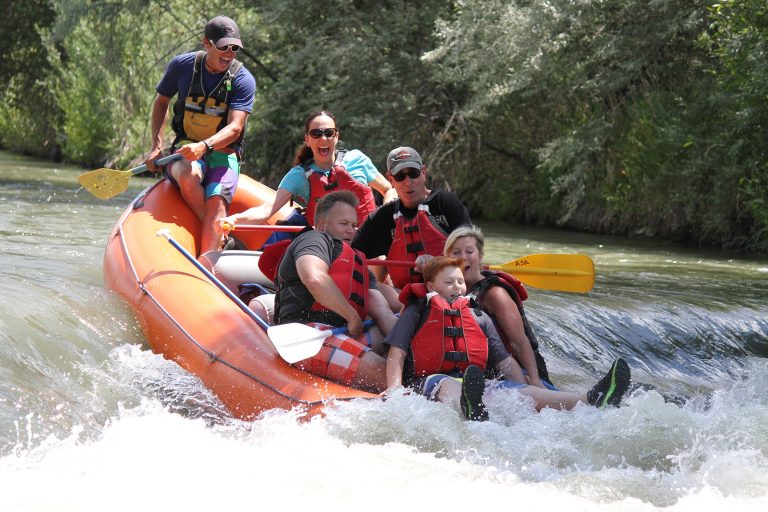 The team at All Seasons Adventures is well versed in how to make a memorable life in the mountains. We are a small locally owned and operated business, founded back in 2001 before Park City was put on the map with the 2002 Winter Olympics. Families, corporate groups and fun loving individuals from across the country and around the globe have chosen us for their guided adventures. Last year 2017, saw one of the busiest years yet and all that we do is possible because of our dedicated professional guides.
The summer months keep us busy whitewater rafting. This is the most sought after warm weather activity we offer. Rafting trips take place on the beautiful Weber River about 40 minutes from Park City. Our guests have an opportunity to experience the best class II whitewater in the area! Splashy, family friendly whitewater; this is the perfect way to spend a ½ day with the whole family.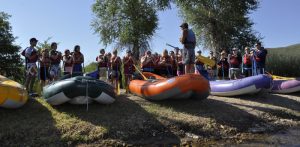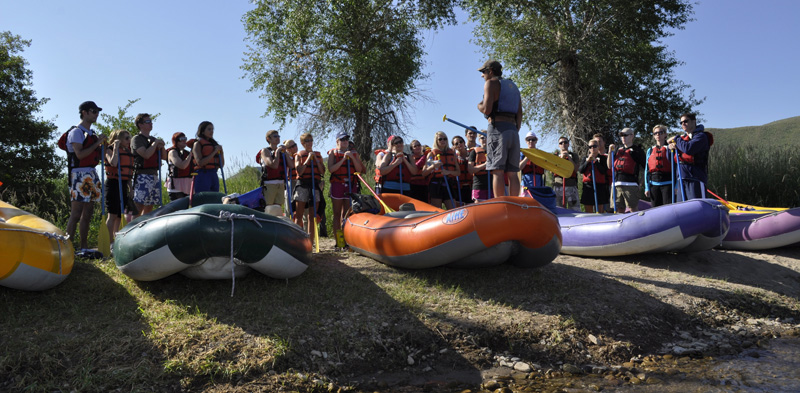 River Captain and senior guide Nate Rothe has spent 5 years with All Seasons Adventures showing families a fun filled day outside. One of his fondest memories from 2017 was taking out three generations rafting one sunny July morning. "We had 4 year old Patrick, his older sister, Mom and Dad and Mom's parents now in their 70s. The older folks had spent winters skiing Park City with their children who now have kids of their own. The whole family hooted and hollered as we splashed through the rapids and everyone lent a hand paddling."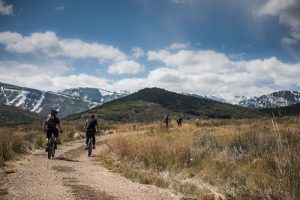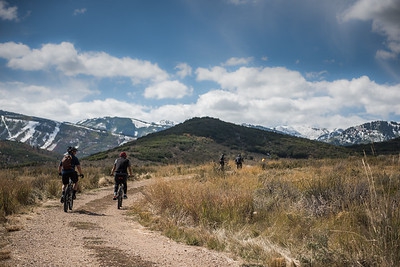 Mountain biking keeps us busy from Spring to Fall, really whenever the trails are dry enough to ride. Park City has 450 miles of single track to keep the novice to accomplished rider coming back for more! Cal Perfall, one of our second year guides, who has been visiting Park City since he was a youngster, reflects on his favorite mountain bike ride of 2017. "It was mid-September and it was downright cold. A freak snowstorm had blown through the area a couple days before the ride. We were all a little nervous about the cold temperatures. Once we hit the trail the sun came out, we started to climb and WOW the day couldn't have been more perfect. Conditions were spot on. Tacky trails, comfortably, cool temperatures and the sun shining… that was a ride to remember!"
Families have been coming to ski the champagne powder of Park City Utah for generations. Today many skiers and non-skiers are looking for another activity. For those taking a rest day off the slopes or those who just don't like to ski choose to see the area snowshoeing. Constructed out of lightweight materials snowshoes have taken leaps and bounds from the bulky tennis rackets of the past. Today's snowshoes are a pain free way to explore the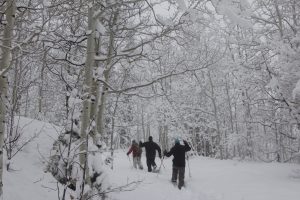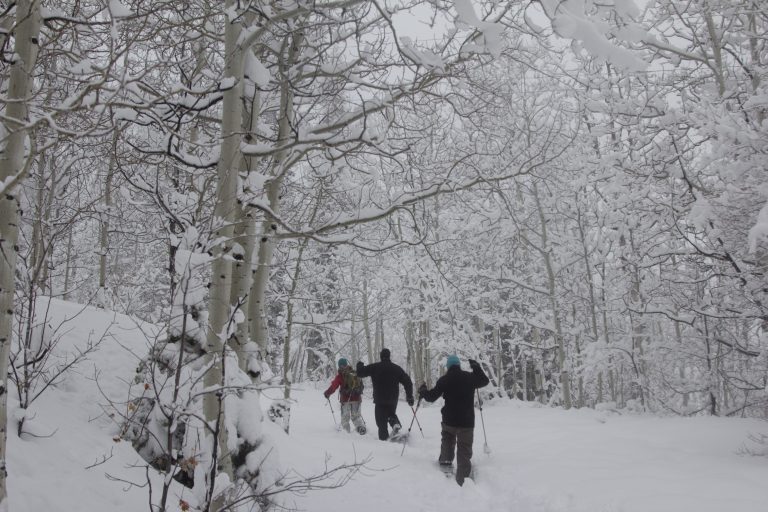 mountains. It's not uncommon that we book multiple trips for the same family during their visit. Many come back year after year. When Senior guide Craig Bullara isn't fly fishing, he also loves to take out return clientele snowshoeing. Craig is commonly requested by name and has taken out one guest the past 5 years. "Ms. Spellman is just a blast! We usually start the week off with a leisurely paced tour as home is at sea level back in New York. By the end of the week and we are cruising up the trails, I even break a sweat. I'm always happy when we spot a moose as that makes the trip extra special."
Our guides are the face of All Seasons Adventures. A charismatic, talented group of like-minded people. Our guides are willing to share their experiences with you while your family creates life long memories. Next time you're in Park City give us a call, let us treat you like a local and show you why many of us came for the winter, stayed for the summer and now call Park City home!