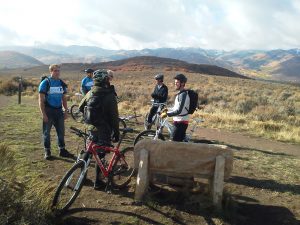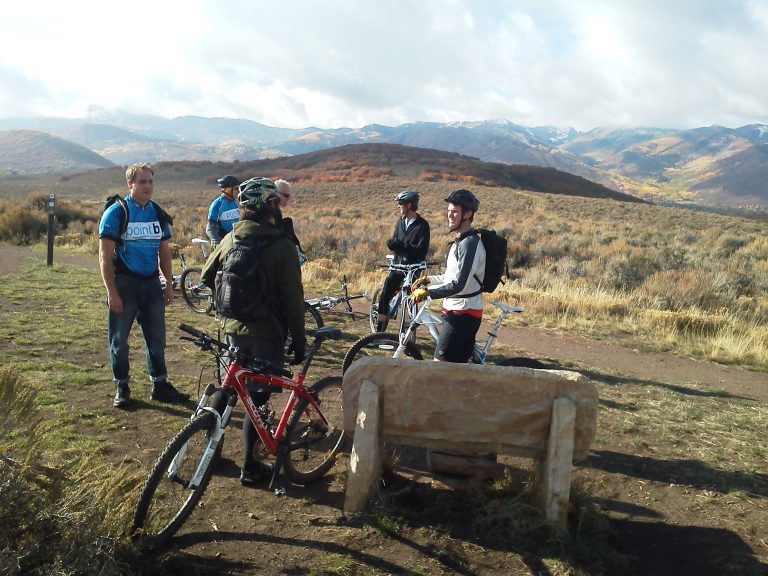 Today is April 12th and I went mountain biking in Park City 2 weeks ago.  Not only that but then skied powder a few days later, I must have slipped away to heaven for a week!  Let me elaborate, when I say mountain biking, I wasn't riding my bike on the streets but actually single track on the front side of Glen Wild.  It was perfect, great temp, dry trail, and just enough to get saddle soar for the 1st time this season.  Having been looking forward to that 1st ride for months, it was just what the doctor ordered.  As soon as I started spinning those tires, the stress was gone and the smile was wide, no better medicine after a day of work!
Mountain Biking in Park City is a whole new monster, growing by leaps and bounds since I moved to town 8 years ago.  With over 450 miles of trail, and constant additions how can you possibly get it all in?  As soon as I ride one new trail, a friend asks if i have ridden another, what?  Guess that means I will have to put off those chores for another day….at least.  It makes all the sense in the world that Park City was awarded the gold medal by the IMBA (International Mountain Biking Association), the options are endless.  From beginner to pro, you can find it here and without driving more than a few miles.  Round Valley and beyond for those first timers and sinister down hill at any one of the three ski resorts for you experts, convenience and quality is of no shortage.  You want single track with sunshine, red rock, sand and cactus not a problem.  You want shade, evergreens and dark rich, soft soil well then you will have to cross the road, how is that for convenience?  Quality is seen every where, from the well manicured trails (layed stone in places, seriously) to mountain trails' map and interactive website, planning and riding is made easy.  With Park City, basin recreation and mountain trails all working together seamlessly it is no wonder Park City is THE place to ride this summer and for the foreseeable future!   Just walk out of El Chubasco on a sunny afternoon, with all the bike racks and bikes before you, you quickly understand this town has a serious addiction!
Coming to town for a visit?  Don't hesitate to call us at All Seasons Adventures, we are happy to share our guided options along with the local advice.  A first timer, we will take you to the perfect place to test your skills, with guides expertly making decisions to fit your needs.  looking for something a little more advanced?  Our guides are happy to run shuttles and will make sure you don't miss the best trails in town!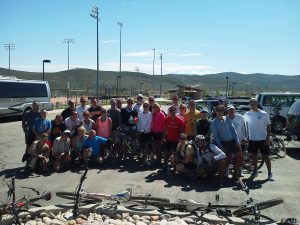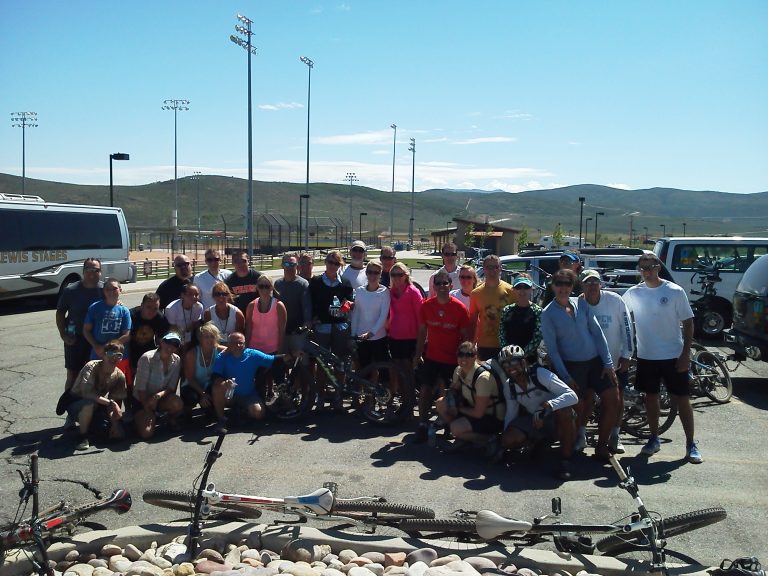 Give us a call, easy is what we do, with bikes, helmets, water, cliff bars, guide and transportation all included, you have officially started your vacation.  Bringing your own bike shoes, let us know and we will have the appropriate pedals waiting on your bike. Let us worry about that flat tire, first aid kit or jammed chain, our guides will be prepared.  Want to do it  yourself, look no further then mountaintrails.org.   This website is a great resource, with trail descriptions and an interactive map to plan your ride.  Grab a mountain trails map at any sports store or most hotels and donate to the cause, this nonprofit is worth every penny!  Mountain Biking in Park City is a must either with All Seasons Adventure or on your own, be sure to indulge!
This Town has a fever and the only cure is more Mountain Biking!