We've got a new game that just might be Park City's most unique form of corporate entertainment! Our new Carnival Game activity is the perfect icebreaker at the beginning of your trip, a great way to have some fun between meetings, or even a unique way to spice up a corporate cocktail hour. The Carnival Game is our newest way to make your conference event planning as simple and fun as possible.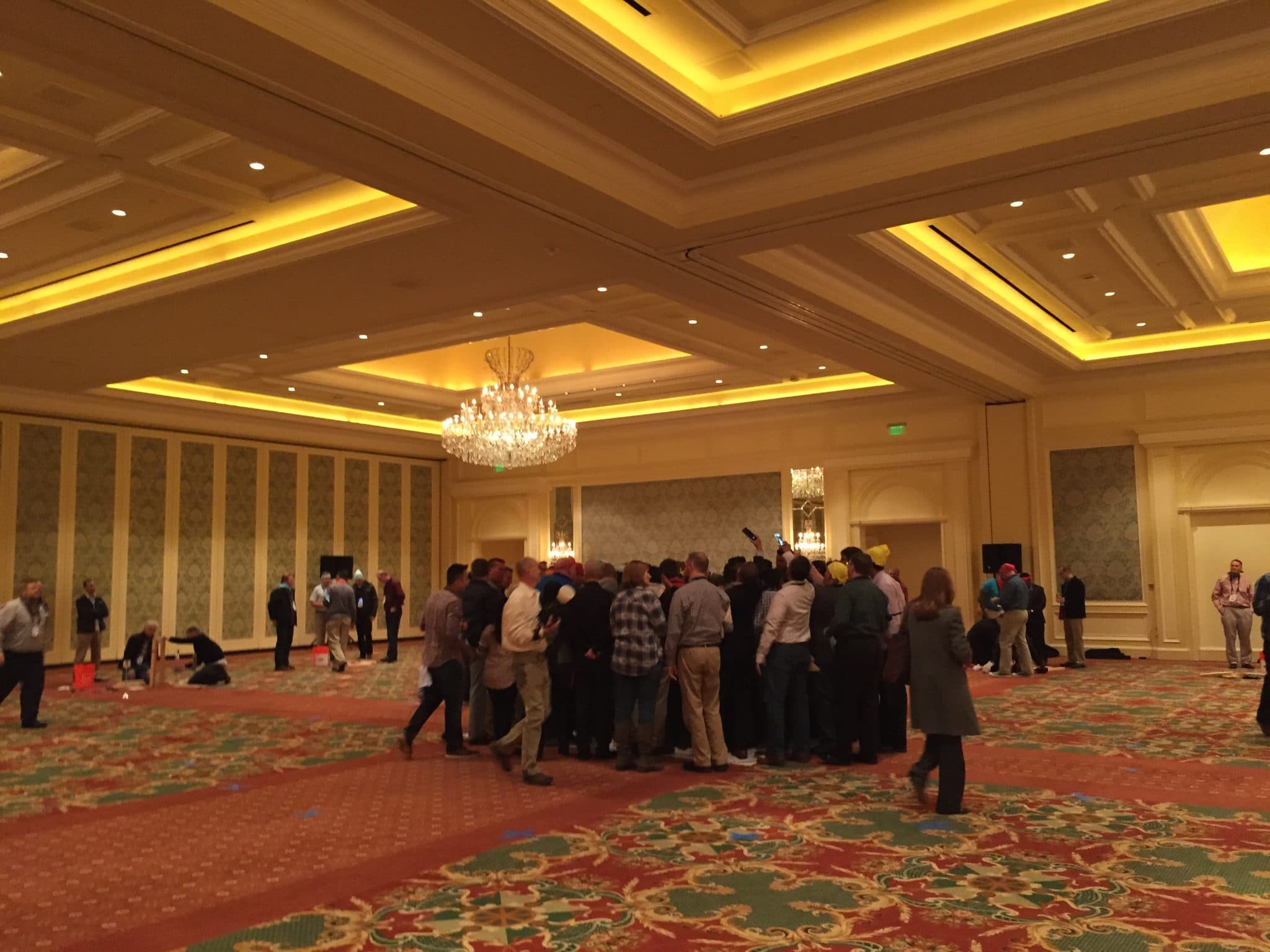 Your group will be divided into teams who will compete against each other while rotating through 5 -12 games like corn hole, ring toss and many others. The games vary from familiar favorites to more unique competitions that everyone can get invested in. The winner of each round will receive a white ticket, which teams will want to rack up throughout the event. The next step is for teams to build the sturdiest castle they can out of materials we provide them. Finally, the event culminates when the tickets turn into bonus points that earn the winning teams extra ping pong balls for the final shootout.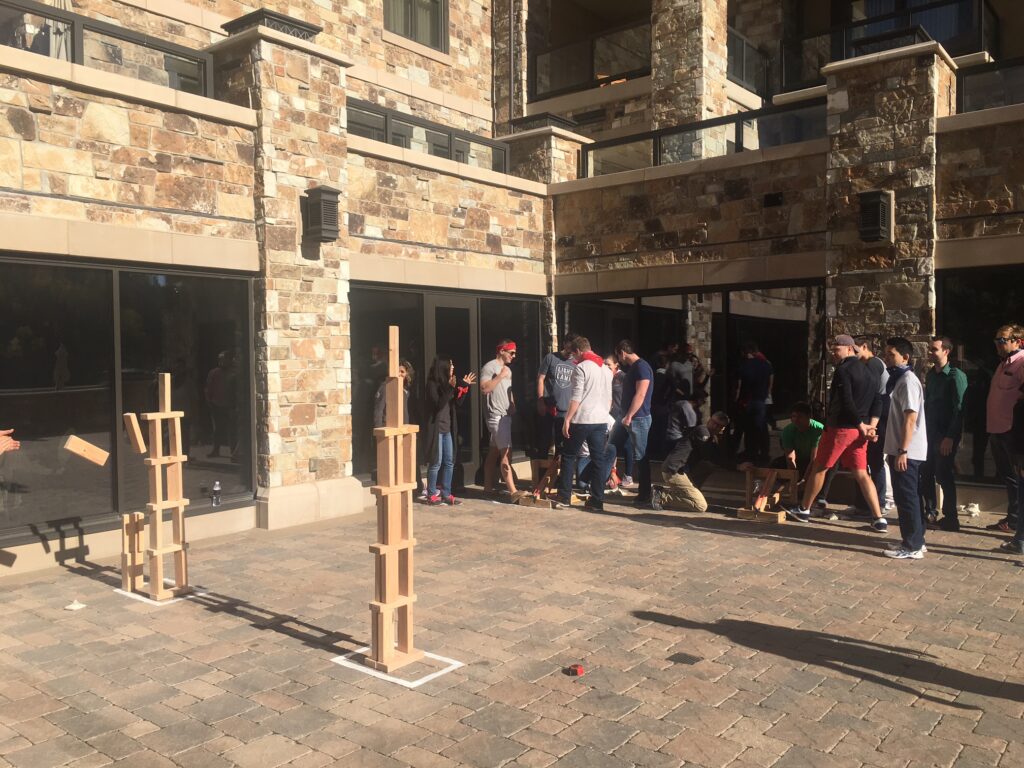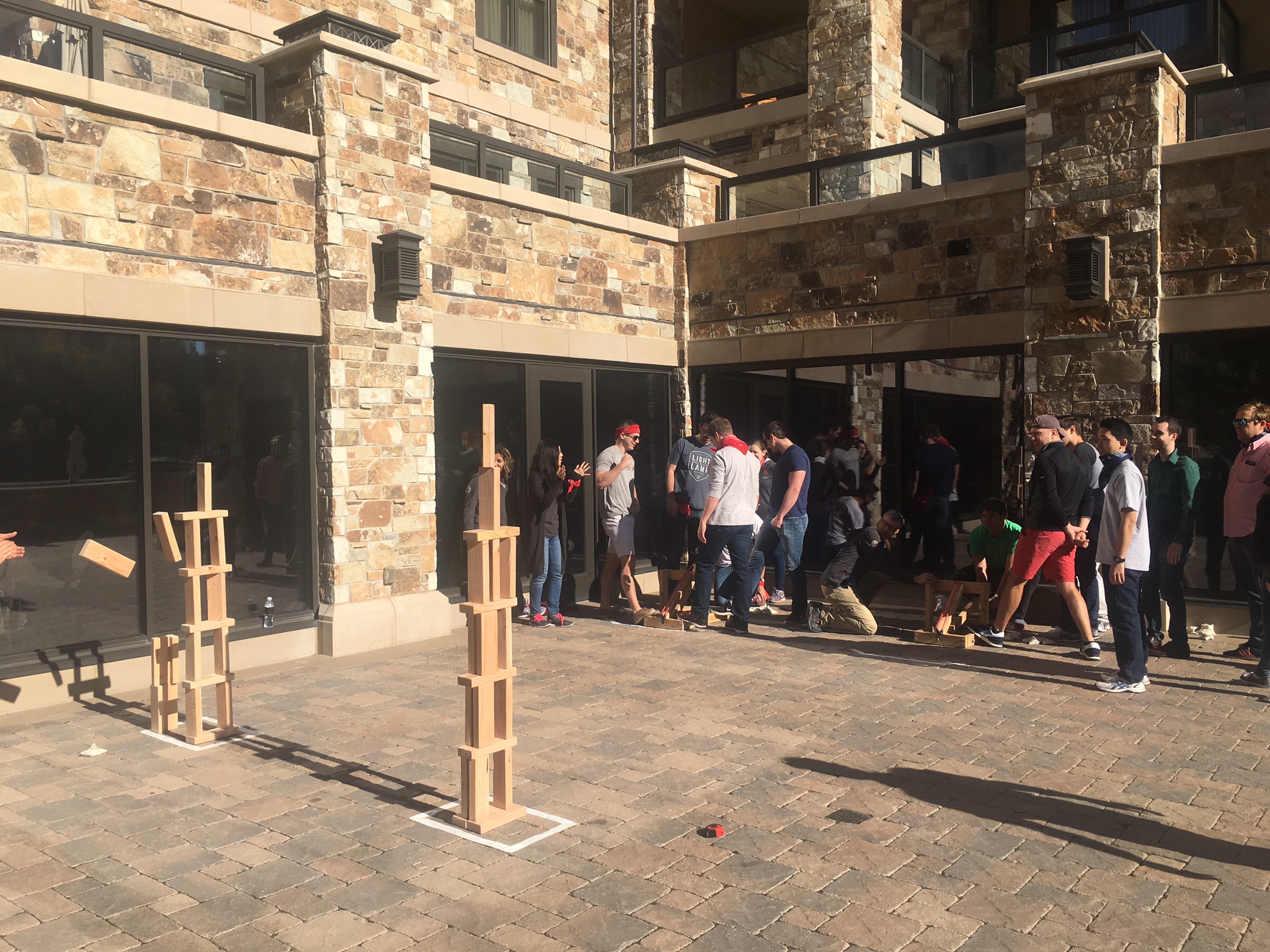 Carnival Games can be done indoors or outdoors no matter the weather and is a great way for groups to get competitive and have some fun, while enforcing the value of teamwork. The activity lasts for about one and a half to two and a half hours of friendly competition, and we can accommodate groups from 10 to 100 people.
Just because you came to Park City for work doesn't mean you can't add in some play while you're here. Contact our office at 435-649-9619 or send us an email at info@allseasonsadventures.com to start planning your next unique corporate event!