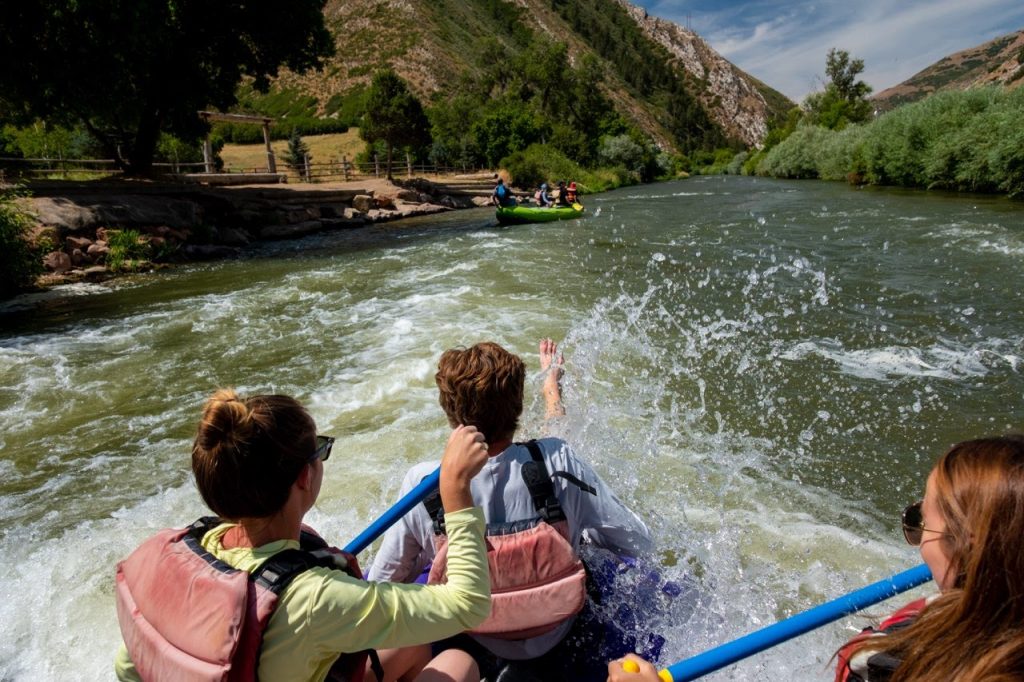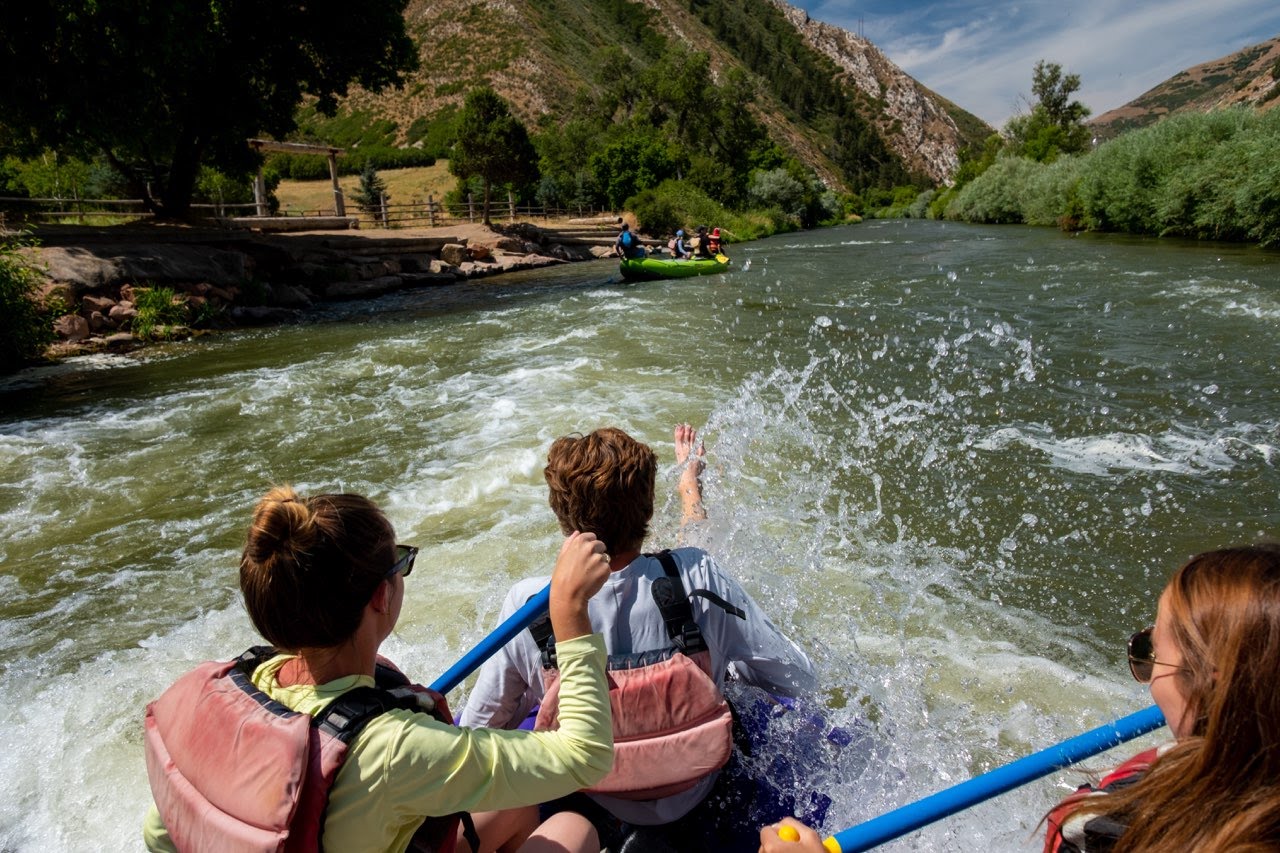 Rafting the Weber River is a staple summer adventure in Park City and the best white water within a 3 hour drive. Located about 45 minutes from Main Street, the trip out to our private launch site is a beautiful canyon drive along I-80. You will pass the Echo Reservoir and lots of farm land while following the Weber all the way to the Weber Crossing Campground in the town of Henefer, Utah. There, you can park your car, meet your guides, and get going on the water!
After you meet at our launch site, you will be thoroughly briefed with safety instructions and grouped onto our rafts. Each boat can hold 6 people (maybe even 7 if very small children are present), and sometimes we combine groups. You can also kayak the Weber if you have previous rafting or kayaking experience. When either rafting or kayaking, expect to be on the water for about 2 hours and 15 minutes, although the trip length can vary slightly depending on the water speed and any present winds. After you have traveled just over 8 miles, you will reach the takeout where we will shuttle the group back to the launch site. From there, you can either return to your hotel or stay and enjoy some lunch and lawn games in our shaded picnic area.
The Mighty Weber is a Class II river according to the whitewater classification system. Our Class II river has sections of calm, flat water and sections of fun, splashy rapids perfect for families and those looking to have an exciting day outdoors. Summer rafting is usually warm and enjoyable with average highs between 70-85 degrees Fahrenheit. No matter how hot the air temps, the water is usually cooler and roams around 55 degrees. With the sun shining and your hearts racing, the brisk splashes are a great refresher for a summer day!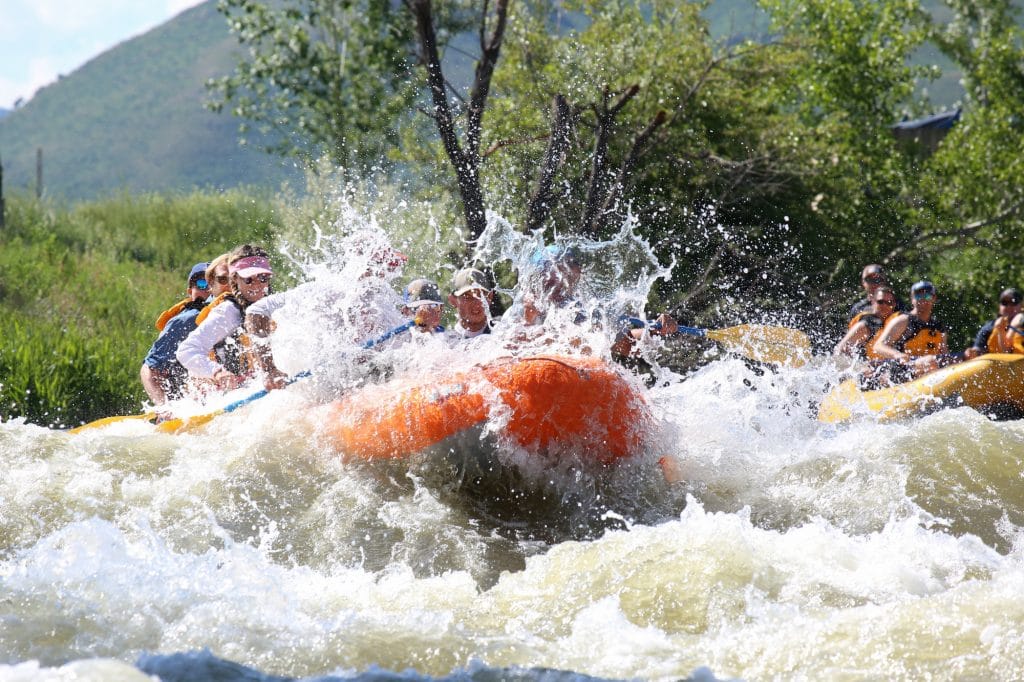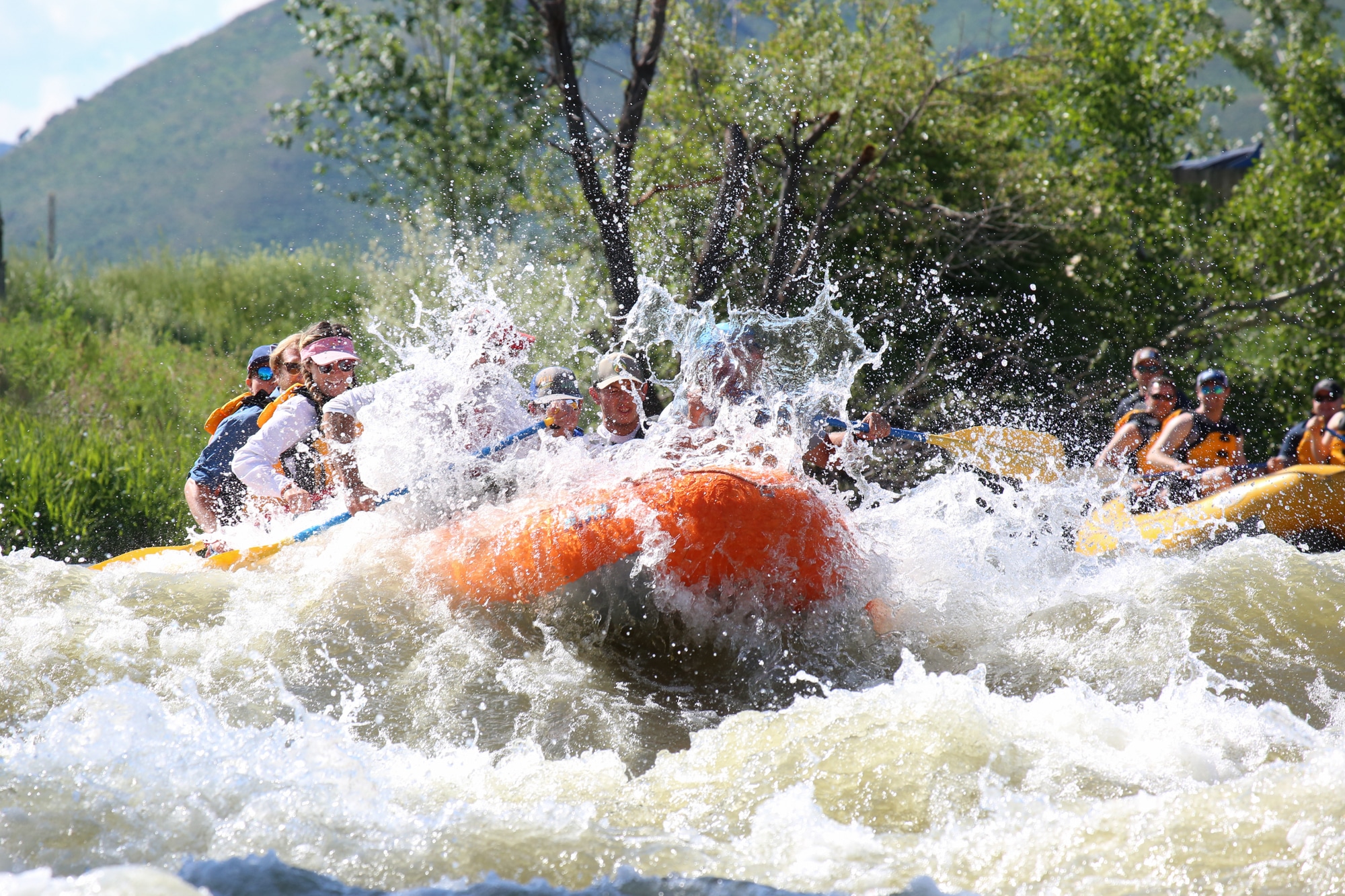 For us to safely raft, the river needs to be flowing above 300 cubic feet per second (cfs). We are usually able to begin rafting by late May, although it can change from year to year. Because the Weber River is not only used for all sorts of outdoor recreation like rafting and fly fishing, but also used to provide irrigation to nearby agricultural land, water flows are not directly affected by snow melt and heavy rains. The Bureau of Reclamation controls the release of water from the dam when the spring rains are no longer sufficient to irrigate the land. When we have a wet spring season, the water gets released later in the year. Alternatively, the rafting season typically ends sometime in the beginning of September after farmers can no longer grow their summer crops in the summer, which reduces the flows below 300cfs.
Don't wait too long to enjoy the Mighty Weber! At All Seasons Adventures, we can introduce you to the best white water in town and give your group an experience they will never forget. Our personable and witty guides will show you the ropes of rafting and teach you about the unique geography of Utah. Book online or call 435-649-9619 to reserve your spot rafting or kayaking the Weber River today!