If you can walk, you can snowshoe– and that's why we love it. Whether you're alone and in need of a high altitude aerobic workout or you're with grandkids or grandparents looking for a leisurely walk through the woods- snowshoeing in Park City is a great idea. On one local trail you'll enjoy the peace of the towering pines and the whisper of the aspens, walking past abandoned mining cabins which stand telling silent stories from the past. On another trail wander through the quiet thickets of scrub oak and sage which provide shelter to the does and bunnies of Deer Valley. The snow falling silently on the trail is always magical and on a sunny day you may be rewarded with impressive snowscapes.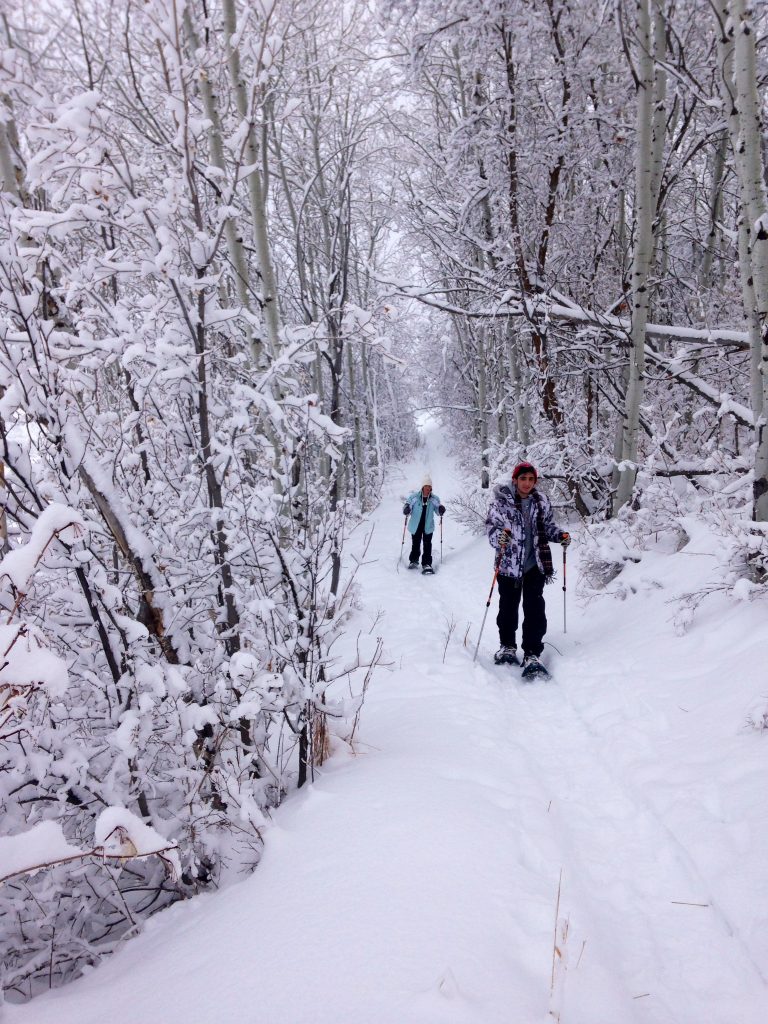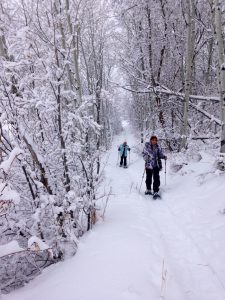 by Robert Frost
The way a crow
Shook down on me
The dust of snow
From a hemlock tree
Has given my heart
A change of mood
And saved some part
Of a day I had rued.
Let Mother Nature lead the way and our guide will facilitate everything else: gear, transportation, trail snacks, and local knowledge. To book a snowshoeing tour in Park City please call 435-649-9619 or email us at info@allseasonsadventures.com.