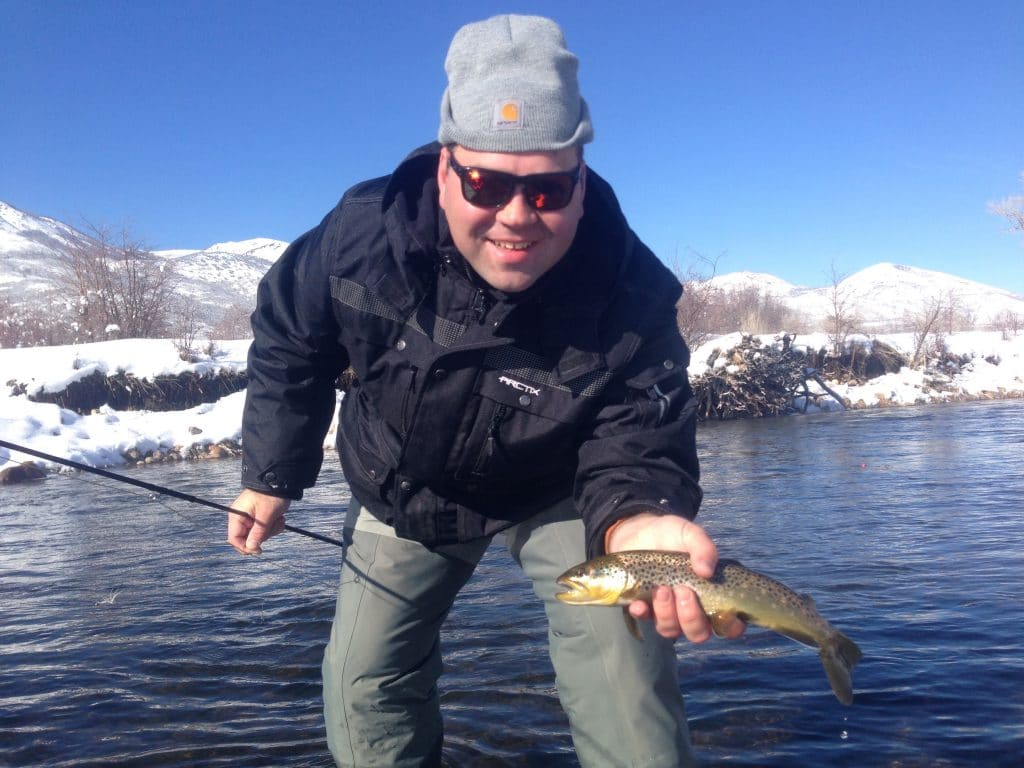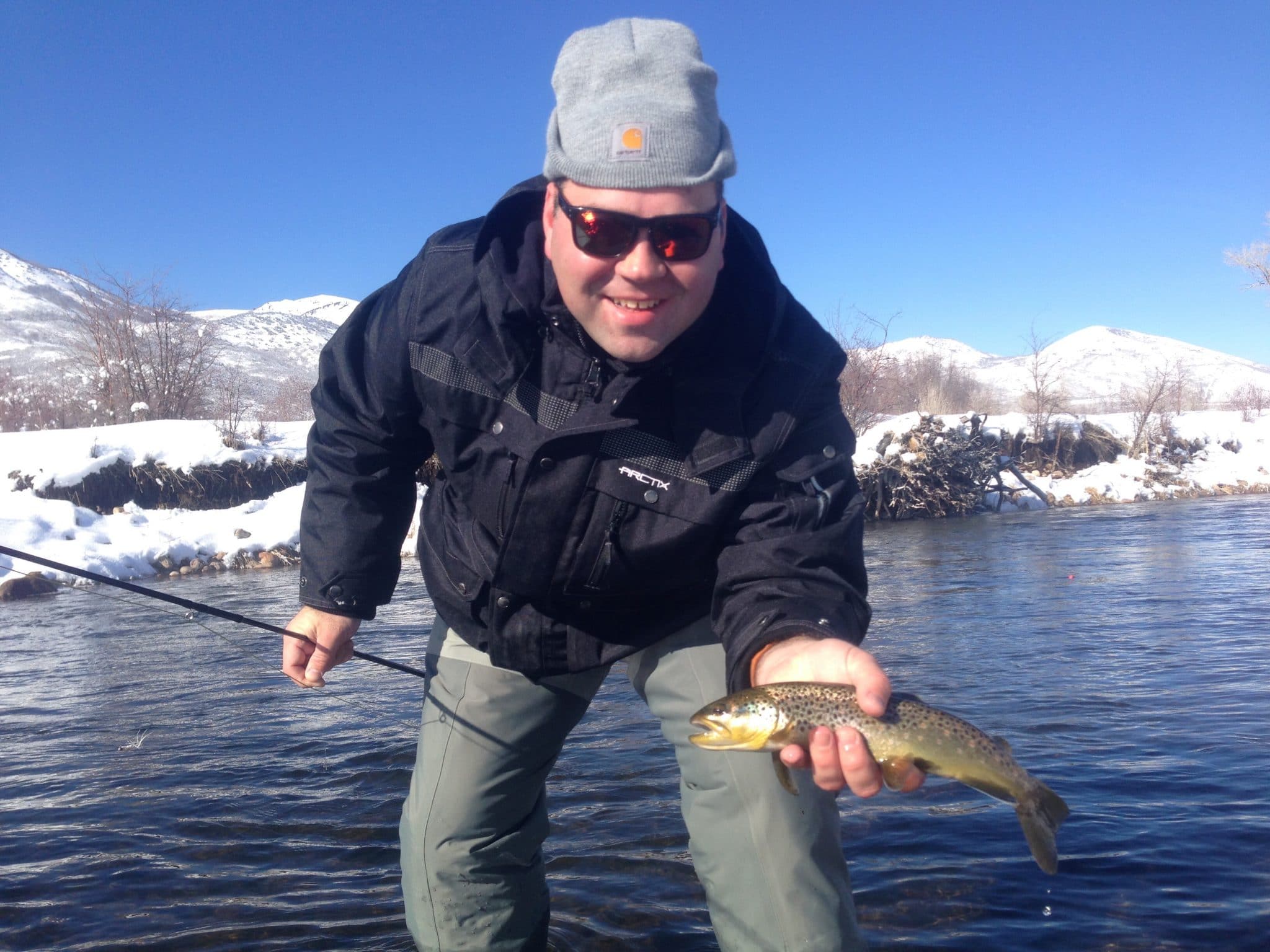 Fly fishing in Park City is world class! But did you know that fly fishing isn't a three-season sport? It can be done year round, even during snowy days. Winter fishing is the best time of year to find some solitude and maybe even more wildlife! But the winters in Utah get cold and water freezes…so what happens to the fish? Is the fishing still good?
In short, the fish are still there, they are just much less active. Because ice is less dense than water, ice forms on the surface and provides some insulation to the waters below, keeping the fish warm enough to survive. Fish are cold-blooded. The cooler water slows their metabolism considerably, which is why we can usually find fish hanging out in the slower moving currents or deep pools. Even though their slow metabolisms make it so they can eat less, that doesn't mean that fish don't need to eat at all! During the warmest part of the day, the trout are a bit more active and might find a tasty, small snack. Smaller bait will usually work best for cold-weather fishing. With some proper instruction and a little patience, a local guide can help you find the deeper holes to catch some fish!
Winter fishing in Park City is a little more reliable than other parts of the country. We have productive tailwater fisheries just outside of town. Tailwater fisheries are found where river water is sourced from the outflow of large dams. These dams store their cooler water at the bottom of the reservoir where the outlet is. The constant flow of cooler water helps the temperatures stay more consistent throughout the year, which makes it easier for fish to survive season to season.
Although standing in or near frozen water in the middle of winter may seem a little daunting, proper clothing and gear will keep you comfortable. Warm base layers, a toasty beanie, thick wool socks, and sunglasses create the perfect combination for a successful trip. On the coldest days a pair of gloves and ski gear will be necessary to stay warm. When paired with waterproof waders and a good pair of boots, you are ready to cast!
Using a fly fishing guide can take a ton of the stress and uncertainty out of your trip. All Seasons Adventures will provide you with top-of-the-line gear and an expert guide to help you navigate all things winter fishing. Add an extra adventure to your Park City ski trip and give winter fly fishing a go!