Here in Utah we are thankful we get to experience 5 of the 6 classes of whitewater. Whitewater categories we're created by American Whitewater and are broken down based on the skill level needed for the rapids as well as any technical challenges (like the need to make it across the river to avoid a large branch) boaters will face. Here is a breakdown each rapid classification and the river that showcases it best.
Class I: Provo River
Class I "whitewater" is typically nothing more than flat water. There might be a few waves and rocks you need to avoid but nothing too technical. Our local favorite is the Provo River for some year round fly fishing.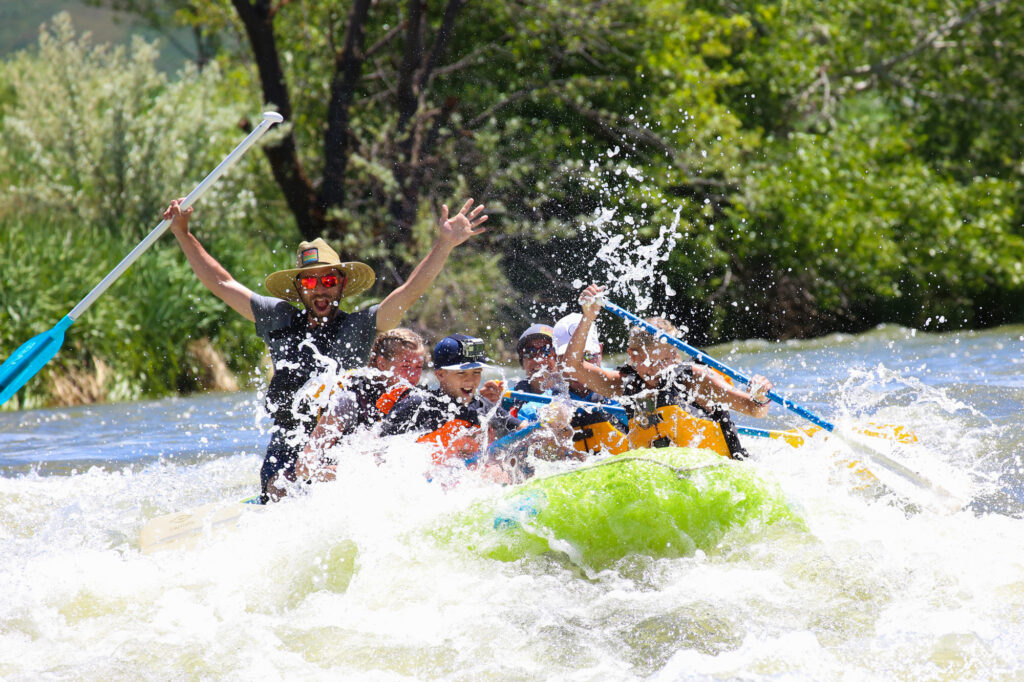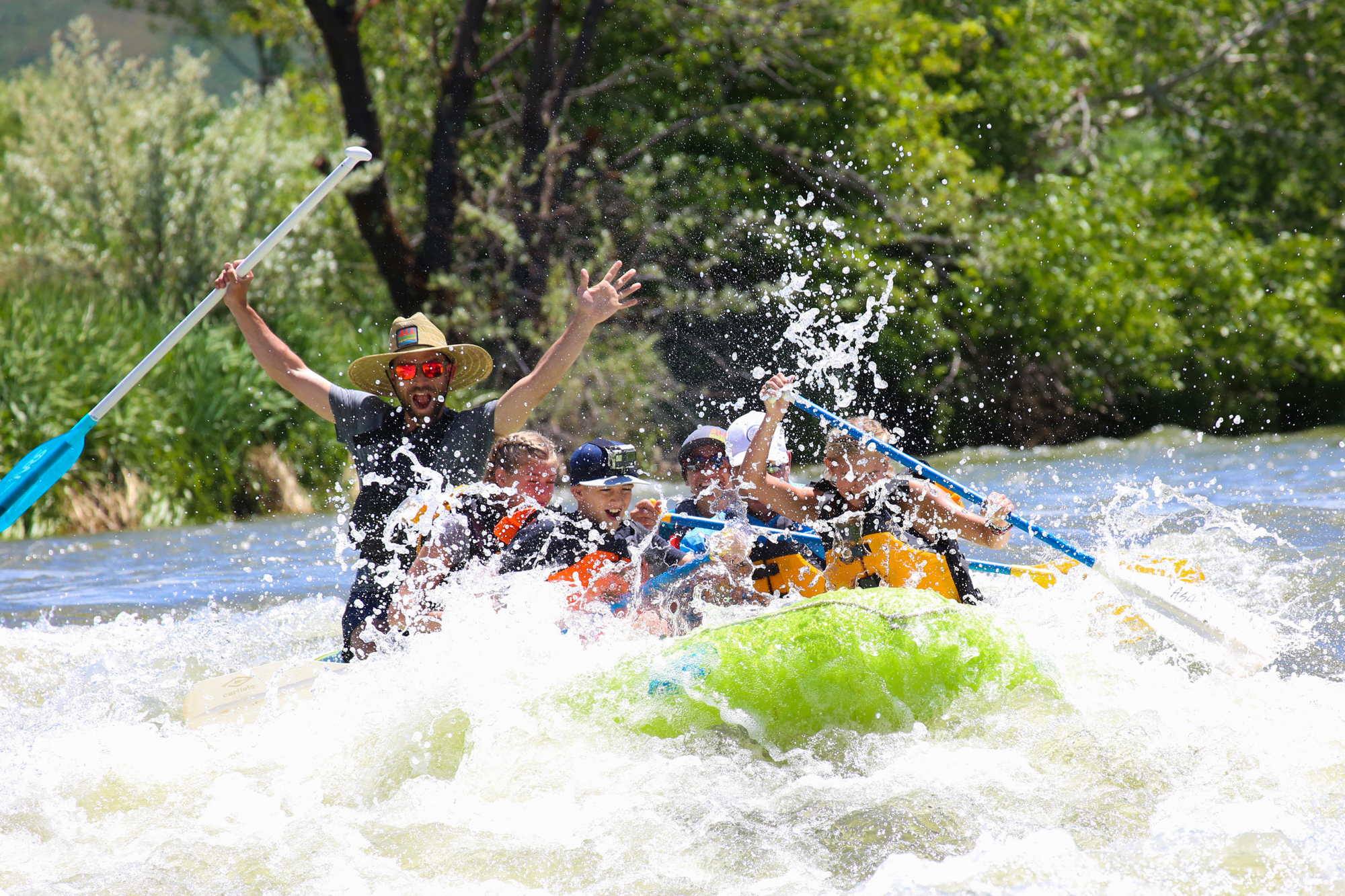 Class II: Weber River
The Mighty Weebs is the perfect place for beginner whitewater rafters or kayakers! Class II is categorized as gentle rapids with rocks or obstacles of medium size that can still be navigated with ease. The chance for flipping a boat in Class II whitewater is extremely low, unless done intentionally.
Class III: Desolation Canyon
Class III is when waves start to reach a more medium size, they could flip a boat but that is typically easy to avoid. Finally, there might be some sort of obstacle like a narrow path or powerful currents which beginner rafters might find challenging. Desolation Canyon is a great 4- 6 day trip on the Green River where boaters can take in breathtaking red rock views as well as experience some bigger water.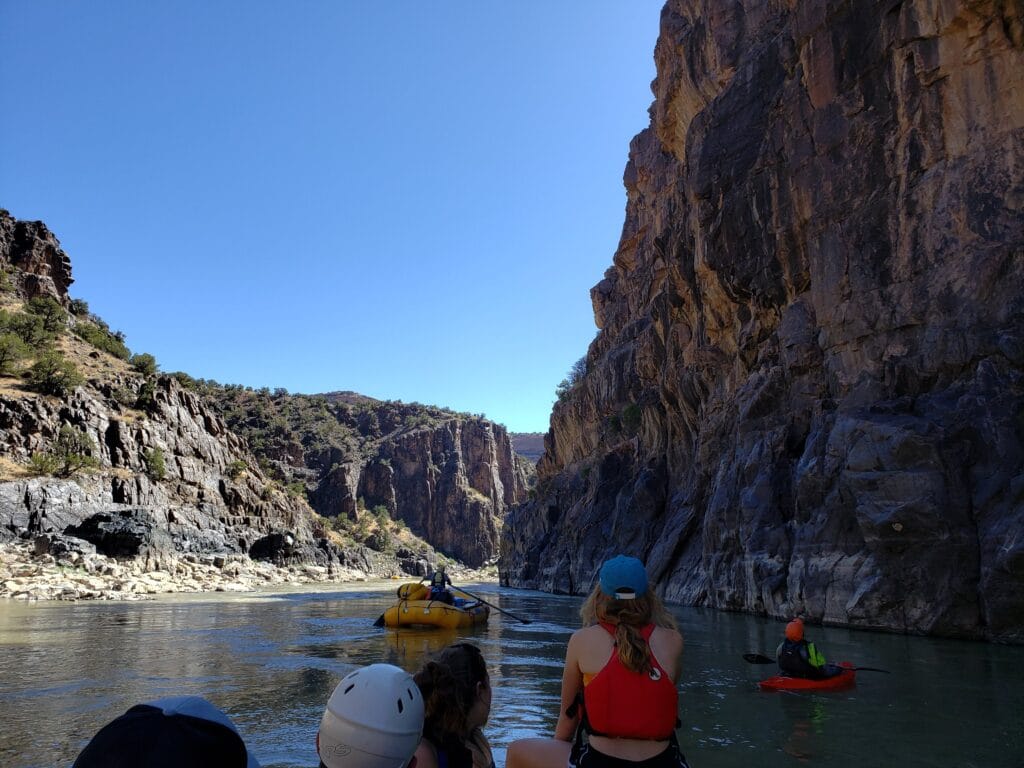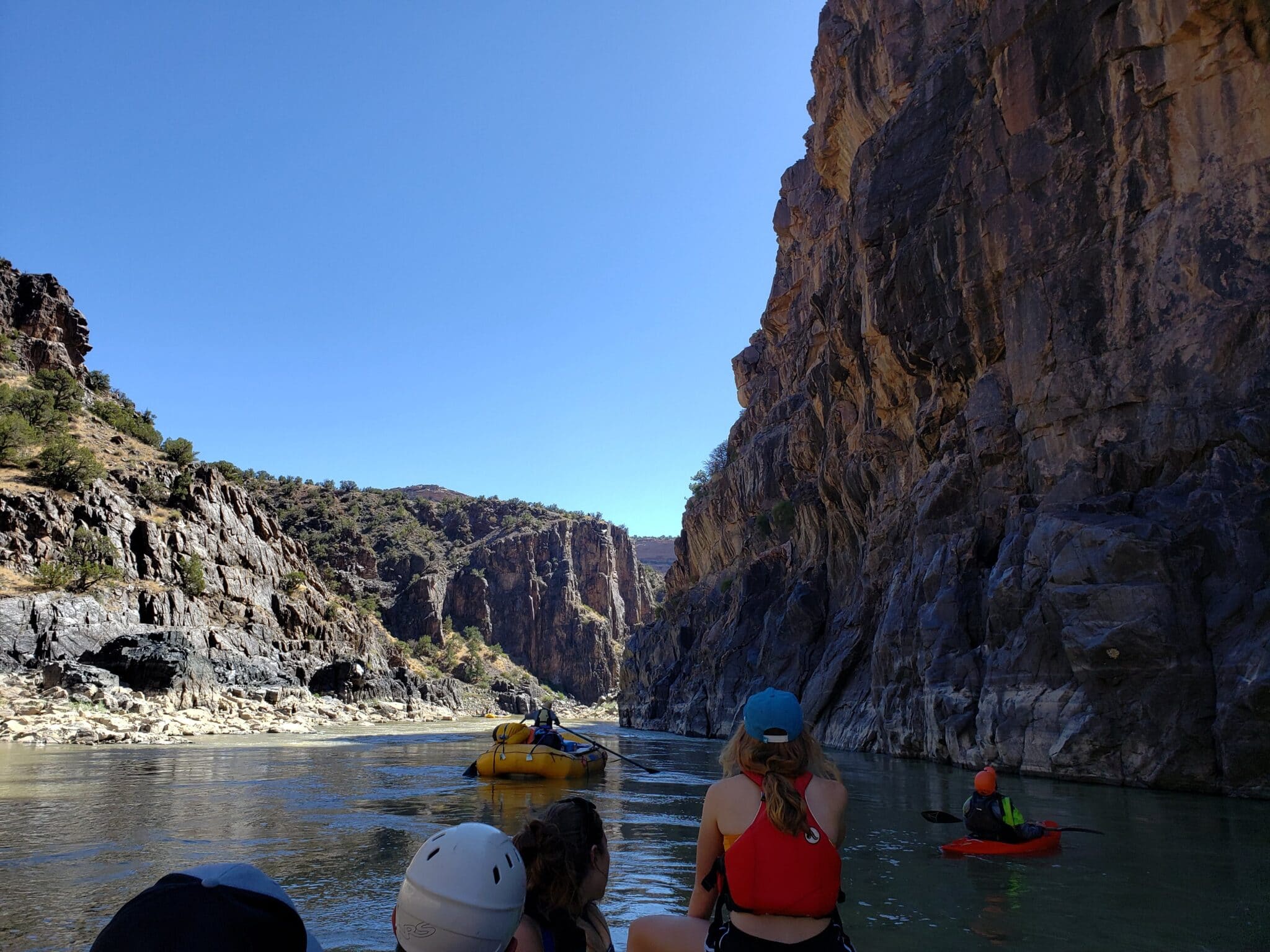 Class IV: Westwater Canyon
Westwater Canyon, which can be done in a day or as an overnight is a great stretch of water that starts at the Colorado/Utah border on the Colorado River and meanders through canyons with some of the oldest rocks visible in the state. Its Class IV rapids are categorized by the need for technical quick maneuvering accompanied by large unavoidable waves and other obstacles.
Class V: Cataract Canyon
A unique way to see Canyonlands National Park, Cataract Canyon contains 14 miles of rapids rated up to Class V on an isolated portion of the Colorado River. These rapids are classified by all the same problems associated with Class IV rapids but with larger drops and they typically last a longer amount of time, testing your endurance.
Class VI: Not Commercially Runnable
Class VI rapids are typically categorized as unrunnable to us meer mortals. Only extremely experienced boaters tend to take on these rapids that are extremely dangerous and unpredictable as well as having consequences such as death being somewhat likely if you were to mess up. Class VI rivers range from those with wild unpredictable rapids in narrow passages to 50 foot waterfalls that professional kayakers light themselves on fire to go off of.