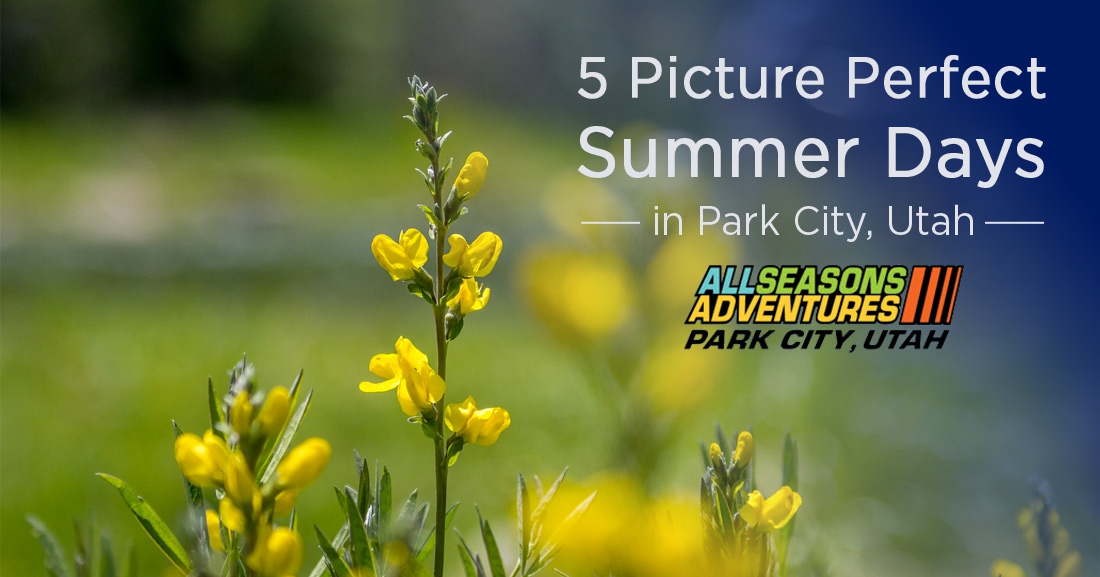 With 229 sunny days per year and an average high of 82° in July, it's not difficult to have perfect summer days in Park City, Utah. Humidity is ideal for outdoor activities—typically between 20 and 40%. And there are food options to suit every taste (and work back in those calories you just burned!). Be sure to take in some leisure time in the mountains as well. Park City has something for everyone, and we've planned 5 perfect days that combine them into one. Voilà! Your week is planned for you.
Day 1: Splash & Shoot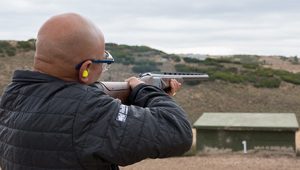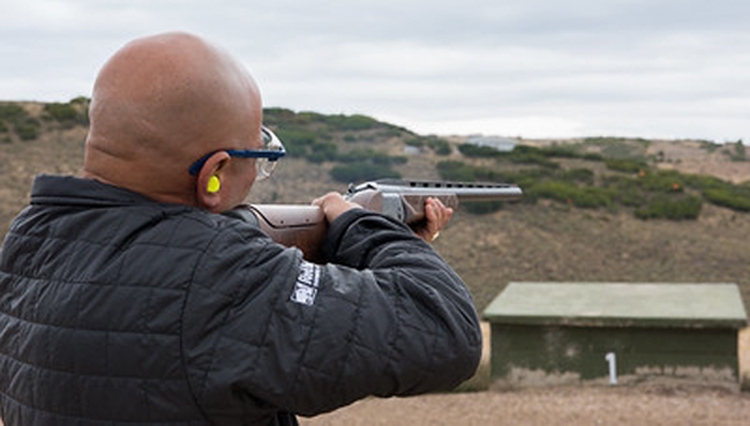 Start with an early bagel and a strong cuppa Joe from Atticus. Head East of town to the beautiful Jordanelle Reservoir for a picnic breakfast and a paddle. Watch the sun rise over the calm, glassy water as you fuel up for the day. Hop on a paddle board and see deer families come down to the shore for a fresh drink of water.
After your tour on the water, continue East to a rustic shooting range in Kamas, Utah. With two motorized traps there is fun enough for the novice to the advanced shooter. Trap shooting is great to do with a group of friends or family. Doing this through All Seasons will ensure you have the proper instruction and safety equipment.
After trap shooting it's time to mosey on down the road to a leisurely dinner at the State Road Tavern & Restaurant. Known for its custom-built smoker, this is a place to check in early and stay for a late glimpse of the sunset.
Day 2: Float, Slip n' Soar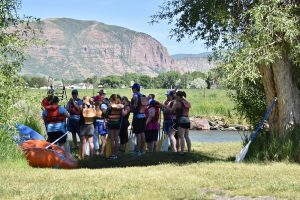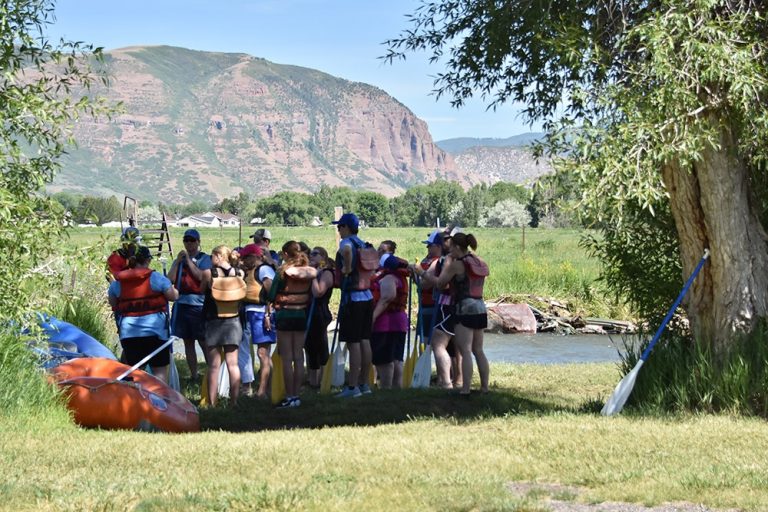 If high adventure is on your list, think about a day that begins with a peaceful float on a river and ends with a speedy slide down a ski jump. Pack light, the only supplies you will really need is a sturdy swimming suit, LOTS of sunscreen and a waterproof camera.
The day begins at the Windy Ridge Bakery. We'd recommend the ham and cheese croissant, but there are no wrong moves in this bakery. Eat fast because the day is short when it is jam packed with this much fun.
Next, you will be transported to a private launch site off of the Weber River. Top of the line water craft are available: Puma and Super Puma rafts will whisk you down the river. A mix of class II rapids and calm stretches of open water make this river trip a blast for everyone. After a lunch along the riverfront you will return to town for more high adventure.
Park City's own Utah Olympic Park (UOP) is obviously known for thrilling snow sports but summer is when things really heat up. Two Nordic jumps are available for extreme tubing. Tubers typically reach speeds of 50 miles per hour on one of two jumps, a small one and a larger one. If tubing isn't adventurous enough for you, try the Slip & Soar, sliders slip down the freestyle ski ramps, fly through the air and land in a pool of water. Check the website for the exact Slip & Soar dates.
All of this adventuring should make you hungry, so treat yourself to a pizza or burger at Utah's own Red Rock Brewery.
Day 3: Mountain Biking Whiskey Tour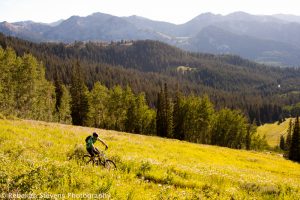 If you like your bike rides dirty and your drinks strong, this fun-filled day is for you. Grab a trail map and head to Squatters, which offers a fortifying breakfast menu. Pick your favorite trails as you demolish a plate of huevos rancheros. Now, you are ready to hit the trail.
Start the adventure off with a guided mountain bike ride. With over 400 miles of trails, there is bound to be a trail for everyone. That said, it is important to start your ride off on the right track. Let us help you out with transportation, guides, safety equipment, snacks and your perfectly matched ride, a 720 or 740 Scott Genius.
Many find that riding bikes makes them thirsty so after you have had your biking fill its high time to take an educational whiskey tour of the High West Distillery. Nestled into the old town hillside, the distillery is truly a site to behold. Call to reserve your spot on the tour as spaces fill up quickly. The distillery kitchen and tasting room are open Wednesday through Sunday 11-3pm with brunch on Sundays.
This day deserves a night-cap. Head to your nearest hot tub, on the double.
Day 4: Zen Fly Fishing and Relaxing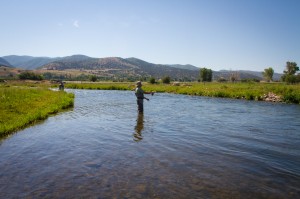 The river and our guides are so good that we guarantee anyone from novice to expert will have a wonderful time fly fishing and will want to come back again and again. The Provo River is such a quality river it has earned a blue-ribbon status. We have a three-guest maximum for each of our fishing guides so whether you book a half-day or a full-day you will have time to catch plenty of fish.
After a peaceful day alfresco, grab a quick bite at locally owned Sammy's Bistro. Then it's time to treat yourself to some pampering at one of Park City's best locally owned Spas. The Escape Package at Align Spa starts with a Freestyle Massage followed by a basic facial and a Moroccan Oil hair and scalp treatment.
Your evening ends with a delicious dinner at the Silver Star Café. Enjoy the Silver Star's Park City Limits, which is an acoustic music and dinner show. These intimate evenings of fine food and music book up quickly so make sure to make a reservation well in advance.
Day 5: Adventure and Culture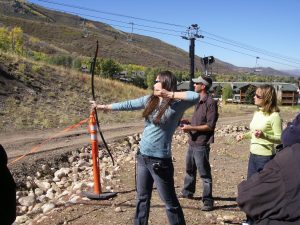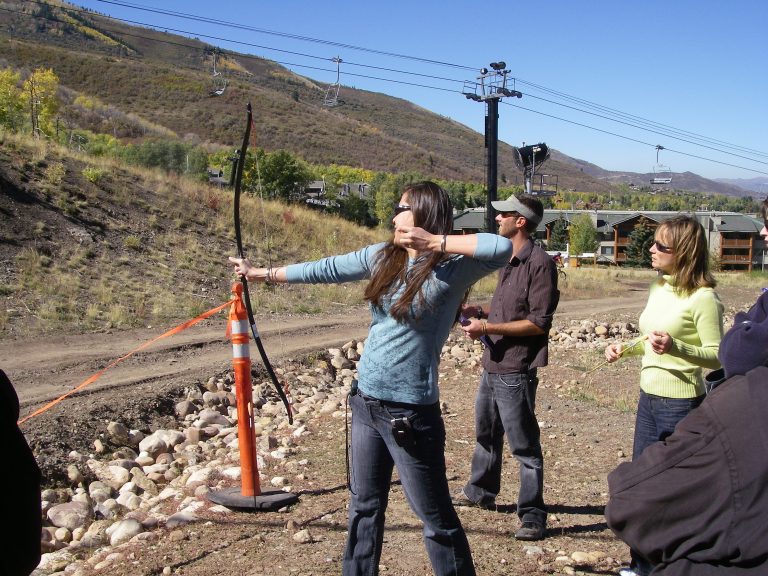 An adventure race is a great option for a medium sized group, like a family reunion. Adventure races can be planned for groups as small as 8 to more than 100 people, so the more, the merrier. Using old fashioned clues and the latest GPS tracking devices, you are going to see the many nooks and crannies of Park City. This is a true team building activity that anyone can enjoy.
After the adventure race, take the group out for a fun lunch at the Deer Valley Grocery Café. You can gaze at the view, feed the ducks, even hop on a paddle board if the mood strikes you. Make sure and order your picnic basket for the evening concert.
When the sun starts to set, grab a jacket (trust us) and head to a concert at Deer Valley's Snowpark Amphitheatre. Enjoy the Utah Symphony, other world class performances or a community show. The schedule varies, but you can't go wrong with the scenery and the sounds.
Summers come and go quickly in the mountains. Make the most of your summer days in Park City with these fun activities and ideas. You don't have time to waste!