When visiting the Park City area, you may hear about the Wasatch National Forest and the Uinta National Forest. What you may not know is that, in 2007, the two combined into one: Wasatch-Cache Uinta National Forest. Still, most people know the forest as one or the other. We recently posted 10 fun facts about the Uinta National Forest, but what are some fun things to do in this unique wilderness area?
Winter in the Wasatch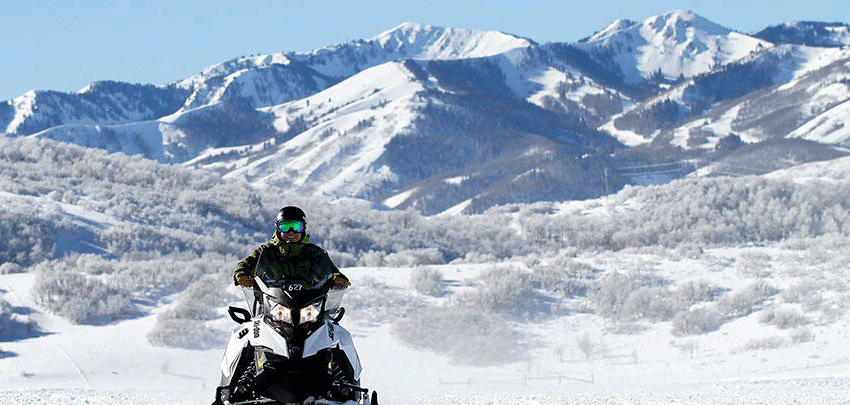 Snowshoeing |Snowshoeing is one of the most popular winter activities in the Wasatch National Forest because it spans a variety of ability levels. Snowshoers will enjoy peace, solitude a moderate to aerobic workout and unbelievable scenery.
Snowmobiling | Thrill-seekers take in the scenery in a much different way on high-end machines with tracks and skis. From bluebird days to powder days, snowmobiling is a must-try adventure.
Cross-Country Skiing | Get a taste of how people throughout history have traveled over snow with a cross-country ski trip. Great for groups small and large, break a sweat and glide over the snow.
Lift-Served Skiing | There are several ski resorts located within the Wasatch National Forest, including Alta, Brighton, Snowbasin, Snowbird and Solitude. Hop on a lift and ride or ski to your heart's delight.
Backcountry Skiing | If you have the knowledge and skills to head into the backcountry safely, this is a world-class place to do so. We encourage skilled backcountry skiers who are from out of town to keep up on the specific snowpack and history of the Wasatch using tools like the Utah Avalanche Center.
Ice Fishing | Another activity that requires the use of safety and environmental know-how, ice fishing can be a real joy in the lakes and reservoirs of the Wasatch range.
Dog Sledding | This popular activity books up quick across the range, so be sure to plan ahead. Learn about our dog sledding packages and our rescue sled dogs.
Fat Biking | This newly popular activity allows avid mountain bikers to continue the sport into the winter season. Some even say that in certain conditions, fat biking is just as good in the winter as mountain biking in the summer.
Trap Shooting | Learn the rules of target shooting in the Wasatch National Forest on the official government page. Another great option is to target clay pigeons at a private range in the area.
Winter Fly Fishing | While winter fly fishing may not be the best "intro to fly fishing" for newbies, those with some experience will love a day on one of our world-class rivers with the proper gear.
Summer in the Wasatch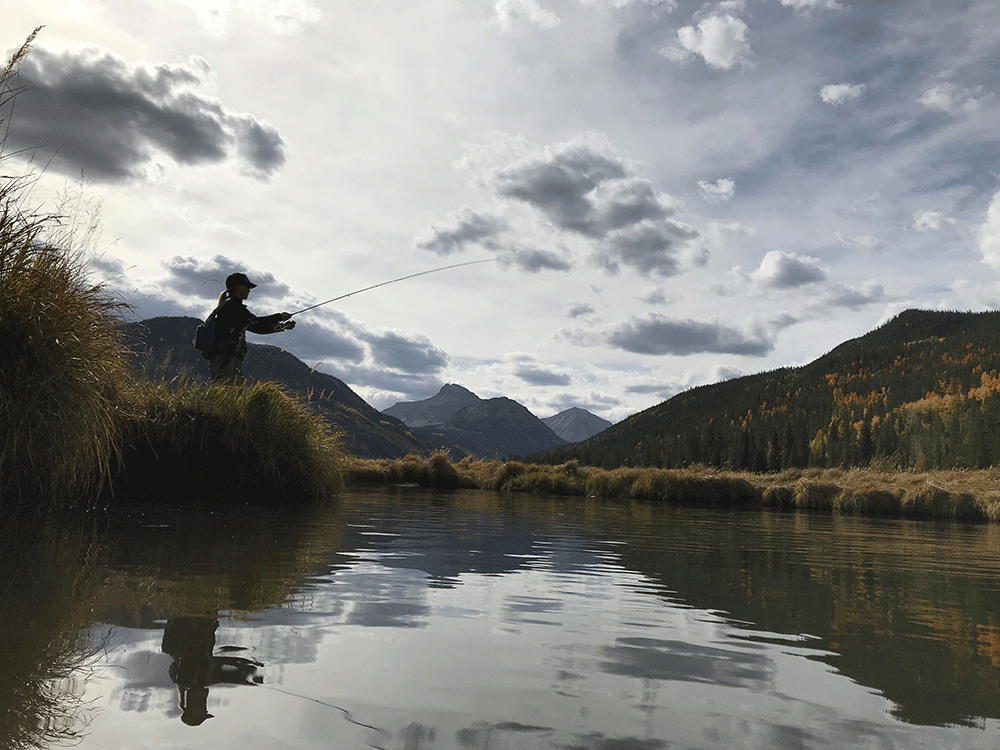 Horseback Riding | What a wonderful way to connect with mother nature by viewing her scenery on the back of one of her most majestic creatures. Horse trails are plentiful in the Wasatch but there are many rules to know and follow.
Hiking | They say "the best view comes after the hardest climb." While you don't have to summit King's Peak in a day, hiking is a great way to get the blood flowing and take in the beauty of the Wasatch National Forest.
Hunting | More than just a hobby, hunting is a tradition as well as a method of managing wildlife populations. The Utah division of Wildlife Resources manages
Fishing | Lakes, streams and rivers are plentiful in the Wasatch, and fly fishing the Weber and Provo is our specialty! We'll handle the license, gear, tackle and transportation, you tell the fish stories after the day is done.
Camping | Whether an RV resort, a campground or a more primitive area is your speed, there are many camping options in our area. Note that camping in the immediate Park City area, however, is not plentiful.
Bicycling | Throughout the vast Uinta Wasatch Cache National Forest, the road and mountain biking options are plentiful. Plenty of resources can guide you to hundreds of miles of trails, or you can opt for a guided mountain biking trip.
Nature Viewing | Grab a pair of binoculars and go into stealth mode as you take in the wildlife, birds, flora and fauna of this unique wilderness area.
Paddling | In the rivers and lakes of the Wasatch, paddle sports are a summertime favorite. If you're from out of town, be aware that our waters do tend to be chilly but the sun can get hot quickly. For rafting and kayaking, we offer guided trips.
Climbing | With the right gear and safety knowledge, rock climbing is one of the greatest adventures one can have. Mountain Project claims there are nearly 4,500 climbs in the Wasatch Range, spanning trad, sport, top rope, bouldering and ice climbing. They are an excellent resource for routes.
Scenic Driving | If "easy like Sunday morning" is your speed, grab a buddy and some good music and hit the roads. You never know what you'll find in the Wasatch National Forest.