Have you found yourself in Park City wanting to try cross country skiing? Perhaps you tried a day of alpine skiing and decided it was a bit too crowded for your pleasure. In Park City we're lucky to be surrounded by miles of cross country ski trails to utilize all winter long. Whether you're looking to get in more of a workout, or a unique way to experience the great outdoors in the winter here's some tips to turn you into a cross country skiing pro.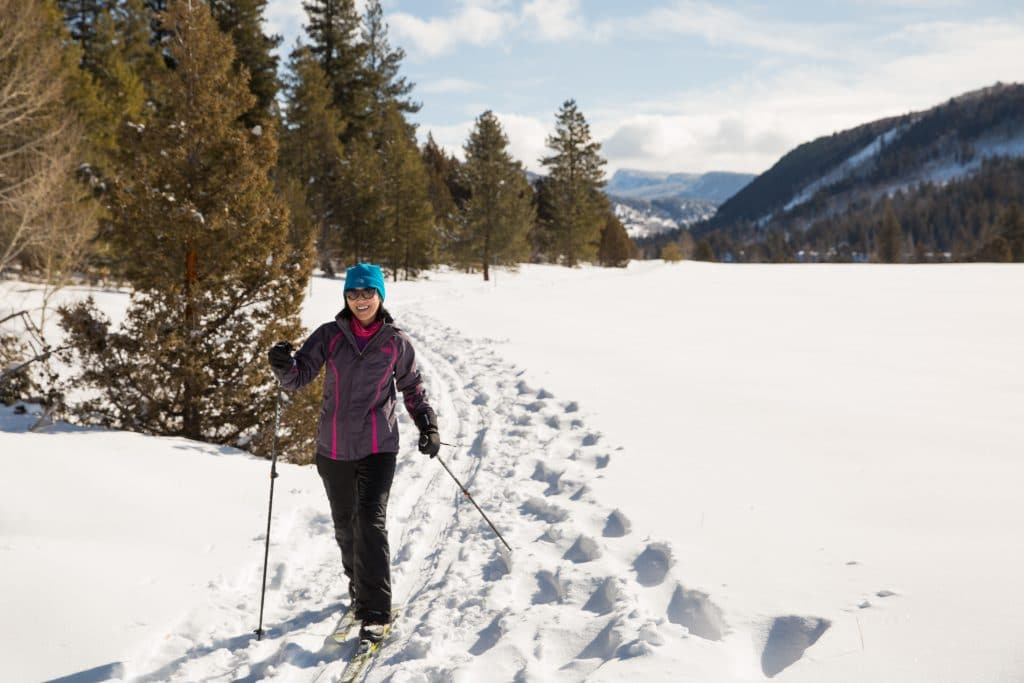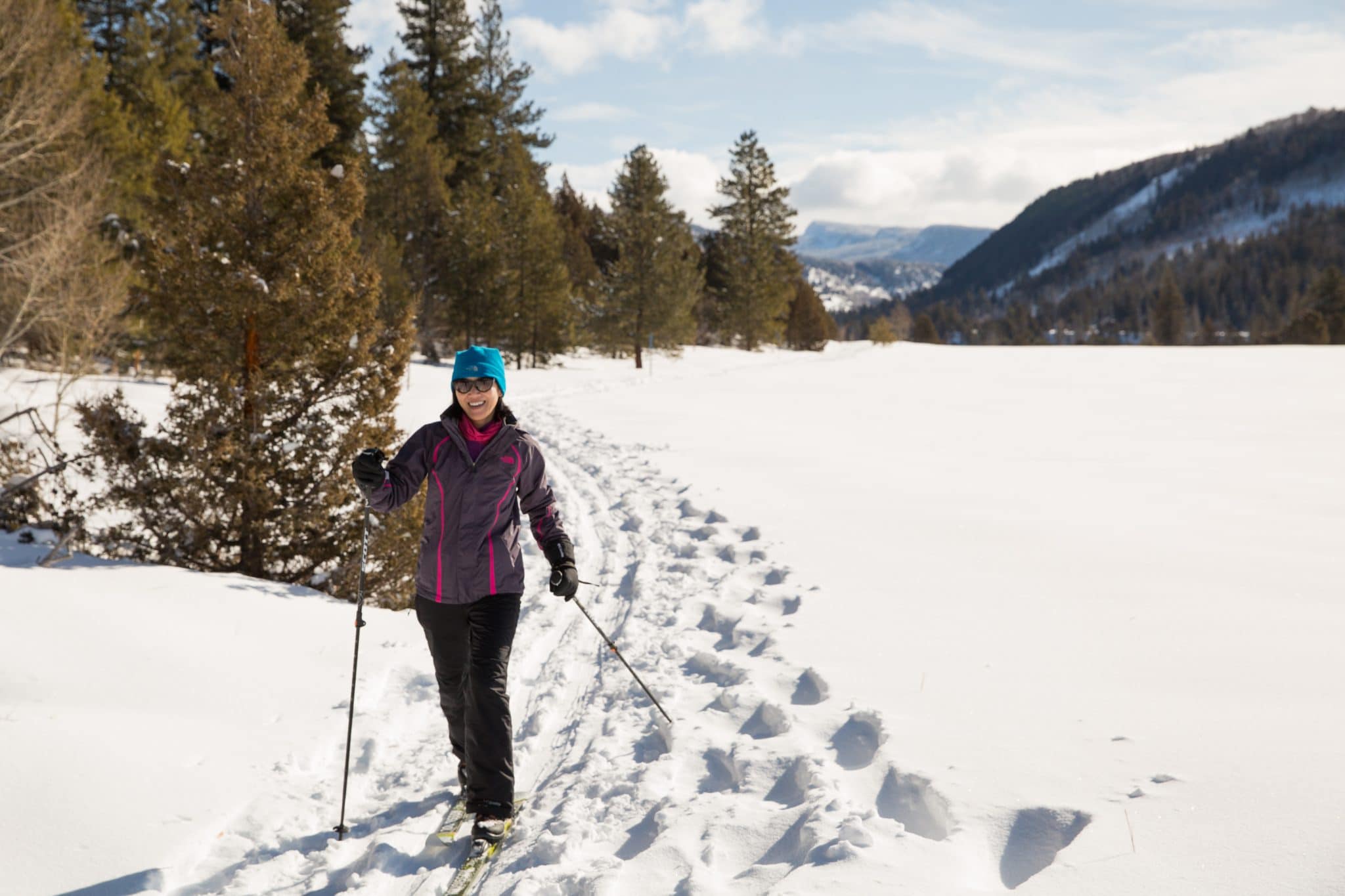 Classic v. Skate Cross Country Skiing
There's two different styles of cross country skiing with different skis involved. On All Seasons tours we ski the classic style. The skis are a bit fatter and you move similarly to walking with a little extra pep in your step to propel your skis forward in the designated track. This style is more useful when traveling in powder or any other conditions where the trails haven't been groomed. If you're looking to explore, off trail in areas like the Uintas National Forrest, classic style cross country skiing may by the style for you!
What to Wear Cross Country Skiing
As my dad always likes to say, "be bold and start cold!" Dressing for winter sports is always tricky between balancing enough layers for warmth, but not too many that you over sweat. Especially here in Park City where we are blessed with such sunny weather. A great rule of thumb is always wear one less layer than you would for downhill skiing, or try swapping out your heavily insulated jacket for a lighter shell. In a pinch you can always wear your rain jacket as an outer layer. Underneath try to get some sort of quick drying material for your base layer, like merino wool, and then some sort of light but warm mid-layer for those who run cold. Light gloves are also a great thing to have for cross country skiing.
Where to Cross Country Ski in Park City
Now that you know which skis to grab and what to wear, there's only one problem left to solve; where to go. We have some world class cross country ski options within the Park City area that allows you to not only find you perfect spot, but have options if you want to change things up. We love to utilize the Round Valley trail system, that offers 700 acres of groomed trails ranging in difficulty from beginner to advanced. Another great option in town is the Farm loop, 12km of groomed trail around Park City's most photographed building. Lastly, ski where the Olympians go, 20 minutes down the road in Heber at Soldier Hollow.
Whatever type of skiing you try, and wherever you decide to go, you're guaranteed to find a winter sport that allows you to explore Park City in a new way. We know you'll love it just as much as we do.