2020 is a year we're not certain we'll be that sad to see go, but here's some of our favorite gear discovered in quarantine to help make the year a little better.
Scott Genius 950 Mountain Bike

Mountain biking saw a huge uptick in sales and sport enthusiasts this year and for good reason. Biking was one of our favorite ways to spend socially distant time with friends. This year's Scott Genius was our go to bike for it! It offers everything we love about last seasons with a sleek matte black look. Where do we even begin? Full suspension? Check. Dropper post? Absolutely. And we cannot stop raving about its lockout suspension to help you out on those climbs. We're forever converted to lovers of the 29" wheels too.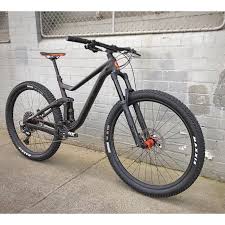 Backcountry Access Avalanche Transceiver

Does skiing at the resort sound a little too unsafe, or crowded to you this season? Did you invest in a backcountry set up last April? Now is the perfect time to invest in an avalanche beacon! You should never go touring without the proper backcountry equipment or knowledge. Last season in Utah we saw 6 avalanche fatalities, and all were due to the victim not having a beacon on them. If you're going to go chase the powder please do it safely. Backcountry Access has been the most trusted name in the avalanche safety game for years, and for good reason. The new Tracker 4 has all the same features you love and want to help you find your partners but with a larger rubber case and a bigger LED display.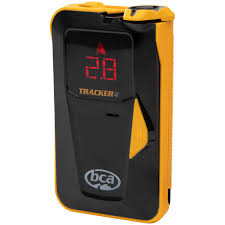 Buff Filter Tube

A tried and true favorite of winter sports enthusiasts everywhere, BUFF saw an opportunity and ceased it this year. Their brand new line of buffs with a 98% bacterial filtration efficiency system. I personally think this could be worn all winter long. A mask for your office, commute, and the slopes the new filtered Buff is the "quiver killer" of face masks.

Impala Rollerskates

Do you know which activity had the second highest uptick in participation behind biking this year? That's right, rollerblading. And if we're going to return to our favorite activity from the 90s, why not do it with rollerblades whose color scheme will bring you right back to the 90s too. So pop on a pair of Impala skates, blast some J-LO and show those skateboarders which sport is really cooler.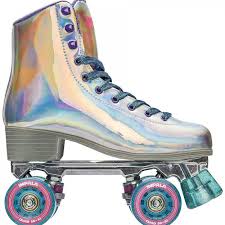 Salomon Quest 4D 3 GTX Hiking Boots

Hiking might be the most effortless way for someone to spend more time outside, and these hiking boots make the perfect companion for hiking any season. They are incredibly comfortable and grippy so they can take you on any terrain you throw at them. They're also fully sealed with Gore-Tex, keeping your feet dry all day long. Hiking is a great outdoor activity to take up that doesn't take much effort or investment, making it your perfect quarantine escape.
No matter what sports you did or didn't pick up this year, I think we can all agree that we're very lucky to live in a place with so much access to the great outdoors. However you decided to get outside in 2020 here's to keeping it up in 2021!