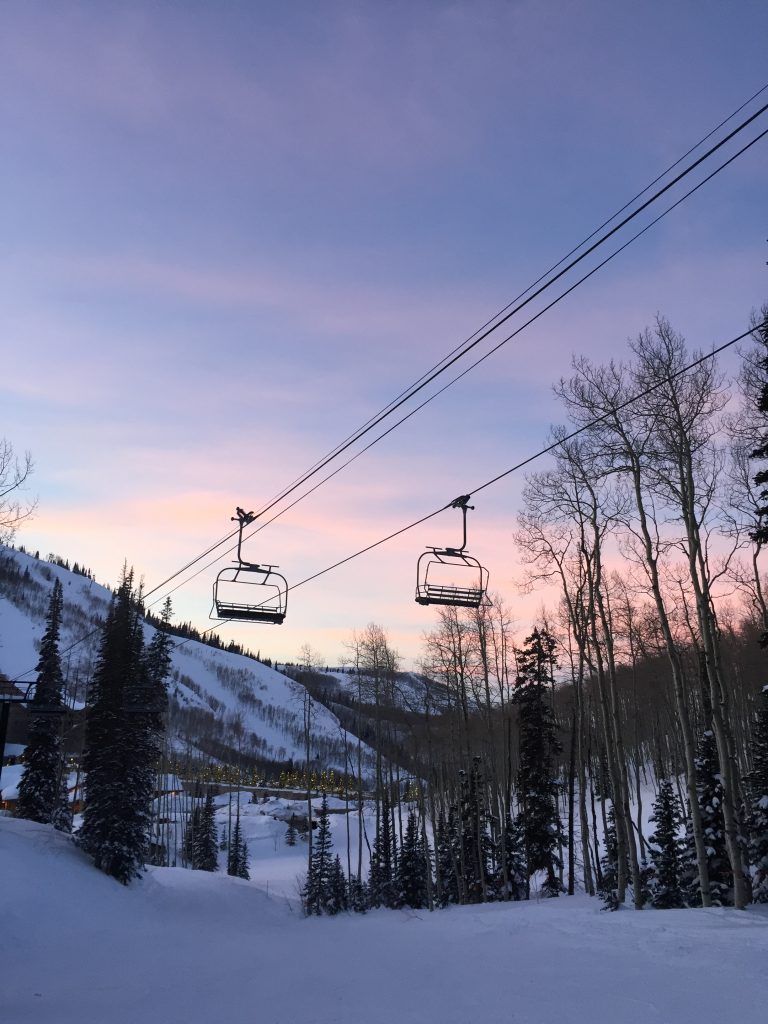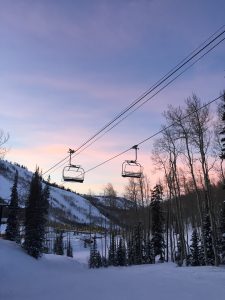 Experience Empire lodge after the hustle and bustle of the daily lunch rush.  This ski lodge is transformed into fireside dining, a European dining experience not to be missed.  With 4 large fireplace stations featuring different courses, there are options for everyone.  After a scenic snowshoe, the raclette or roasted leg of lamb stations are a must.  The snowshoe tour will embark from the Silver lake Village where you will quickly leave the lights behind as you traverse the serene slopes.  The outing covers 1.5 miles and takes roughly one hour, wrapping up at the front doors of the restaurant. 
With minimal elevation changes and easily managed wide ski slopes, snowshoeing to Dinner at Deer Valley is for all fitness and ability levels. All Seasons will pick you up at your lodging, provide all equipment, refreshments and a wonderful guide. Transportation following dinner is not provided and we recommend hitching a ride so you can enjoy your wine or an award winning cocktail. So on your next visit to this world class ski resort, join us for an unforgettable entrance to a meal you won't soon forget!

While the food at Deer Valley is exceptional, dinner should go beyond your taste buds. With a Handful of dining experiences to choose from, there is any option for a romantic evening, a family outing or a company gathering. Let us help you make it an even more memorable event by guiding you into these mountain restaurants via snowshoes on Deer Valley's empty, moon lit ski slopes. Our guides will make it an enjoyable excursion that will surely pique your appetite!