Although fall is typically a bit slower of a season in Park City, the lack of crowds only add to all the reasons why it's a great time to be mountain biking around town! Between the colorful leaves, more precipitation giving our dirt more moisture, and the cooler temperatures, fall is one of the best seasons to mountain bike in Park City!
The Great Conditions
Nothing says fall like the changing of the leaves, and trails that meander in and out of aspen groves, are the perfect way to not only get a nice bike ride in, but also take in the beautiful colors! We typically also see some more rain, or even snow, in the fall, making the dirt firm up and add some grip for your bike tires. This can be a huge confidence boost for riders of all ability levels! Also, cooler temperatures make longer days on the mountain more enjoyable. With highs only reach the upper 70s most days, it's easier to feel comfortable out on longer rides.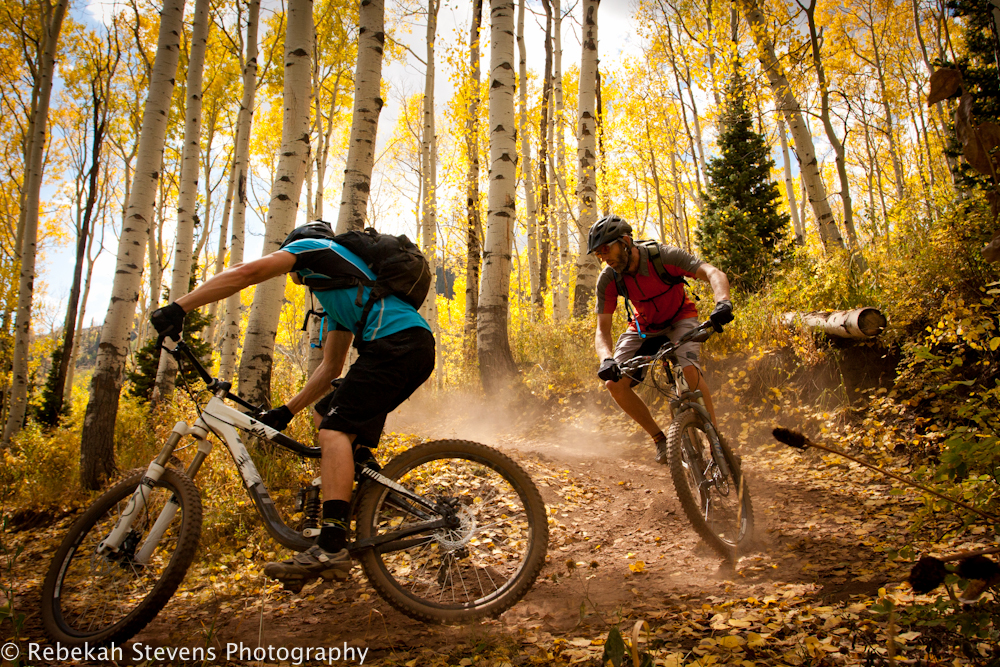 Your Riding Ability
One of the best parts of mountain biking in the fall is that you're feeling  good after a full summer of biking under your belt, and you're ready to put your biking skills to the test. Fall is a great time to feel more comfortable on your bike and reflect on how hard the same trail might've been just a few months earlier.
The Trails
Not only can the dirt be better, but the trails are also typically less crowded after the end of summer break. Also, unlike spring when we're waiting for the trails to melt out up high, you can enjoy good riding all over the mountain!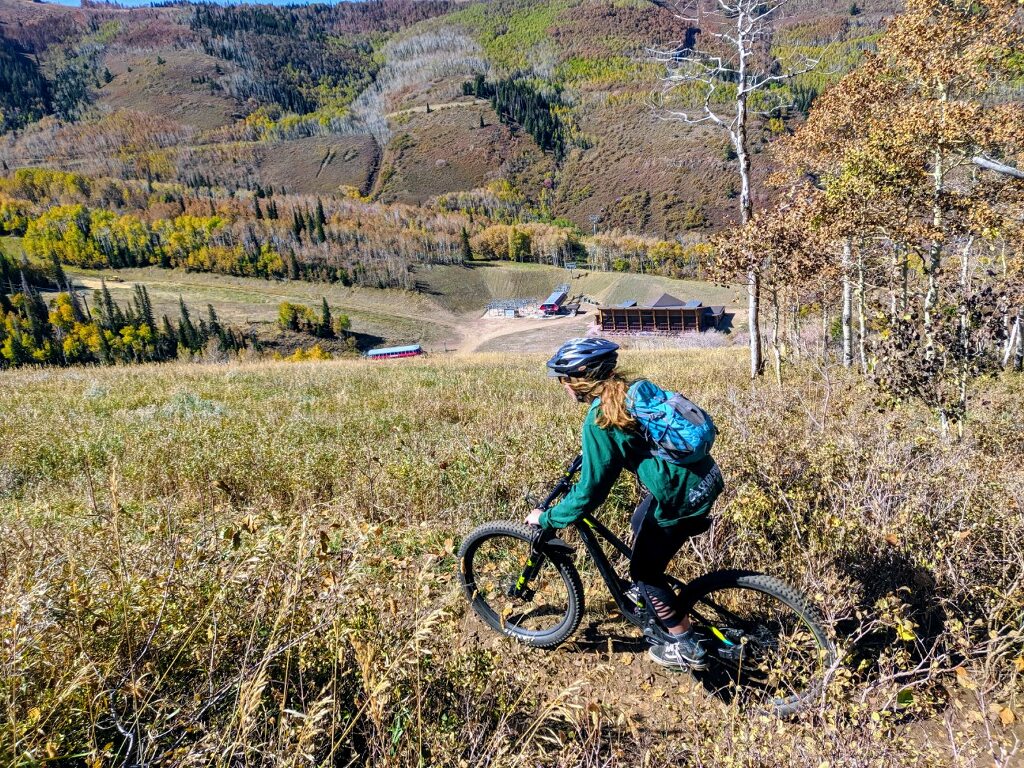 While we love all seasons for mountain biking in Park City, we'll be the first to admit, fall is one of the best times of the year for riding!